Berlin Boombox has been present on the market for about two years and during this period the creators have managed to articulate some very interesting concepts into one object – it resonates the devotion to urban art as much as it echoes the beats of our favorite tunes. The month of November is just another successful chapter in the path of growth for art and music devotees from Berlin. If you are a fan of Berlin Boombox and an urban art enthusiast, there are some engaging designs waiting for you…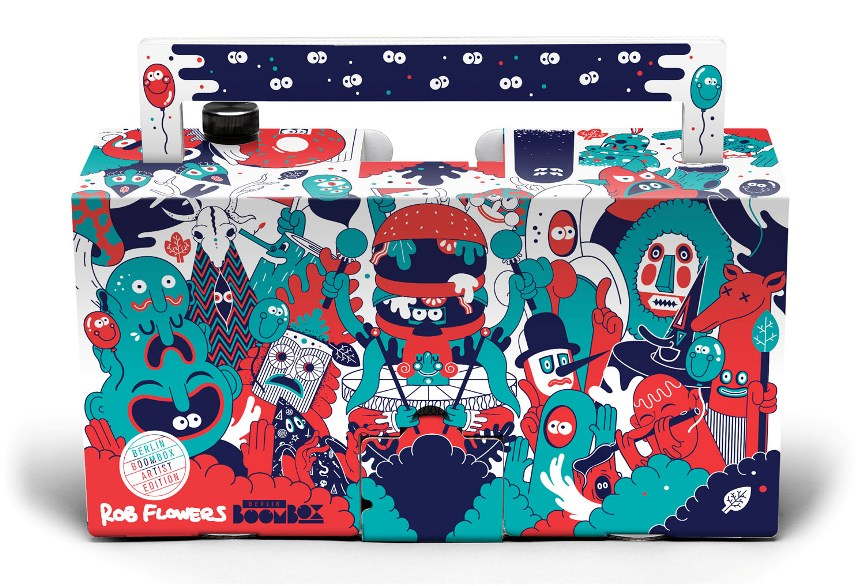 Berlin Boombox – A Year of Success
There has been so much interesting activity in 2014 when it comes to the work of people who have created Berlin Boombox. The concept of DIY, combined with the immense love for the boombox culture which took the world by storm in the last decades of the 20th century, as well as devotion to craftsmanship, made Berlin Boombox the phenomenon it is today. There has been an interesting collaboration with Montana Cans and artist Stohead (check out the video here), and amazing new designs and events paying homage to the hip-hop culture and a cult Yo! MTV Rap series (find out more, in our article MTV (w)Raps Boombox). Now, the admirers of Berlin Boombox have the opportunity to enjoy a limited edition design by interesting urban artists…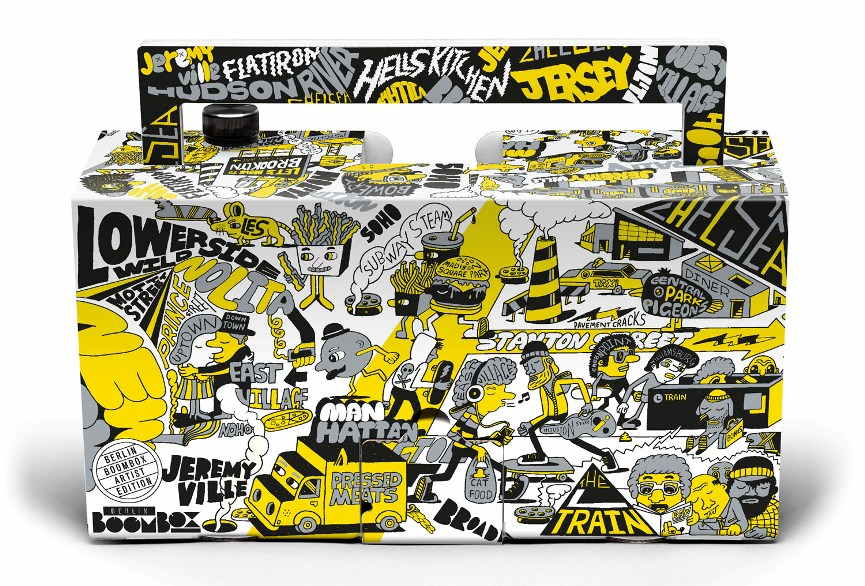 Who Are the Artists?
Jeremyville is a well known New York artist whose work ranges from interesting drawing, to inspiring cityscape illustration and designer toys. His work includes commissions from such brands as Volkswagen and Converse. The second design comes from Hamburg artist Golden Green. An artist devoted to graffiti culture, Golden Green creates a distinctive universe of Dadaistic concepts. His aesthetics is an amalgam of futuristic cubism, refined letters and forms and surreal characters. As for the work of Rob Flowers, the creative process is influenced by popular culture, 1970s fast-food characters and toy villains. The work of this London based artist represents a specific aesthetics which is abundant in burgers, magic, animals and ghosts. Finally, the Dutch illustration duo LouLou & Tummie, creates a world of colorful graphics and characters. With a strange, yet endlessly appealing set of monsters and happy characters, the duo brings a feeling of optimistic vibrations in the field of contemporary art.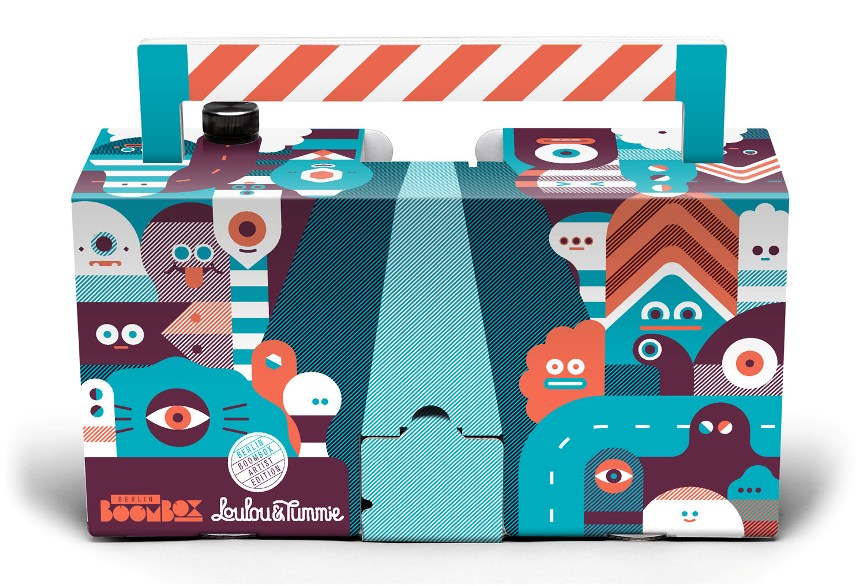 The Artist Edition Launched!
Since just a few days ago, Berlin Boombox fans can get their hands on limited edition pieces with amazing designs. The work of Jeremyville, Rob Flowers, Golden Green and LouLou and Tummie transpired into 200 and 300 limited edition pieces of our new favorite boomboxes, which were all signed and numbered by the artists. "It was great to work with artists whose work I admire personally. And it is fascinating to see how they have interpreted the Berlin Boombox in their own styles. You can tell by the result, how much fun the artists had creating them", said maker Axel Pfaender. The pieces are available for €99 via berlinboombox.com/artists.
Get exclusive info on original and limited edition pieces by some of the most inspiring urban artists creating today! Create a My Widewalls profile and customize the info you want to see and read!