Simultaneously the most beloved and disliked child of the British street art scene, Banksy returns to the center of global attention once again. After the summer and early autumn stories concerning the sale of Mobile Lovers and the emerging of one of the artist's oldest stencils, there was a short period when we had been asking ourselves "where had the artist gone?" This was the calm before the storm – some days ago it seemed that large number of online communities went crazy about a satirical article "claiming" that the artist had been arrested. Soon enough, we had a chance to see and admire some new Banksy pieces, confirming that the famous street art enigma had been active all along (read more about all of this in our article O Banksy, Wherefore Art Thou Banksy?). Finally, here we are, November is upon us, and we are only days away from the HBO premiere of Banksy Does New York…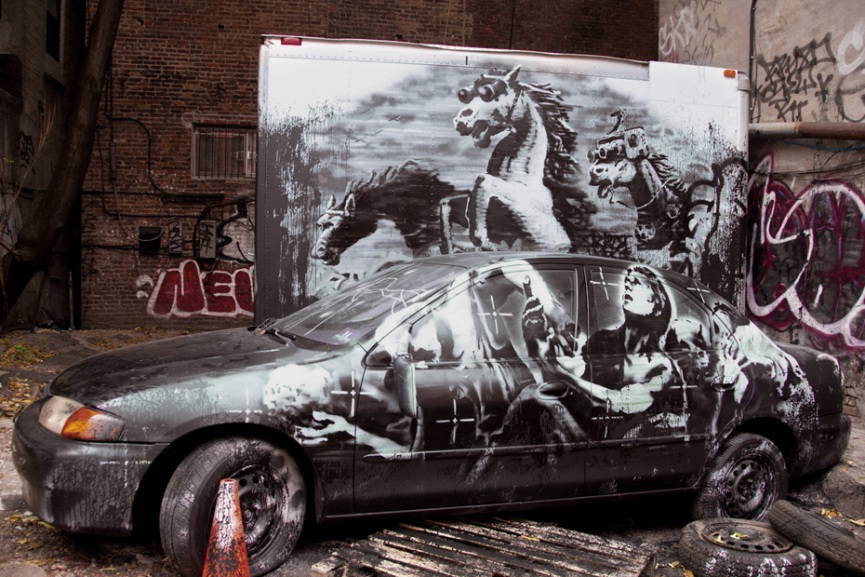 The New York Residency
Hard to believe that it has been a year since, now so much talked about, Banksy's residency in New York City. Just to refresh your memory, the artist began his NY adventure 13 months ago when, beginning on October 1st 2013, he started to create one art piece a day until the end of the month, using the city as his canvas. Many stories followed the artist's urban interventions, some including extremely negative reactions and vandalism. On the other hand, the year behind us had its share of stories relating to the art market and the sales of Banksy's New York pieces (this was not entirely the case when it comes to other Banksy pieces on the market). All of this, of course, raised questions concerning the artist's plans for the future, some of which had been insinuated during the first trailers for the New York residency movie (read more about this in our article Dusk Over Banksy). In any case, the premiere of the documentary Banksy Does New York is just around the corner (while waiting for the New York pieces, jolt your mind with some of the most interesting Banksy pieces in London, read 10 Banksy Street Artworks in London).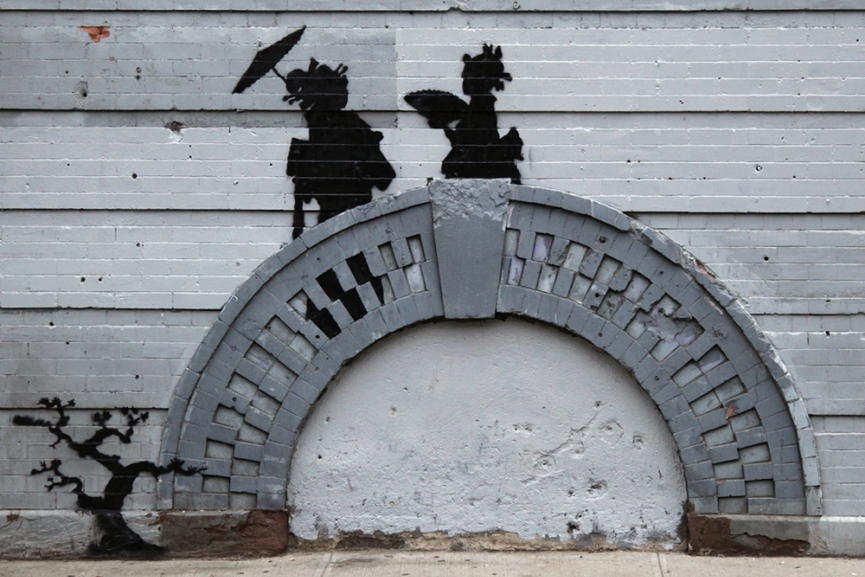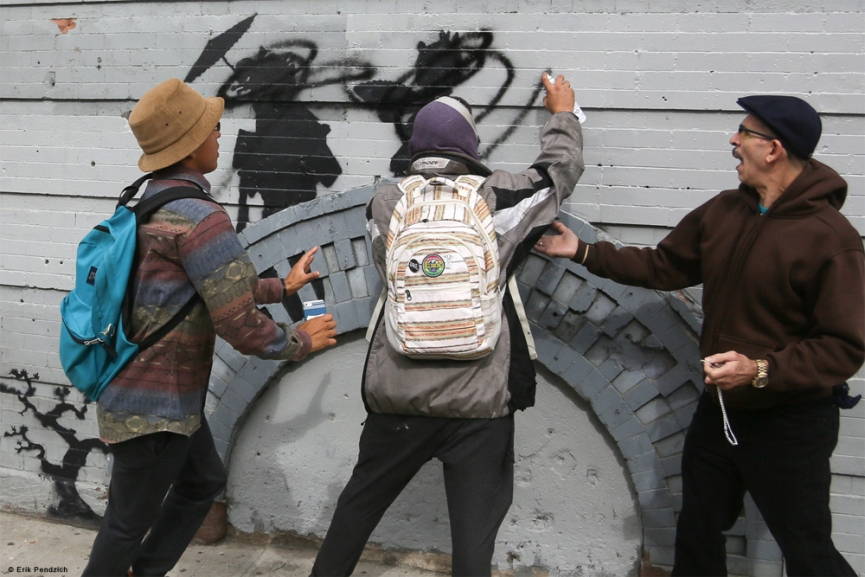 Banksy Does New York
The first instance that comes to mind refers to the fact that this is a "user-generated documentary." What does this mean? A grand part of the footage from the Better Out Than In residency comes from the photos and videos of the digital community of urban and street art admirers. Director Chris Moukarbel has molded the material into the documentary we are all waiting for. Until the premiere, however, we are left with bits and pieces in the form of a series of short trailers which are being put online by HBO for a limited period of 24 hours. This means, that, just like during Banksy's residency, there is a piece of the art every day… The film is available on HBO GO and HBO On Demand since October 31st, and will be premiering on HBO on November 17th 2014.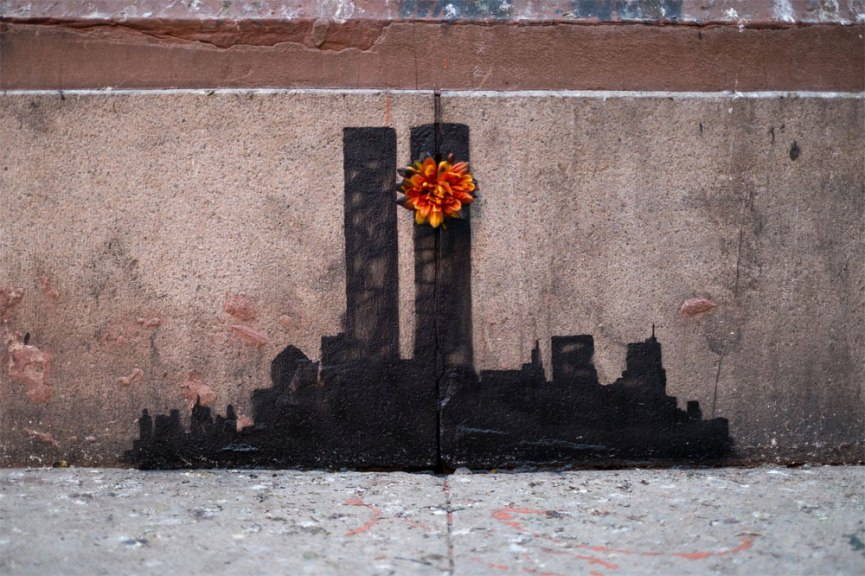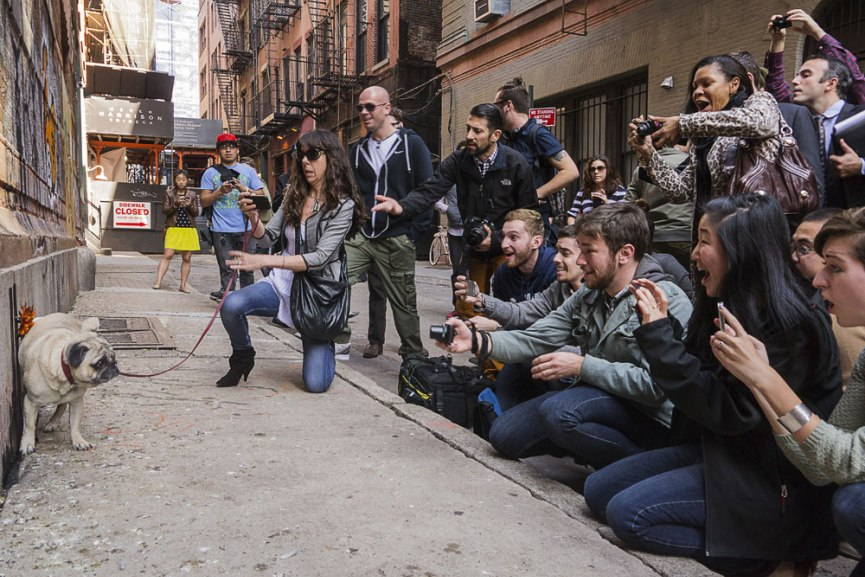 Images courtesy of banksy.co.uk
Featured image courtesy of tvrage.com