Ever since Beeple's NFT-based work of art sold at Christie's in an online auction for $69.3 million with fees, there has been a major craze around this new market. While some think that the NFTs are destined to fizzle, others argue the use of blockchain to create scarcity for digital collectibles is a lasting innovation rather than a price fad.
Meanwhile, after the success of the Christie's sale, other major auction houses are jumping on the bandwagon, announcing their own NFTs sales.
Sotheby's and Pak
In a unique sale that will explore the possibilities of crypto technology through the lens of art, Sotheby's offered The Fungable Collection by Pak, one of the foremost digital creators. This collection was released between April 12th and 14th, in collaboration with Sotheby's and exclusively on one of the more popular NFT marketplaces, Nifty Gateway.
An anonymous and enigmatic artist and a creator of Archillect, an AI built to discover and share stimulating visual media, Pak has been making digital art for the past two decades. Some has even labeled him as the "Satoshi of crypto art", referring to Satoshi Nakamoto, the unknown creator of Bitcoin. He is the second top selling digital artist, after Beeple, and the first NFT artist to earn $1 million for their work in December 2020. This March, the artist had an auction on SuperRare that broke their all-time record, selling the NFT for 96.8 Ethereum, or the equivalent to $175,801.
Pak's latest The Fungable Collection has been described to push the boundaries of what is possible, leveraging blockchain technology and NFTs. Core to the collection are the Open Editions, a set of NFTs that could have been bought infinitely by collectors during the time of the sale, questioning our understanding of the relationship between scarcity and value, while providing a unique journey into and through digital art.
After three days of bidding, PAK's The Fungible collection totaled $16,825,999 at Sotheby's Nifty Gateway NFT sale. The auction house reports that there were 3,080 unique buyers of the 23,598 Open Edition cube units, which achieved $14,026,000. On the opening day, the sale set a new single-day record for open editions on Nifty Gateway, selling 19,737 cube units and achieving $9.9 million during the 15 minute sale window. The two one-of-one digital artworks, The Switch and The Pixel, achieved $1.44 million and $1.36 million respectively, with 10 and 12 bidders, respectively, with the latter concluding after a 90 minute bidding battle.
Max Moore, Co-Head of Sotheby's Contemporary Art Day Sales in New York commented:
Today's results from Sotheby's inaugural NFT sale are truly a testament to the depth and spirit of the digital art and NFT community. The incredible prices achieved for 'The Switch' and 'The Pixel,' as well as the total amount for the Open Editions, are remarkable in their own right, but for me the true measure of success for this sale was the overall engagement and number of participants we could bring to the sale. I'm thrilled that we were able to reach such a wide audience across the digital and crypto communities, in addition to the traditional, physical art world, and I view it as not only a reflection of the growing adoption of this emergent art form, but of the genius of Pak.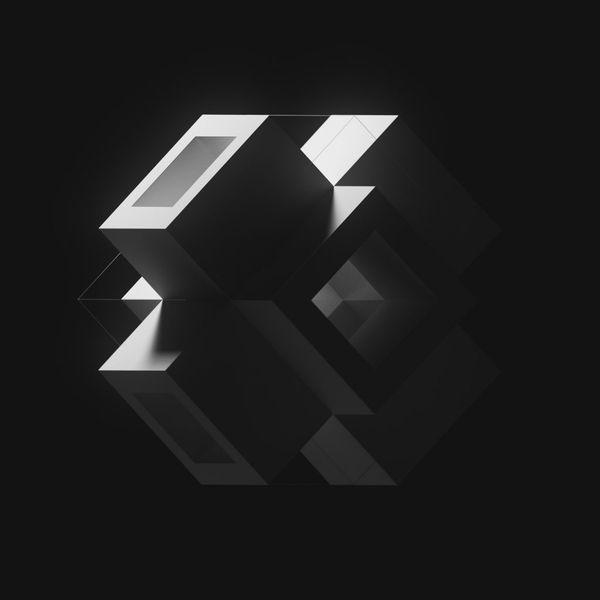 Phillips and Mad Dog Jones
Phillips is also offering the first NFTs in the company's history. The auction's house will present REPLICATOR by Mad Dog Jones, an artist best known for his cyberpunk, dystopian imagery that explores themes of beauty, nature and technology. Starting his career on Instagram, he rose to fame in the world of crypto art with the recent success of his Crash + Burn series of NFT artworks. He is also a headliner in the first major NFT art exhibition at UCCA Center for Contemporary Art in Beijing.
Offered in an online-only auction taking place between April 12th and 23rd and starting with an opening bid of $100, the work was created with the ability to generate new unique NFTs from itself every 28 days. The work comprises 7 unique generations of artworks: Generation 1, to be sold at auction, begins as a singular Genesis illustration of a photocopy machine in an office space and will produce 6 NFTs at the rate of 1 per month. Each subsequent generation, being unique from those before and after it, will produce one less artwork in its lifetime until it reaches Generation 7, which will produce no new NFTs. It is possible that the artwork jams, just like a regular photocopier. This Jam Artwork, unique to its generation and with a rate between 50-80% for generations 2 through 6, will no longer replicate. The work reflects the sensibility of our contemporary world today, where anything can proliferate, but nothing is certain.
Edward Dolman, Phillips' Chief Executive Officer, described the work as "a first-of-its-kind work to appear at auction, redefining the expectations of a work of art as it draws a compelling relationship between medium and form." Rebekah Bowling, Phillips' Senior Specialist of 20th Century & Contemporary Art, described it as "a gamechanger in the field" that "uniquely links form, subject, and function as it is completely dependent on the capabilities of an NFT to exist and perform the role it's been given."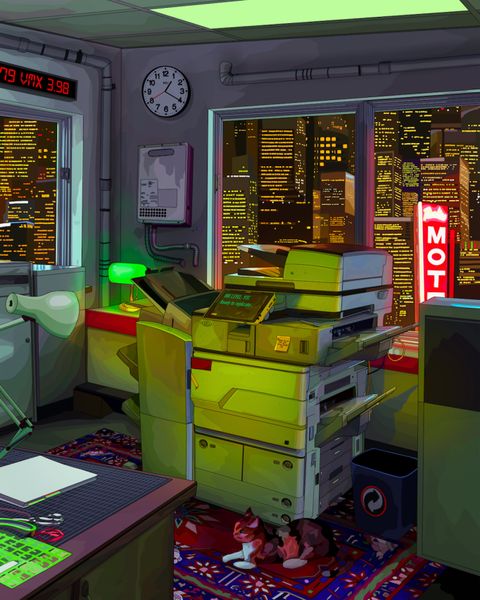 Christie's and CryptoPunks
After selling Beeple's piece for $69,3 million last month, Christie's will offer up a single lot of nine CryptoPunks—a cultish series of digital characters on the Ethereum blockchain at its 21st Century Evening Sale on May 13th in New York. This is the first time an NFT has been offered alongside work by artists such as Warhol and Basquiat in a marquee auction.
Consigned by Larva Labs, the company that created them, CryptoPunks are estimated between $7 million and $9 million. While a few hours before Christie's Beeple sale, a pair of CryptoPunks sold for roughly $7.5 million each, according to Nonfungible.com, there have been 388 sales of the works in the last week alone, generating $20.5 million in total sales.
This lot takes the form of computer-generated, 24 x 24 pixel portraits—like avatars in an old 8-bit video game. With exactly 10,000 unique characters, each with a different combination of facial features, hair types, and other physical traits. There are 6,039 male punks and 3,840 female punks, and nine aliens. The lot Christie's offering features one of these rare aliens. Some believe CryptoPunks refer to the boundary-breaking spirit of the early days of the blockchain movement, the London punk scene of the 1970s as well as dystopian renderings of the future.
Noah Davis, Christie's postwar and contemporary art specialist, described the work as "the alpha and omega of the CryptoArt movement."
The Drop in Prices
Although the NFTs had a peak mid-February, when the average price for the digital collectibles hovered around $4,000, that number dropped last week to $1,400. This is a 70 percent decline, according to Nonfungible, which tracks a variety of NFT marketplaces. For this reason, many are asking if NFTs are a bursting bubble.
However, Chris Wilmer, a University of Pittsburgh academic who co-edits a blockchain research journal, said for Bloomberg that it is "not meaningful to characterize a concept as a financial bubble."
NFTs aren't in a bubble any more than 'cryptocurrency' is a bubble. There will be manias and irrational exuberance, but cryptocurrency is clearly here to stay with us for the long term and NFTs probably are too.
While the market has recovered slightly since the decline was first noted by Bloomberg in late March, the art category of NFTs remains on a downward slope, having a 67 percent dip. This drop might have been inevitable since many jumped on the wagon to mint NFTs and capitalize on the boom. As Brendan Ciecko, founder and CEO of Cuseum, told Artnet News, there is an "incredible saturation of items with no real demand/value", with "everyone/amateurs jumping into 'gold rush'".
Artists like Beeple and FEWOCiOUS are already known to their community and people bidding on their works are those who have money through cryptocurrency. In that sense, the importance of the an artist cannot be equated with the value that they may have in a specific type of market. At the same time, people bidding on the market may do so because they feel there is still something to legitimize this nascent market. After spending a then-record $777,777.77 on a collection of Beeple artworks in January, Tim Kang told Bloomberg he "wanted to ensure that this is valid, that this is the future. I was taking a stand for our future of creative liberation."
At the same time, even at $1,400 per work, it is an increase of around 10 times the average price of an NFT six months ago, meaning that NFTs might still have a bright future ahead of them.
Featured image: CryptoPunks, via Larva Labs.