I don't know where they are. Not a single one of them. Years ago, although it seems that I could very well say centuries ago, I had a huge collection of VHS tapes. You know, those for video recorders? Anyhow, I had tons of movies, shows, sport events, concerts... More than a hundred tapes, all properly labeled and stored in an alphabet order. I also had a collection of audio cassettes. You know, for a walkman and stuff like that? God knows where they are. Then, I used to make a lot of analog photographs, as well. You know, that camera with the actual film in it? When all 36 (!) pictures were made, I used to bring a film to the photo store, where they would print photographs on an actual photo paper and give me my film back. God knows where those negatives are, as well. I should have kept them better, and then, when the time comes, I should have given them to Nick Gentry. He would have known what to do with them.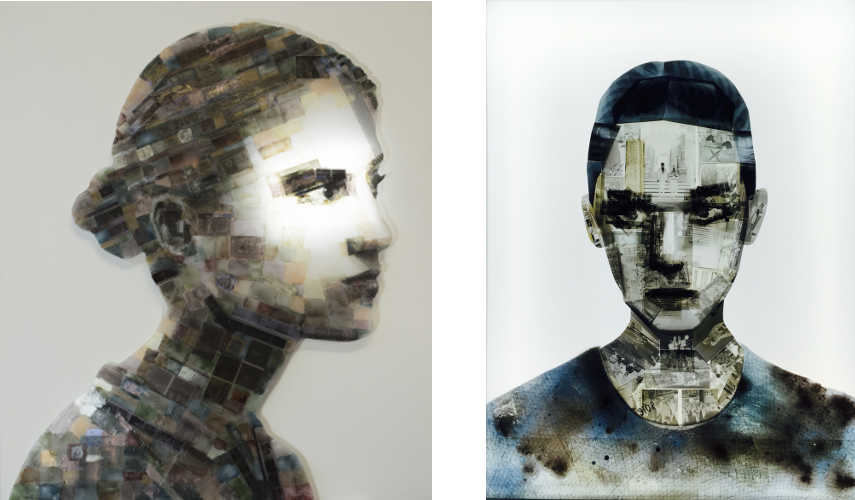 All the Data You Are Carrying
Nick Gentry creates collage paintings from expired technology mediums. Hm, "expired". It makes you feel so old when you realize that for the most part of your life you've been dealing with and collecting something that is now expired. But, Nick Gentry is giving those expired things and obsolete media a new life and a new form of existence. This way he weaves those forgotten memories and things that once meant a lot for someone into a new collective identity, thus keeping them from distinction, in a way. Building portraits of used 35mm film negatives, X-rays and long-forgotten 3.5" floppy disks, he creates a sort of vehicle that carries around an incredible amount of all kinds of information. This is similar with every human being - just as every one of us is carrying all the believable and unbelievable data and information that preceded us, and that we are passing on to our descendants, adding a few grains of our own existence to the endless line of our ancestors.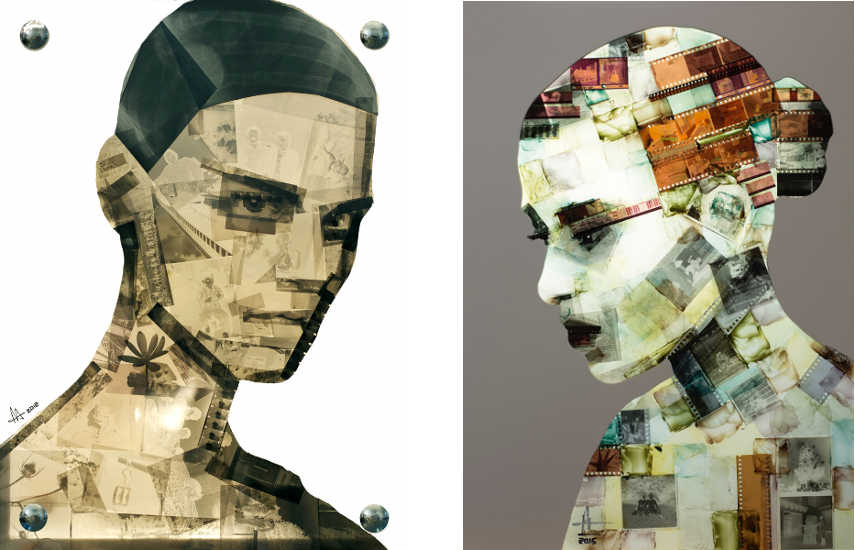 Part of Miami Art Week
Like several times before, Nick Gentry will have a solo exhibition of his works at the famous Robert Fontaine Gallery in Miami. But, since in December starts Miami Art Week, Gentry's show will be presented at X Contemporary fair, where Robert Fontaine Gallery will have its booth. Gentry started creating artworks that will be exhibited at X Contemporary fair back in 2014, and they've been completed this year. The name of the exhibition is the same as the title of his fourth book, Synthetic Daydreams, that was published in 2014. It will be a great feast for numerous fans of Nick Gentry's work, that is influenced by the development of consumerism, technology and cyberculture in society. Although he is best known for his floppy disk paintings, there's no doubt that visitors will enjoy greatly in his portraits made of X-rays and 35mm negatives.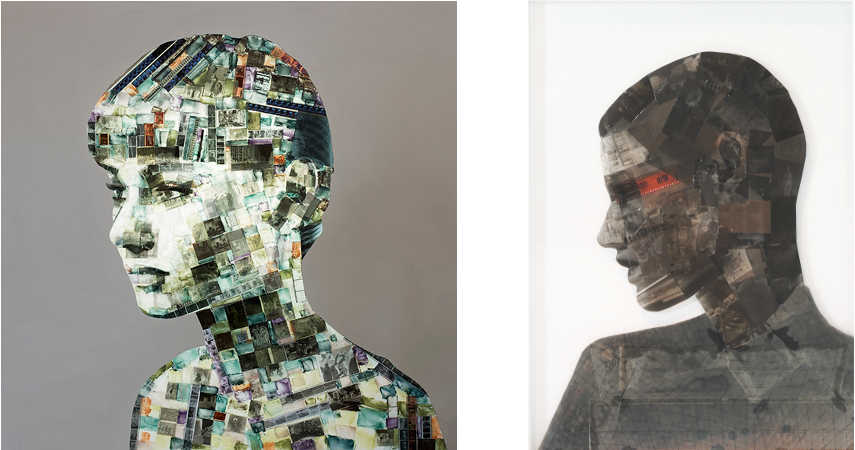 Nick Gentry Exhibition at Robert Fontaine Gallery Booth
At the end, we'll quote Nick Gentry himself, from our exclusive interview that we invite you to read here: "It just so happens that we are currently living in an age with the most profound changes in human history, which serves as an incredible source inspiration. The current developments are mainly predicated by the digital revolution, but consumerism and ecology are also reaching critical tipping points. Through my art I feel a responsibility to describe and express the way the situation feels right now, in the moment". X Contemporary fair starts on December 1st and it will be open until December 6th. Be sure to go to Robert Fontaine Gallery booth and check out Nick Gentry's solo exhibition!
All images courtesy of Robert Fontaine Gallery and the artist.