What happened to all the floppy discs and music and video cassettes? Nick Gentry took them and made art out of it. The British artist made a name for himself when he started making his artworks from contributed artefacts and materials. He states that through this process "contributor, artist and viewer come closer together". Art of Nick Gentry is, in a way, a response to the rapid development of consumerism, technology and cyberculture in society, with a distinctive focus on obsolete media. In a way, he is the guardian of the past, which is especially noticeable through his floppy disk paintings that made him famous. Gentry in his works also deals with the issues of recycling and the reuse of personal objects. The unique approach to the art has made Gentry very popular and his artworks have been exhibited in galleries in the UK, USA and all around the world.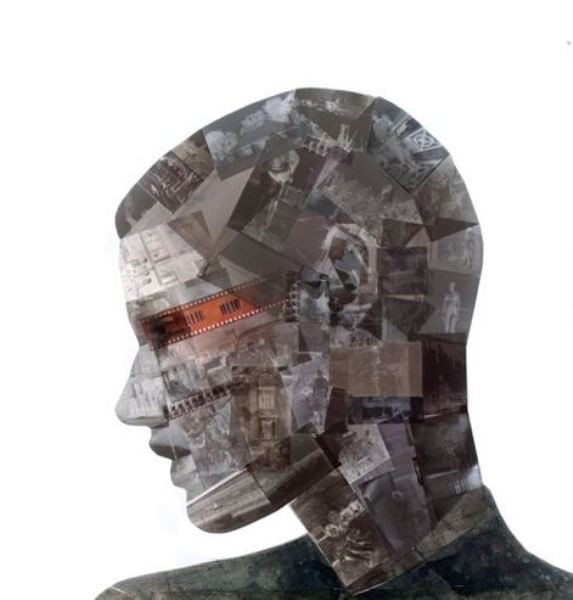 Reality Meets Illusion
Name of Nick Gentry's latest exhibition opening in November is "Synthetic Daydreams". It further explores the artist's devoted interest in creating objects from expired technology mediums. Consisting of a selection of collage paintings created from 35mm film negatives and X-rays on glass, these works are sourced directly for a social art project from members of the public. Using real people (and even himself), Gentry creates these amazing portraits that almost seem like they're made out of our memories stored on the discs. As stated on the gallery's website, "This practice is a fundamental starting point of each new work and allows shared histories to form collective identities. The rigorous conceptual basis of this work explores the areas where reality meets illusion, while drawing on references from discarded consumer items, to pop culture and found art".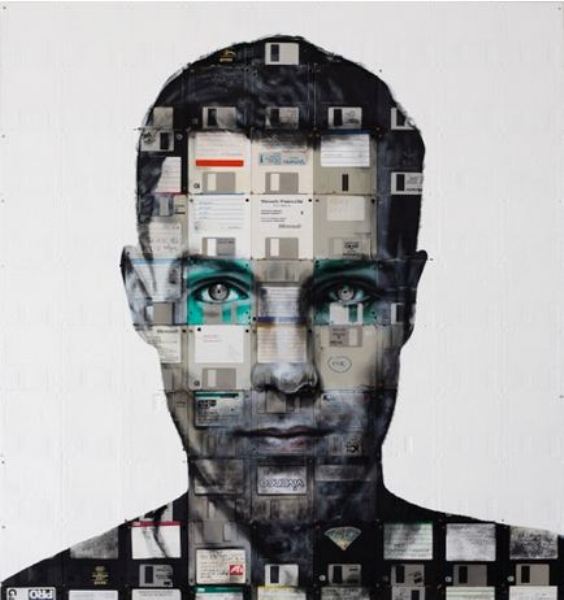 Opening in November
Nick Gentry is known for his portraits and installations that manifest the human form not as a subject within itself, but rather as the vehicle to carry the medium to fruition. In "Synthetic Daydreams" and his work in general, Gentry questions the fundamental relationship of the "human being" to both the created world and what we call reality. The space which art identifies becomes places where new behaviors, thoughts and feelings can arise.
"Synthetic Daydreams" opens November 8 at Robert Fontaine Gallery and will be on view until November 26, 2014.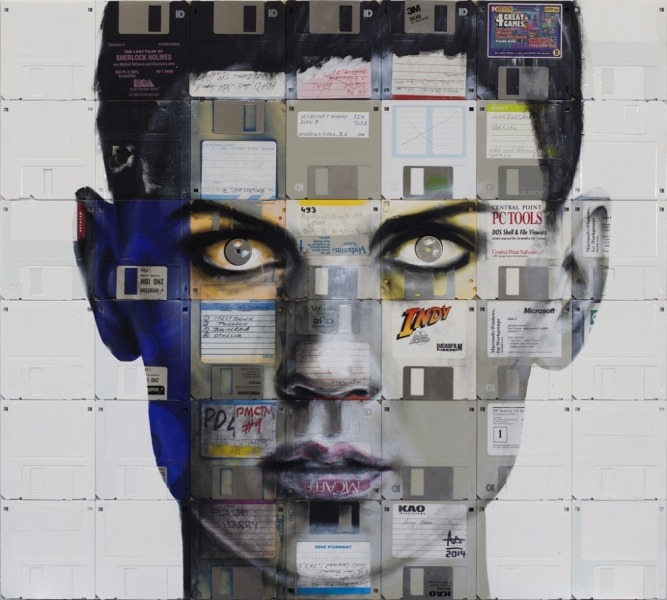 About the Gallery
The Robert Fontaine Gallery, provides a platform for emerging, mid-career, established and master artists ranging in historical scope from the origins of Post War to the most current evolutions of digital media, conceptual installation and urban interventionist. The Robert Fontaine Gallery has widely covered national, and international exhibitions in Athens, Basel, Köln, Moscow, São Paulo and Zurich with a mission to highlight a variety of innovative perspectives, while maintaining a balanced audience of seasoned collectors and curious newcomers, alike. Ensuring a critically engaging, yet approachable atmosphere for collectors; the gallery employs an intellectually rigorous curatorial stance composed of the industry's most respected contemporary practitioners alongside groundbreaking young talent.