There is a gallery in Paris that is interested in the English street art scene. They are Galerie Brugier-Rigail and now, they are bringing one of its two most influential artists, Nick Walker (the other one being Guy Denning, a punk graffiti artist) to France, for the first solo show. The artist previously participated in a group exhibition titled Pop The Streets at Saatchi Gallery in London, along with nine other creatives.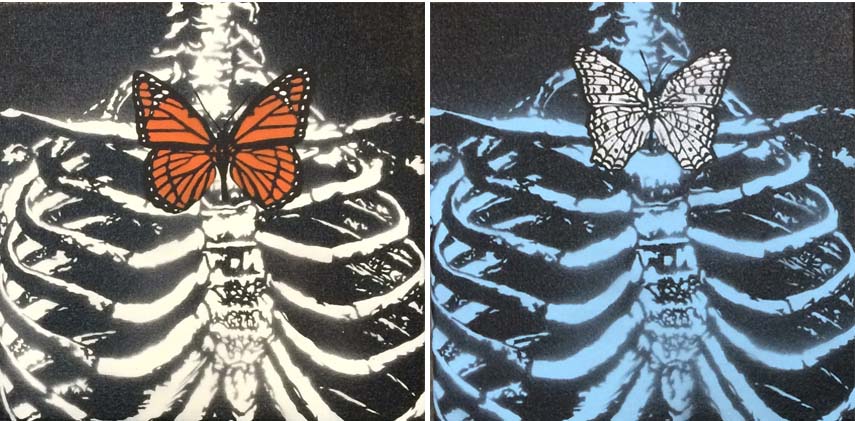 The English Street Art Scene
They say it all started in Bristol, where said artists Nick Walker and Guy Denning rose from the Trip/Hop and underground music and graffiti. Throughout the 1980s and into the 1990s, the scene evolved, inspiring the creation of Massive Attack (the band) and the Banksy Bristol's DryBreadZ Crew (DBZ). For his show at Galerie Brugier-Rigail, Nick Walker unveils the very origins of the movement that participated in further development of street art around the world - and by all means, directed the course of career for this talented stencil and graffiti artist, whose journey began, and is still going on, in the United Kingdom.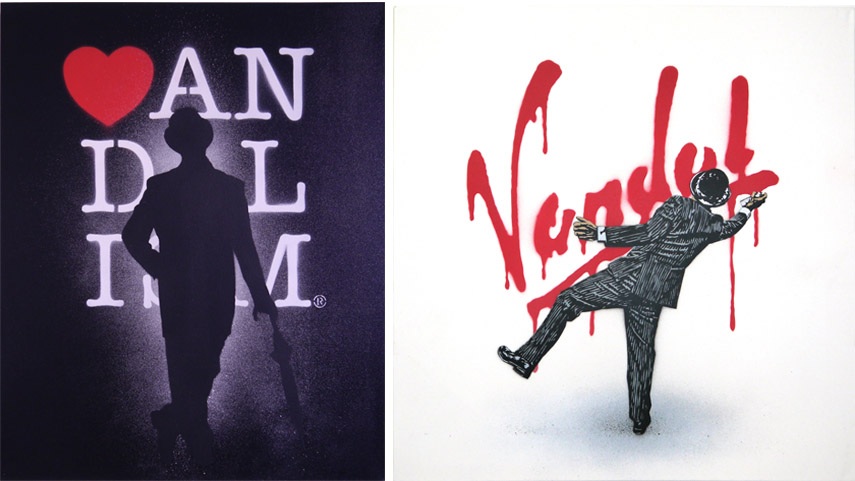 The Street by Nick Walker
Nick Walker became a prominent artist of the UK street art movement in his early 20s. After doing graffiti on the streets of Bristol, he started mixing stencils and drawings, drawing inspiration from the digital imagery and the rawness of street graphics. Much like his fellow artist Logan Hicks, Nick Walker explores all possibilities that a photograph can offer and translates them into his own stencil art, created on the canvas or urban life. His working studio are the streets, and not just those in homeland Britain. On the walls of Paris, he stirred controversy by depicting veiled women dancing French Cancan. His paintings aim to to distract street passers-by, but in a good way, and breathe life into otherwise cold walls. Nick Walker also worked in the movie industry, where he painted the sets for the 1995 science-fiction film Judge Dredd, as well as Stanley Kubrick's Eyes Wide Shut (1999). His work is also a commercial success - in 2006, his Moona Lisa spray painting sold for an unexpected £54,000 at Bonhams in London. It is also said that the art of Nick Walker had a great influence on Banksy.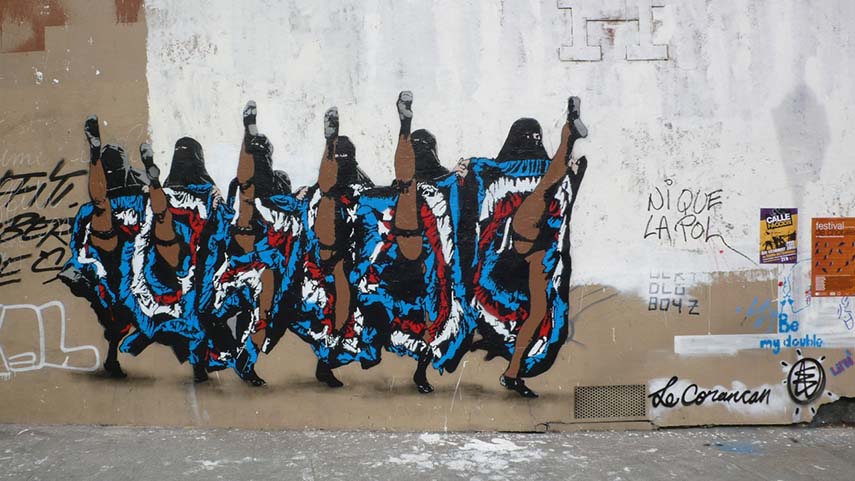 Nick Walker at Galerie Brugier-Rigail
Parisian art space Galerie Brugier-Rigail opened in 2001 and since then, it established a strong network of collaborations with other galleries, as well as a significant list of artists it represents. They specializes in Pop Art, narrative figuration, graffiti etc. Some of the names in the world of art they represent are Shepard Fairey, Keith Haring, Robert Combas, John Crash Matos, JonOne and others. Vicious Beauty, an exhibition of works by Nick Walker, will be on view at Galerie Brugier-Rigail in Paris, France, from March 19th until April 4th, 2015.
Scroll down for a catalogue of works by Nick Walker, as well as the price range!
For more street art sign up for My Widewalls!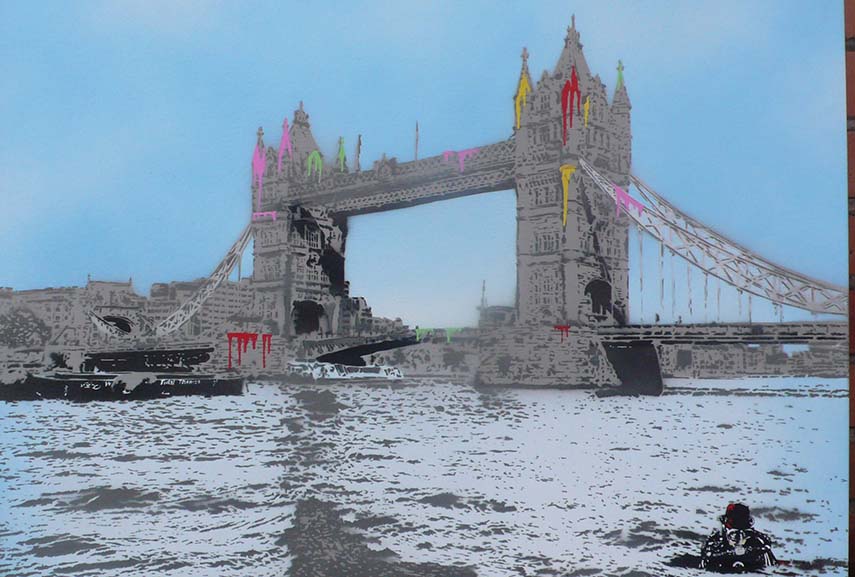 Images and catalogue courtesy of Galerie Brugier-Rigail, unless otherwise stated.