Nicolas-Xavier Gallery prepared for February and March a new exhibition of works from its permanent artists - Arnaud Liard, Eackone, Fode and Wow123. Simply titled Groupshow, the exhibition includes artworks especially made for this occasion, and by the artists who mark the urban scene in the last few decades in France, and  internationally as well. Common for all the represented artists is experimentation with formal elements which comes as a consequence of moving from street to gallery and adapting their work to specific requirements of different media and materials they use. Regardless, their interest remains grounded in the urban imagery that is abstracted, but which dynamism of forms suggests its visual origin.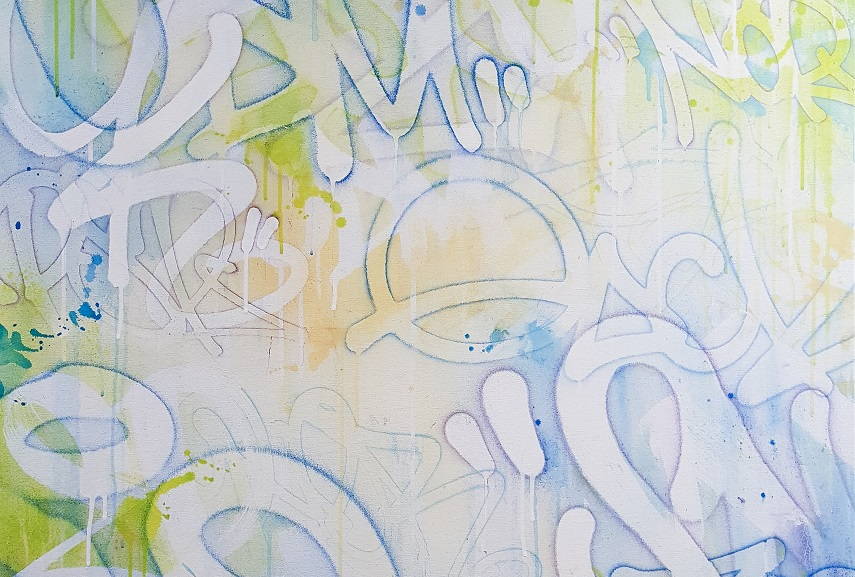 Eackone and Arnaud Liard
Starting on the street art scene in the early 1990s in Montpellier, Eackone was soon drawn by the elaborate graffiti he saw adorning streets in the city. This artistic practice soon became for him a daily activity as he joined other members of the scene in creating elaborate murals. Eackone graduated in graphic art, and worked as an independent graphic designer. However, his links with the graffiti art remained steady through numerous collaborations with Montana Colors and Montana Gallery in Montpellier – where he first exhibited his work in 2010. Moving from street to gallery in recent years, he is now more focused on developing his work on canvas, and has exhibited his works with Fode and Momies in 2012 in Saint-Tropez. Arnaud Liard is a painter who is inspired by a concrete reality of a city in his work. The themes he addresses with his pieces stem from urban environment, and include large street scenes caught in the anonymity of the city. He discovered graffiti as a teenager, and was a member of a group TRBDSGN (Turbo Design), along with Onde and Hobz. His does his work today both on the streets and in studio, where his pictorial concerns remain centered on the streets and imagery taken from urban surroundings. As Liard explains: "I recompose to my liking the urban landscapes, the city transpires its matter; it is one of the main actors of my painting. Its text is rough, brutal and gray."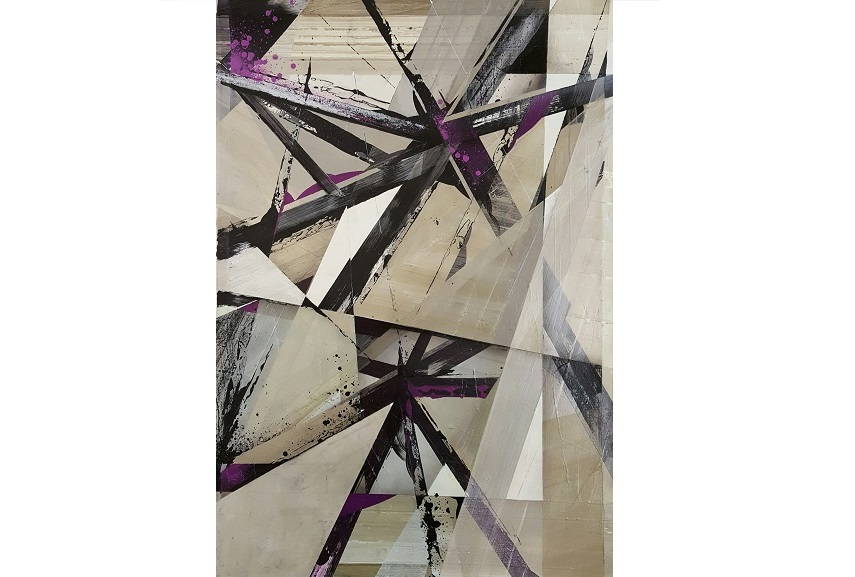 Fode and Wow123
Another artist coming from Montpellier, Fode came out on the graffiti scene in 1991, and is one of the important figures of the French urban art. Moving to gallery spaces in 2001, he first exhibited his studio works at urban art collective exhibition at St. Ravy Gallery, and held his first solo show in 2013, which was a great success. He mixes graffiti codes with colorful graphic compositions, creating canvases that capture attention. Markus Genesius (Wow123) constantly evolves his style, as he moves from tradition to innovation. Some forms he uses he further explores and refines in his pieces, while some are stylistically questioned, rewritten, and rethought. He uses dense graphic structures in his complex compositions that possess a tremendous dynamics. The created aesthetics challenges observers with the tensions created through complex forms. Wow is thus not just a personal signet, but also at times a first reaction to his art.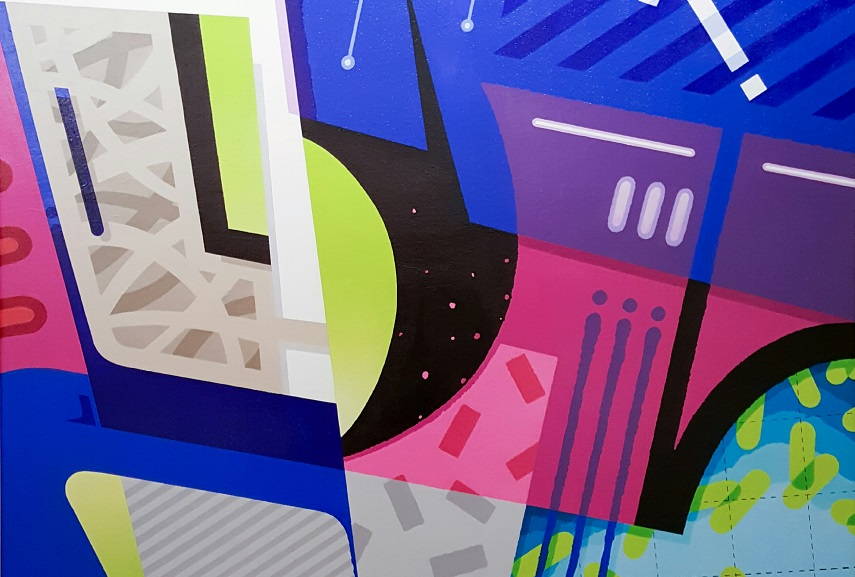 Groupshow at Nicolas-Xavier Gallery
Nicolas-Xavier Gallery is dedicated to representing and exhibiting the best works urban art scene in France has to offer, but its portfolio of produced exhibitions often includes names that come from international destinations as well. The exhibition Groupshow of Arnaud Liard, Eackone, Fode, and Wow123 is on view at Nicolas-Xavier Gallery from February 18th until March 18th, 2017.
Featured image: Wow123 - Blue motion, 2016, detail. All images courtesy of Nicolas-Xavier Gallery.