Young Manila-born artist, Nicole Coson is up for her first solo exhibition in London. The show titled How to Appear Without a Trace will be featured in Display Gallery. Nicole Coson is a fresh graduate from Central Saint Martins and this is her third solo show in which she explores the analogy of the ghost. The works are executed in monotype print and the movement is their essential part. The motion helps artist capture the elusive nature of her ghost-like subjects.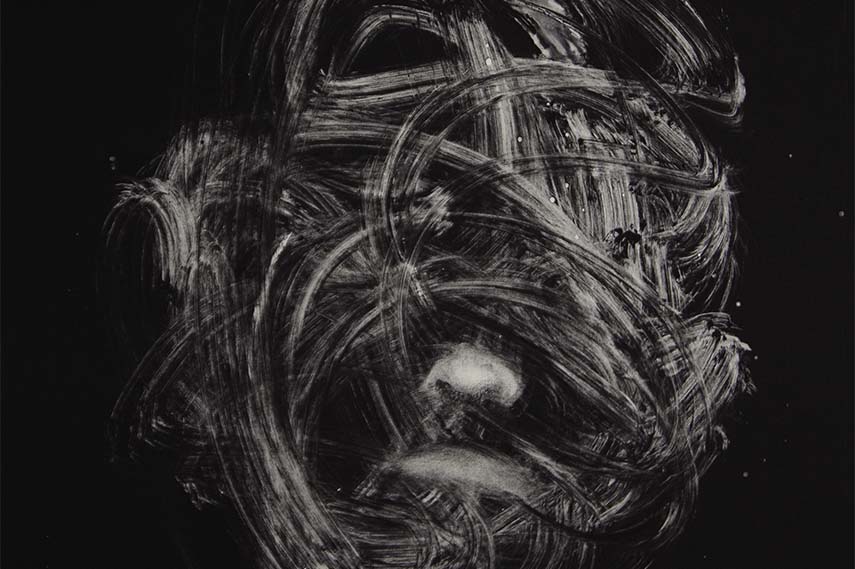 Wide Range of Interpretations
Nicole Coson seems to be fascinated with ghosts, the evanescent forms that surpass our physical world and lack rational explanations that we are used to having. She presents us with these peculiar portraits that could be depictions of humans or of aliens. Their fleeting form makes them almost unrecognizable and confusing to the viewers. They might even cause feelings of unease and nervousness that we find in Sigmund Freud's concept of the Uncanny. But there is also a sense of contemplation about something seen only for a brief moment in time. Nicole Coson provides her images with perfect ratio of detailed and abstract so that observers can construct the rest of the image for themselves. In a way Coson sees her work as the Rorschach test, undefined designs that could represent just about anything and their interpretation is left to the viewer's system of free associations. The beauty of it is in the ambiguity and numerous possibilities for reading it offers. Therefore, Nicole Coson builds into her works very little details but sufficient enough for them to get the idea of the subject.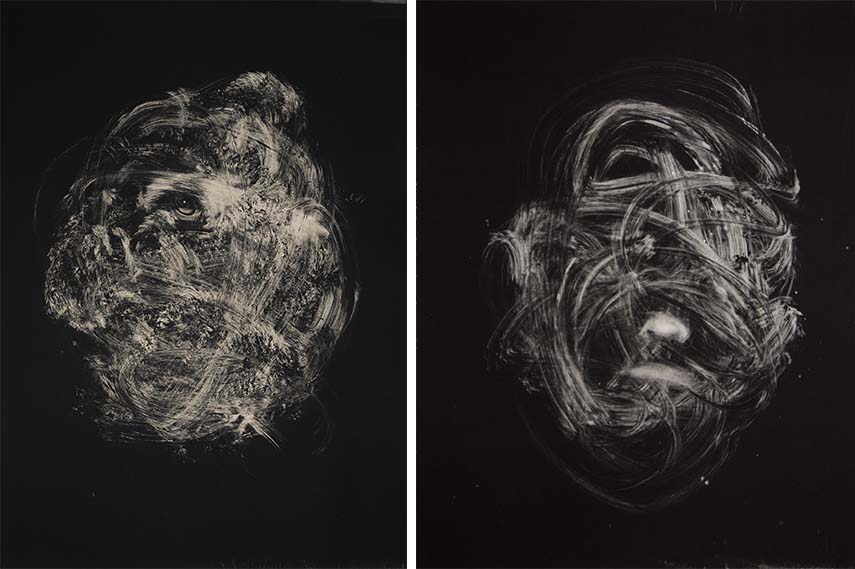 Haunting Visions of Nicole Coson
This emerging artist's fascination with ghosts did not derive from personal ghost encounters or experience. But as anyone, she is familiar with the sudden, unsettling feeling caused by something unidentifiable. She sees this as form of fear of the unknown. Much of Nicole Coson's reflections on ghosts come from her Philippine heritage. Although she was baptized in Catholic Church as an infant and educated in Catholic girl's school to fear God Niccole Coson was told stories about mystical creatures that remained part of Philippine culture. These pagan remnants survived five centuries after Spanish colonization in order to provide people with answers where Bible couldn't offer any. Nicole Coson never desired to question contradictions between folklore and church.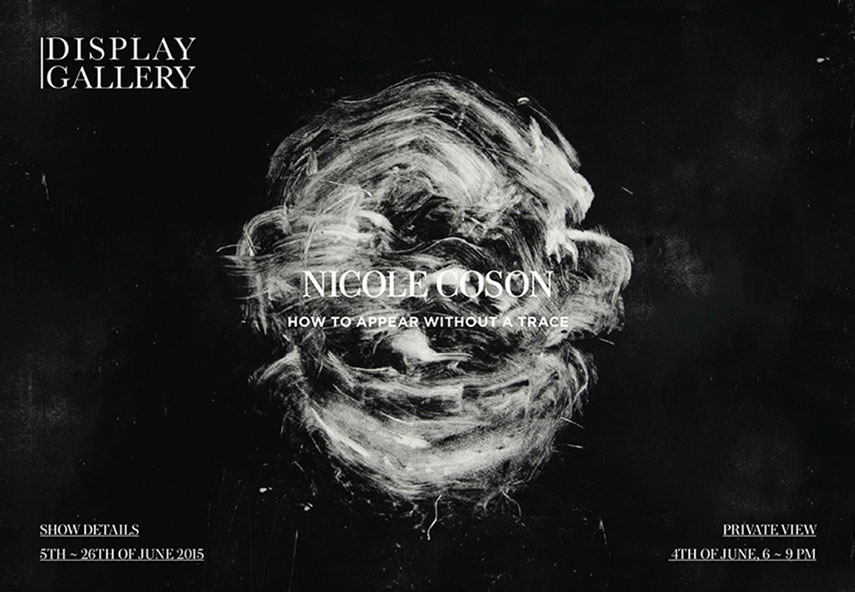 Nicole Coson at Display Gallery
Nicole Coson was also inspired by obsessive compulsions that start off as little rituals and end up gradually taking control of person's life. Although the artists herself does not believe in mystical forces and magical creatures she finds it fascinating that religious-like rituals can exists unrelated to religion. Her newest exhibition explores aspects as fear, curiosity, heritage, obsession, etc. and incorporates them in her monotype prints. How to Appear Without a Trace opens on June 5th 2015 in Display Gallery in London. The show will be open until June 26th 2015.
Sign up for My Widewalls to keep up with exciting events in contemporary and urban art.
Images in Slider: Nicole Coson, detail and Nicole Coson - Untitled, Monotype Print, 2015.
Featured Images are Courtesy of Display Gallery.