While the American artist Nicole Wittenberg uses amateur pornography as source imagery for her figurative works, the Finnish artist Ville Kylätasku explores existential themes both on the level of the reality we see and experience and within the context of perceptual psychology. These two talented contemporary artists will soon be on view at Galerie Lisa Kandlhofer in two separate exhibitions. Titled Will You Still Love Me Tomorrow, Nicole Wittenberg art exhibition will be presented in the main gallery room, while the solo presentation of Ville Kylätasku art will be presented in the intimate space of the new PROJECT ROOM.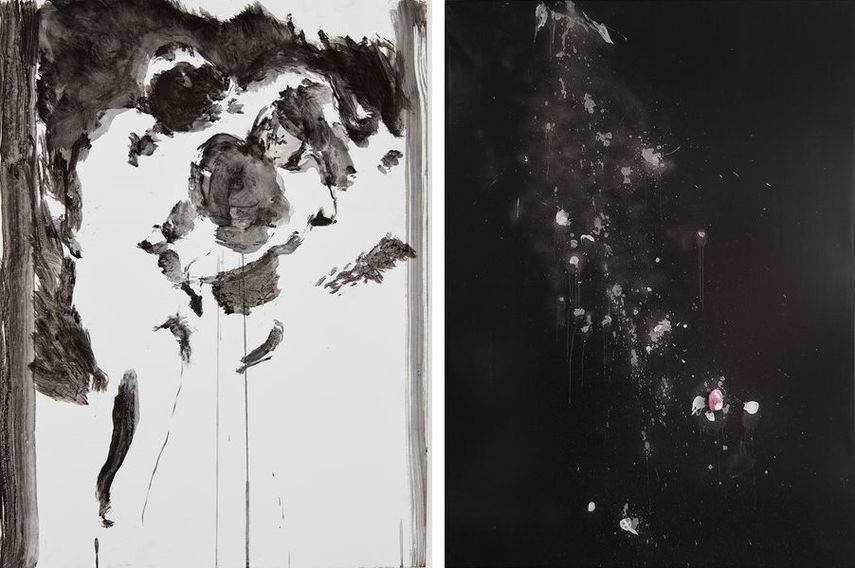 The Practice of Nicole Wittenberg
Nicole Wittenberg finds strong images that she works and re-works, discovering fresh ways to rebuild the image through the process of painting - varying her marks, thicknesses and colors. Through her unique method, Wittenberg is able to easily make connections to canonical works by way of building and reducing the image, in terms of color, scale and form. Thus, her work is in the perfectly calibrated balance between powerhouse image and abstract form. The recent paintings can be grouped into the three rough categories: Kissing, Cock Sucking and Pussy Eating. These are pictures of action, which Wittenberg aligns with the activity of painting, one she perceives to be as endless as the operations of desire itself.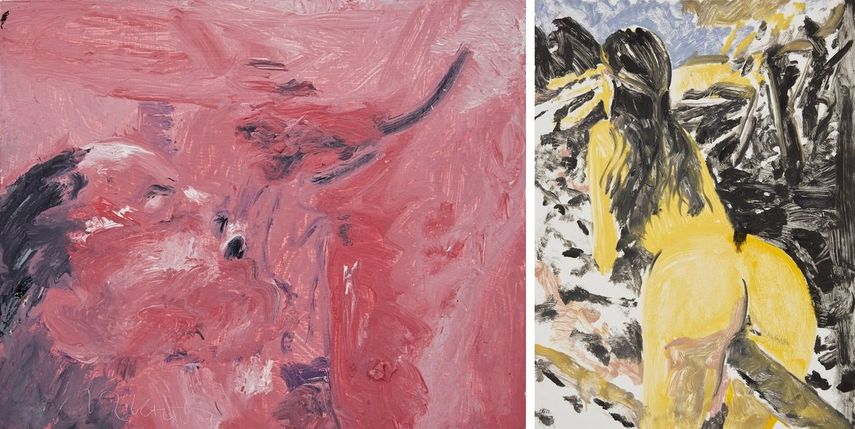 The Practice of Ville Kylatasku
Ville Kylätasku deals with life and art with a passion, showing a sincere and profound interest towards grand questions. Thus, in his work, he boldly reaches for large-scale topics of a human and metaphysical nature. Exploring these perennial themes, the artist leans on metaphysical and human opposites or counterparts. Spirit and matter, awareness and body, thinking and experience, self and otherness, desire and object of desire, presence and absence, visible and invisible – these are just some of the life-defining counterparts that are brought together in Kylätasku's work. He creates work on foggy sheets of hi-tech PVC, demonstrating his fascination with different materials and processes. Applying the paint on the reverse side and trapping it beneath a haze of plastic, the artist flips back to front both the normal order of the painting process and the viewing experience.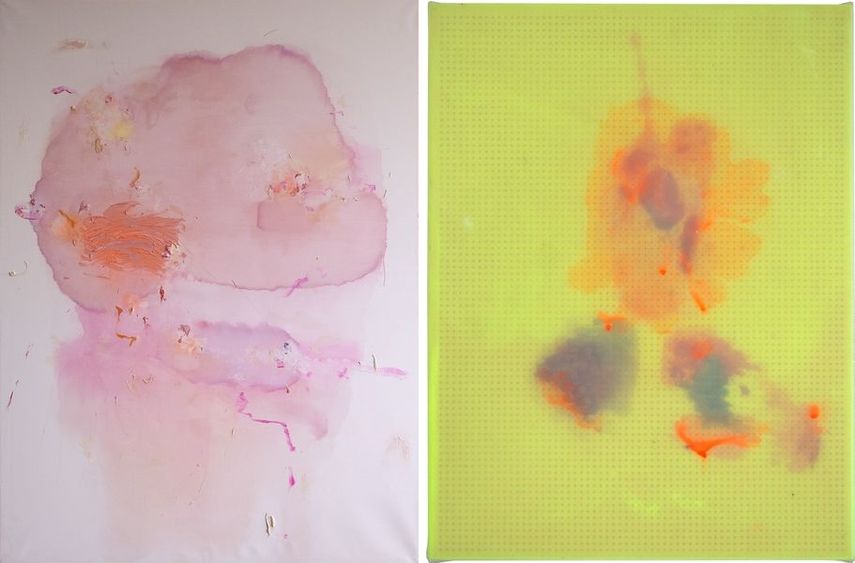 Nicole Wittenberg and Ville Kylatasku Art at Galerie Lisa Kandlhofer
When seeing Wittenberg's work in a group, the viewer can grasp the technical inventiveness and painterly sophistication of the artist. The exhibition at Galerie Lisa Kandlhofer in Vienna will be the artist's first exhibition in Austria. The exhibition Will You Still Love Me Tomorrow by Nicole Wittenberg and the solo presentation by Ville Kylätasku will be on view from June 8th until July 15th, 2017. The opening reception will be held on Wednesday, June 7th from 7 p.m.
Featured image: Nicole Wittenberg - Pussy Eaters, 2016 (detail); Ville Kylatasku - Gasping (detail). All images courtesy of Galerie Lisa Kandlhofer.