The Unearthly Paintings is the third solo exhibition of Amsterdam-based artist Niels Shoe Meulman with White Walls, opening on July 12. The new series of typographical paintings are a continuation of the signature style Shoe is best known for: "Calligraffiti" in which he uses the prefix, "un" as a symbol of reversal and words as images to express abstract ideas. Niels Shoe Meulman revolutionized the art of writing with Calligraffiti, an art form that fuses calligraphy and graffiti. He launched this movement in 2007 with a successful solo exhibition in Amsterdam. However, in this latest body of work, Shoe also introduces new aspects such as technologically advanced paint and a non-linear writing order.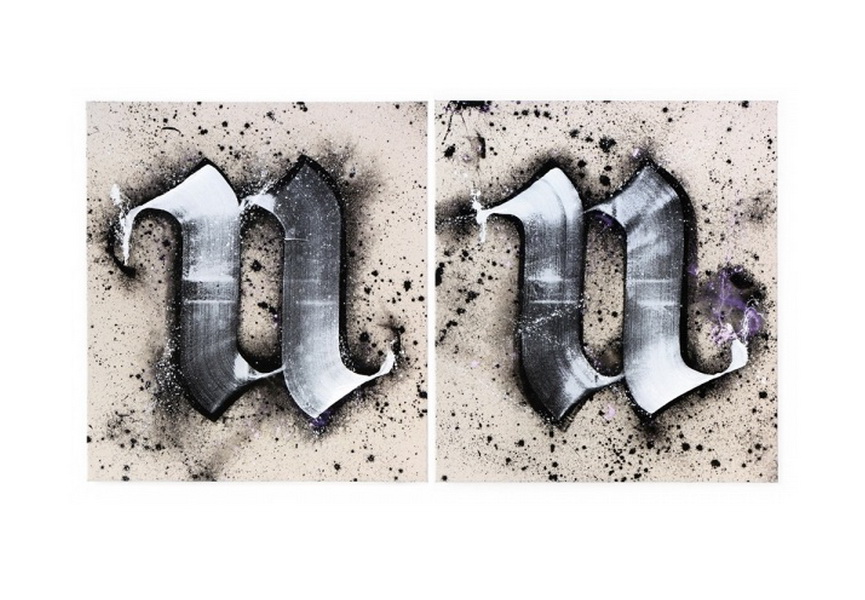 As for contents, The Unearthly Paintings series expands on his philosophical musings on existence, outer space and science. Art, science and religion have a common origin; the unknown. My latest pieces touch on subjects like 'anti-knowledge' and 'the great doubt,' Shoe explains. Shoe believes that scientific findings of the last decades are more fantastic than all of the fables in religious books put together. Through new pieces, the artist attempts to make sense of it all by trying to find connections between reality, consciousness and observations through his artistic expression.
Also included in the exhibition will be a series of unique works on paper with the marking 35 Years of Shoe as the artist celebrates the momentous anniversary. The Unearthly Paintings will run until August 9.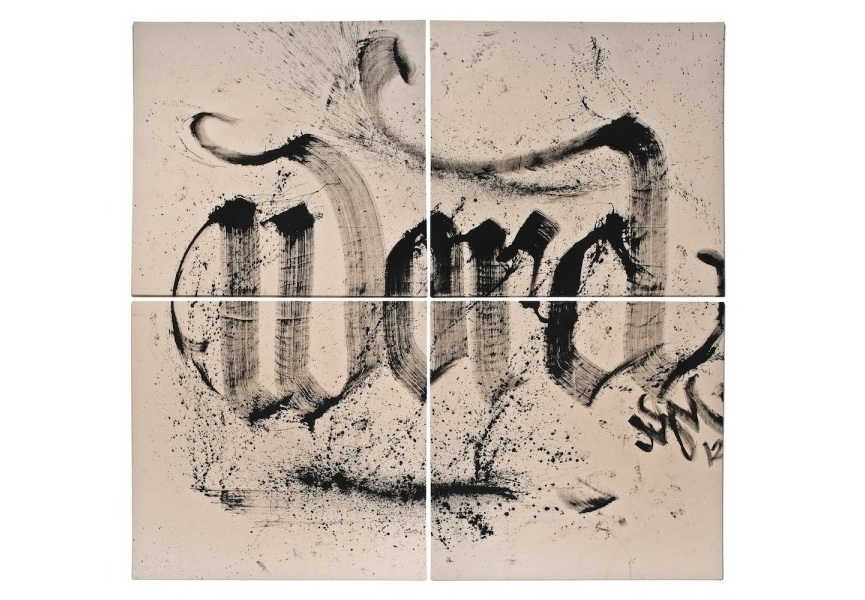 Shoe
Niels Shoe Meulman is an internationally known artist, graphic designer, and art director. He is born, raised and based in Amsterdam, The Netherlands. Meulman began tagging 'Shoe' in 1979 and became a graffiti legend by the time he was 18. In the eighties he formed the Crime Time Kings with Bando from Paris and Mode2 from London. Together they gave graffiti in Europe its own distinctive style. In the Nineties he furthered his technique by apprenticing under the Dutch graphic design master Anthon Beeke. In the years after, he ran his own design company, Caulfield & Tensing and was partner in advertising agency Unruly, which he later turned into brand for silk scarves and a gallery. Niels Shoe Meulman revolutionized the art of writing with Calligraffiti, an art form that fuses calligraphy and graffiti. Widely acclaimed, his Calligraffiti pieces (signed NSM) have been shown in various international exhibitions. Meulman's designs and artwork are in the permanent collections of the Stedelijk Museum in Amsterdam and The San Francisco Museum of Modern Art.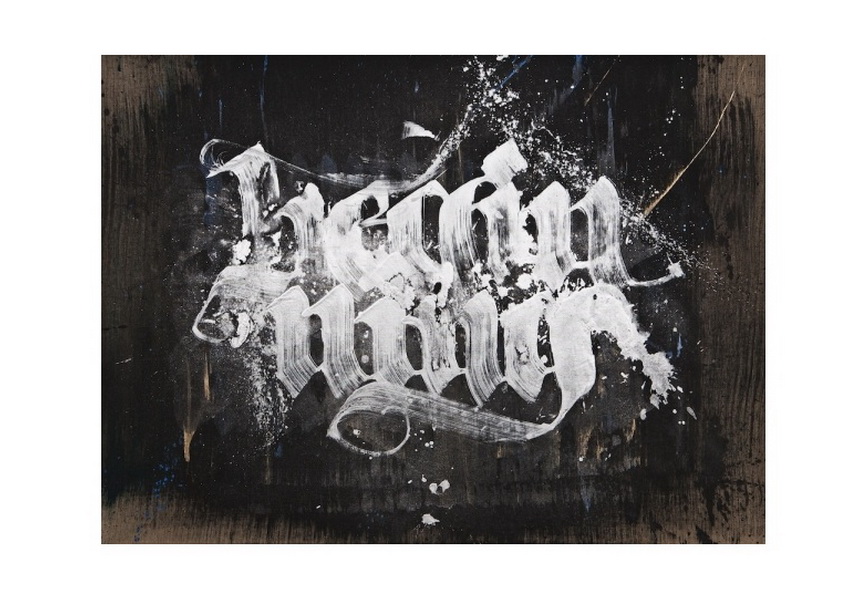 About White Walls
Named for its plain white walls, the White Walls Gallery takes a backseat to the real focus: the work of its artists. Combined with the Shooting Gallery, it represents one of the largest galleries on the west coast. Justin Giarla founded the gallery in 2005 with a commitment to furthering the urban art movement, drawing directly from street art and graffiti culture.