Choreographed movements of ordinary objects are the exact words used to describe the upcoming exhibition at NOME Gallery. It sounds amazingly compelling, but also a bit confusing, and definitely like something that should be experienced in person. Behind this interesting teaser and the title Bits and Pieces stands the next solo show by the German artist Nils Völker. He is a Berlin-based artist, whose practice is closely related to electronics and programming - not in the most common way though, because he overlaps these techniques with ordinary objects, which are not all that perplexing alone.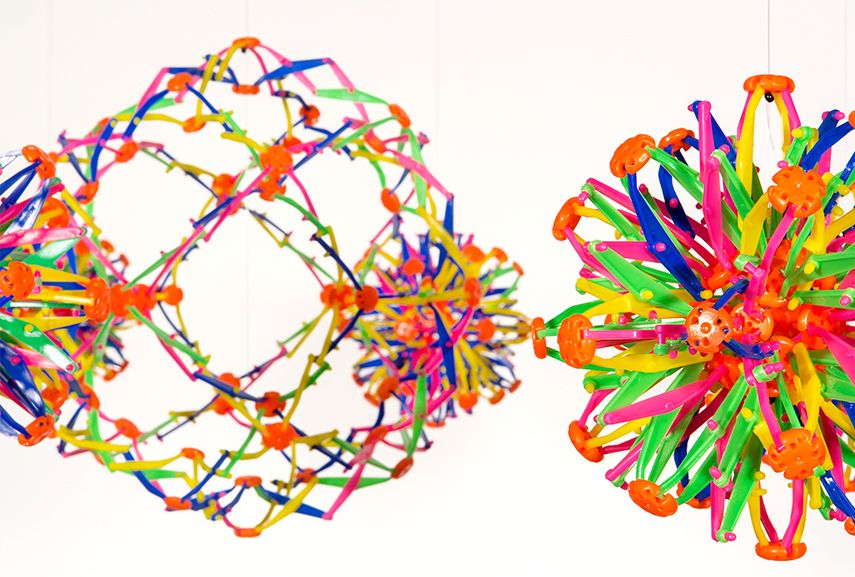 Complex but Minimalistic
The artist is known for creating large-scale sculptures, and making outstanding site-specific installations as well. The choices that he makes when it comes to objects, and the ways that he treats them, certainly do not rely on coincidence. His approach is minimalistic to some extent, in terms of the ordinariness of things that he deploys, but then the context in which he uses the objects may seem a bit complex. The complexity is related to the programming that he uses, but it is also solved by it. Ultimately, his projects showcase modules and behavior of fundamentally inanimate objects. Modular multiplicity becomes a metaphor for everyday life, and the kinetics seem to actually give these objects attributes of living beings.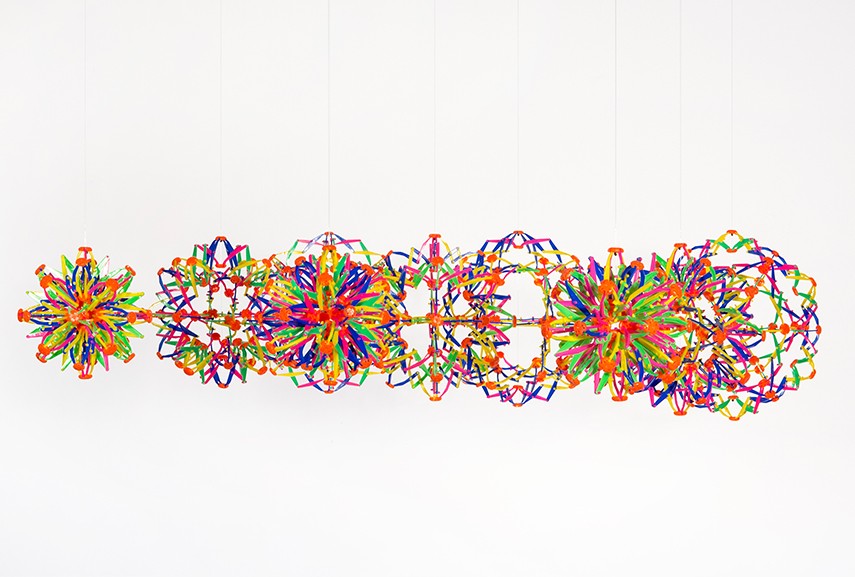 Poetic Machines
This particular installation is made of 108 motorized spheres, each of which alternately closes and opens. Although they can be considered separately, regardless of the rest, each sphere is actually a piece of the bigger picture. The kinetic installation encompasses the entire exhibition space and constantly changes its ambience and appearance. In a manner that is equally poetic and generic, particles of spheres move in rhythms that are described as organic, and yet they are coordinated by a program. Their cooperative performance is seen as an orchestrated activity, directed by the artist himself, however it appears to happen without anyone's interference. Eventually, these spheres merge themselves into a composite body of work, which is to be perceived as a whole.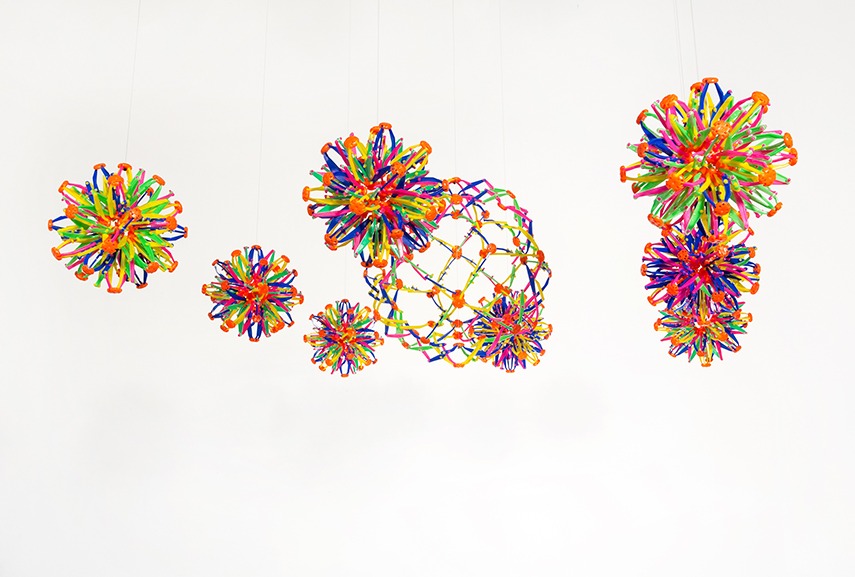 Nils Völker's Bits and Pieces
We already talked about how installations have changed the way we perceive art in galleries. This is probably a very good example of such piece of art. The content of the show is probably inseparable from the space it occupies, and its immersive character is definitely something that cannot be accurately represented through photographs or videos. That said, we strongly suggest you visit NOME Gallery in Berlin and walk through the installation. Bits and Pieces will be on view from March 11, through April 15th, 2016.
Featured image: Nils Völker - Bits and Pieces, 2016, plastic balls, wood, motors, custom electronics and programming.  All photos by Bresadola+Freese/drama­berlin.de .