Independent and strong young woman and artist, Nina Ghafari, will present her raw art trough a series of paintings, sculptures, assemblages and text, in a second solo show at Nuart Gallery. This self taught artist, originally from Iran but based in Stavanger, is currently one of the leading independent, young, female voices in new expressionism and in new approaches to art itself. Her solo show Raise Your Words Not Your Voice is a perfect way of celebrating International Women's Day, with art that is highly personal and emotional, but at the same time socially engaged, by dealing with topics of inequalities existing within our current political and social structures. Nina criticizes high art and historical fine art narratives, since her own life is a testament to a fight against these politically conditioned structures − she left art school and became self-taught, because of the high culture that promotes only mainstream art and topics, and mutes the brutal realities which exist and operate outside of it.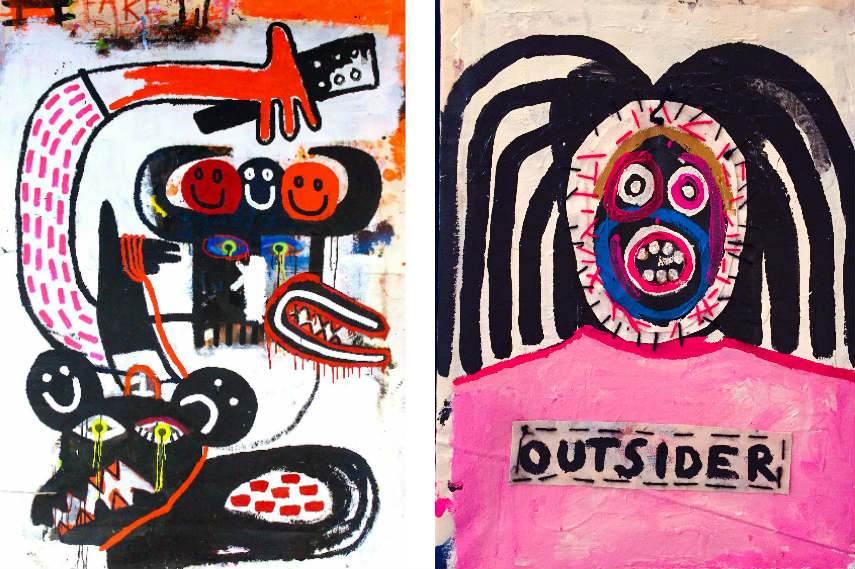 Independent and Strong Voice
Nina's life conditions inspired her to start creating protest and raw art; since her family has a history of immigration from Iran to Norway in the 1960s, which includes changing cultures and experiencing a variety of fights for equality within a social system in modern Europe. Since she left art school and started her own fight with personal projects, she has been producing many different kinds of works; varying from painting, music, fashion and performance. Her work explores often painful memories, feelings and thoughts by a second generation  of immigrants, which she portrays trough her works as Outsiders, outsiders who feel an urge for expression and for having their voices heard and respected. These bold and socially engaged works shine a light on the margins of the society, and stand up for the rights of people often invisible to the system. She is known for starting her own production company, NMNP – No money, No problem, with which she has created a multi-disciplinary and ground breaking exhibition in 2014, Right Time, Wrong City.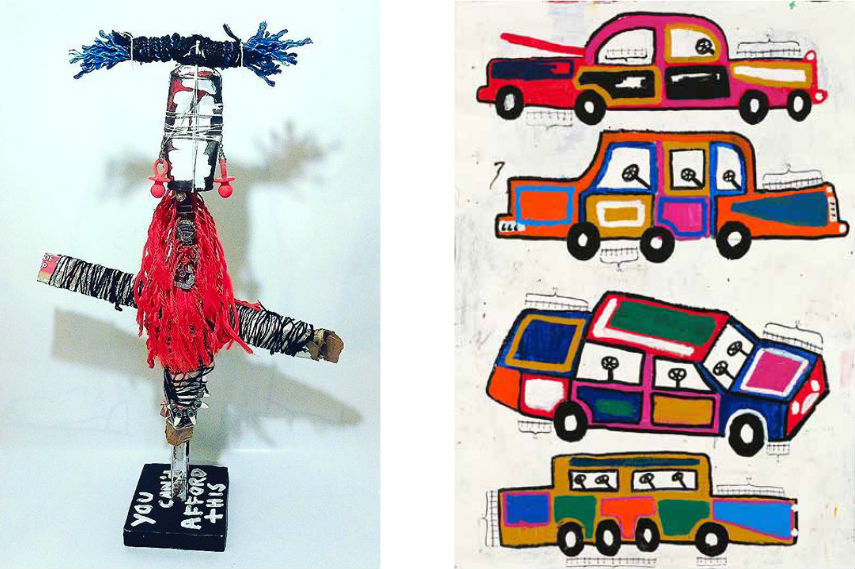 Raw Art
As opposed to high art and it's institutionalized approaches, Nina creates Raw Art, or outisder art, bringing in non-mainstream topics, using the poetics of the streets, of the brutality of life at the edge of society, far away from boundaries imposed by Bienalles and academies. Her works contain visual references to Basquiat, Bäst, CoBrA and school of Arte Povera; these artists inspire her own style but also influence her approaches to socially engaged topics of her interest. First hand pain and involvement in these topics is what makes her art recognizable, honest, raw and valuable; since the works become both personal and universal at the same time.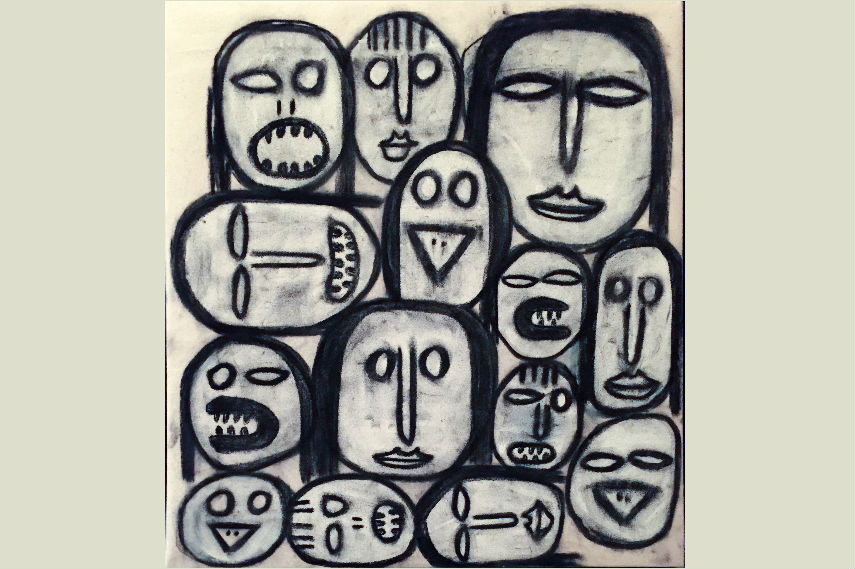 Nina Ghafari Art Raises Words for International Women's Day at Nuart Stavanger
A representative of a fresh movement in independent art, a unique female voice on the stage of urban contemporary scene, Nina Ghafari will have a solo show at Nuart Stavanger as a way of celebrating International Women's Day. The opening night will be held on March 8th at 19:00 CET and her art will be on view untill March 26th. During the exhibition, there will also be a presentation of an Exclusive Nuart Print Release, Heavy Traffic 1973, which will be on sale.
Featured image: Nina Ghafari - Raise Your Words Not Your Voice promotional poster, 2017. All images courtesy of Nuart Stavanger gallery.