In the past several months, the New Yorkers, particularly those living in Brooklyn, could see a short, bright orange electrocardiogram pulse running across walls, trucks and other objects. The residents of other cities could see this signature as well. That is a unique emblem of EKG, a Detroit-born street artist, living in New York. His street and graffiti works are quite original and innovative, and his work has recently caught the attention of art lovers and gallery curators. At the end of February, the closing of EKG exhibition entitled EKG <3 NY takes place at Skewville Laboratories in Queens, New York.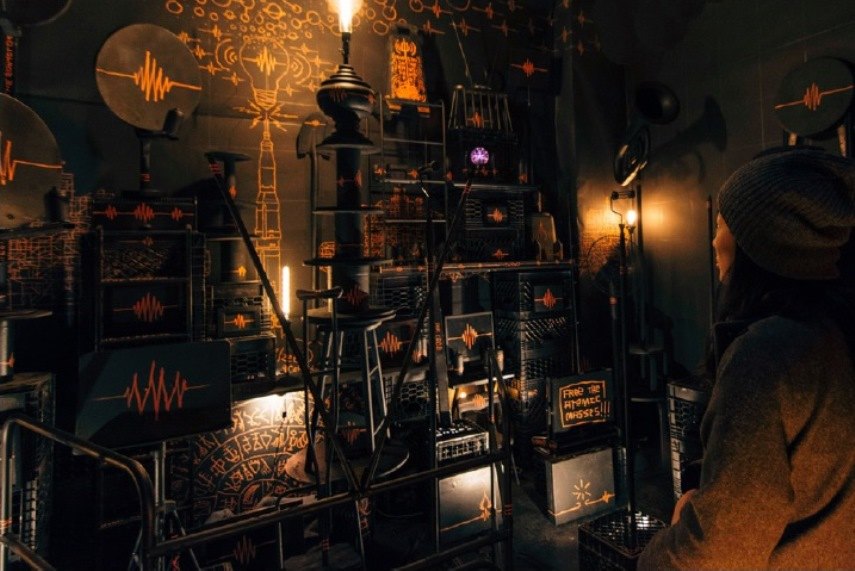 The Art of EKG
Since graffiti is illegal, EKG remains anonymous. Yet, we have some information about his life and interests.  During his teenage period, EKG became interested in heavy metal, comic books, graffiti and art. As a young artist, he discovered that semiotics and sciences were the most inspiring subject matter to focus on in his work. The main motifs of his graffiti are usually related with science. Scientific symbolism came to play a major role as a way for expressing universal truth. He uses symbolic systems from a wide range of disciplines in order to compose visual poetic connections between all signs and things. Today, EKG is a part of the New York City graffiti culture, and his orange signature also represents his desire to change the cultural situation in the city. He founded the graffiti zine/intellectual journal called SIGNAL!  which focusses on graffiti, photography and theory. He aims to send a message that graffiti should not be perceived as an act of vandalism, but as the public's voice of civil disobedience. Since his work is primarily connected with New York, his artistic work and even some form of activism is related to this city and its culture and art. Therefore, EKG for New York would be a perfect name for some future retrospective of his work.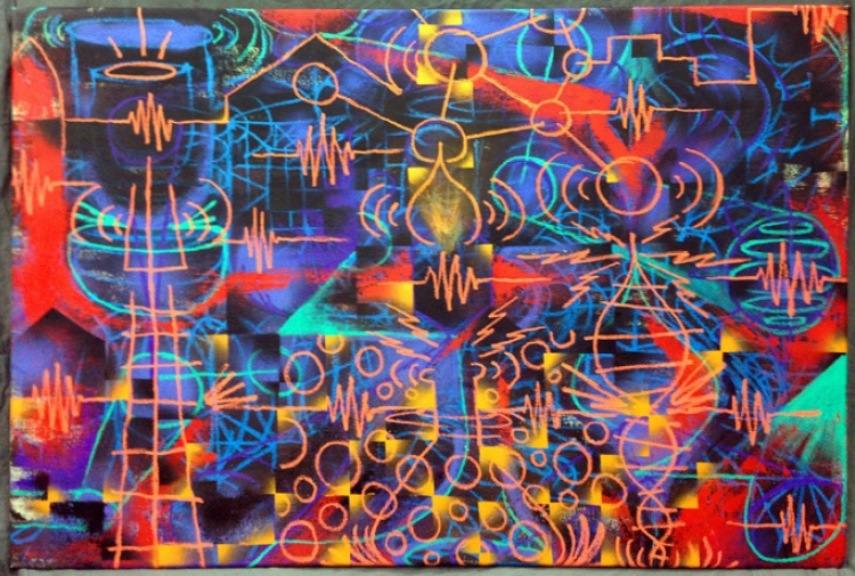 EKG for New York
The closing of EKG exhibition entitled EKG <3 NY (which also can be called EKG for New York), is the final part of the process of the building up the installation that EKG started to work on at the beginning of the exhibition, on February 13th. The looming construction represents an abstract silhouette of New York's cityscape. The installation is composed of found objects, such as spools, ladders, chairs, paint rollers, radars, tridents and others. These objects are all painted with his iconic black and orange color scheme. The walls are covered with cryptic orange diagrams, and the ceiling is full of spaceships, planets, satellites and transmission signals. All these elements are composed as an outer space that connects the boundaries of human knowledge with the universe. The exhibition is homage to Keith Haring's Pop Shop, but as if it was created by Tim Burton, Marilyn Manson, Walter White and Stephen Hawking. The closing of EKG exhibition EKG <3 NY is a perfect opportunity to see the final product of the EKG's project, and an opportunity to anticipate what the artist's next works will be.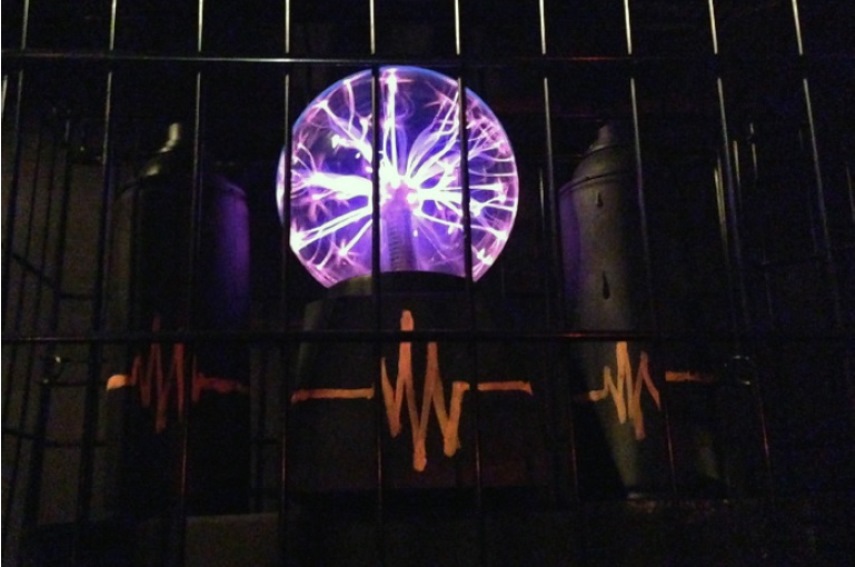 EKG for New York – EKG <3 NY
The closing of EKG exhibition will take place at February 28th at Skewville Laboratories in Queens, New York. The event begins at 6 pm.
Sign up for MyWidewalls, and follow the news about graffiti and street art!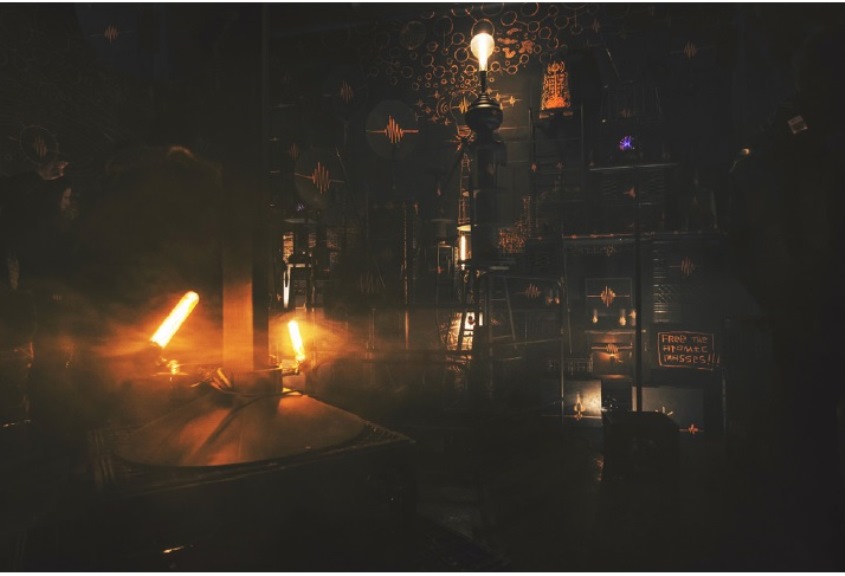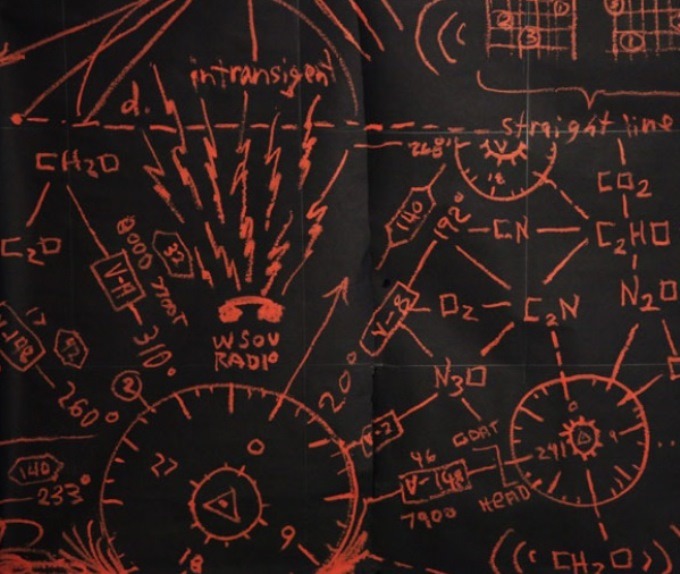 All images courtesy of MAG 3.