Throughout an artistic career spanning nearly half a century, the controversial and celebrated Japanese photographer Nobuyoshi Araki has been exploring the intersection of love, death and sex. Depicting diverse subjects, ranging from the shockingly intimate details of everyday life to elaborately staged erotica, he has been called an artist, diarist and pornographer.
Often lauded, sometimes criticized, his artistic genius is undeniable.
The career of this prolific photographer will be traced in a comprehensive exhibition at the Museum of Sex. Titled The Incomplete Araki: Sex, Life, and Death in the Work of Nobuyoshi Araki, the exhibition will explore his work through the themes and conversations that are inseparable from his photographic production and practice.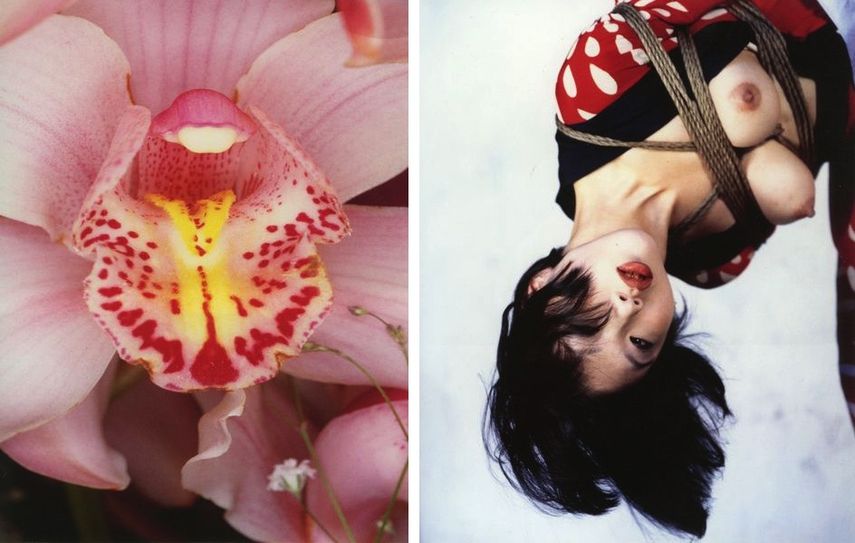 The Practice of Nobuyoshi Araki
Notorious for pictures that are both spectacularly compelling and shockingly obscene, Nobuyoshi Araki has been complicating and challenging the role of intimacy in photography for nearly 50 years.
I want to make photographs that maintain their incompleteness. I don't want them to lose their reality, presence, speed, heat, or humidity. Therefore, I stop and shoot before they become refined or sophisticated.
Best known for his sexually explicit photographs of bound women, Araki has been driven by an obsession with photography's tension between the private and public, the autobiographical and the fictional. Believing that photography should be immediate, unflinching, and deeply personal, he has created a significant body of work that ranges from the most sexually explicit and controversial photographs to those that expose the vulnerability of love and loss.
Creating unique images captured with extreme levels of technical mastery, Nobuyoshi Araki's influence has penetrated just about every creative field, from photography and film to the world of fashion.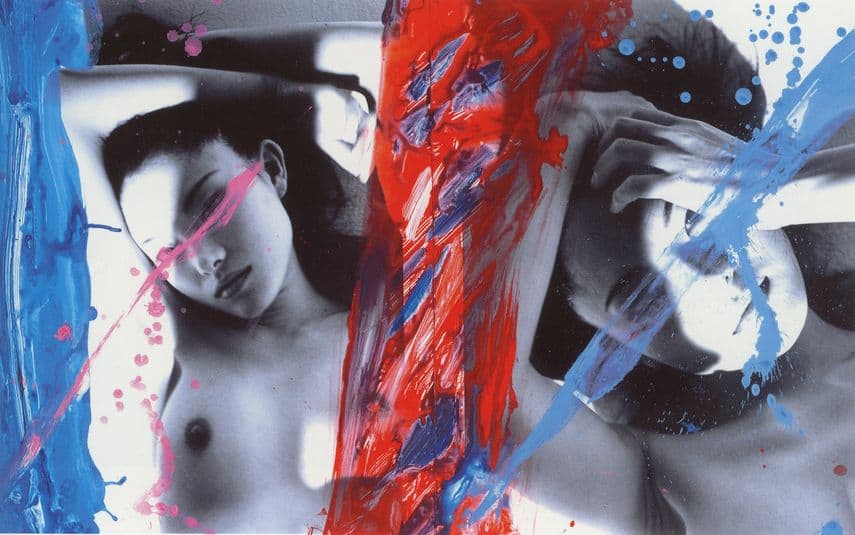 Exhibition Highlights
Following the themes that have marked Araki's oeuvre, the exhibition will showcase his defining works alongside personal perspectives of his collaborators, muses, critics, fans, and fellow photographers. The exposition starts with his controversial series of kinbaku-bi (Japanese rope bondage) photographs, encouraging a debate around pornography and art, eroticism, intimacy, sexism, and the potential fetishization of East Asian women in art.
Continuing with the exploration of the performance of his identity within his own work, the show will examine the role of the I-novel. The exhibition will also examine works revolving around the idea of "sentimentality", Araki's loving marriage with his late wife Yōko, the explorations of the buzzing nightlife of Tokyo, and more.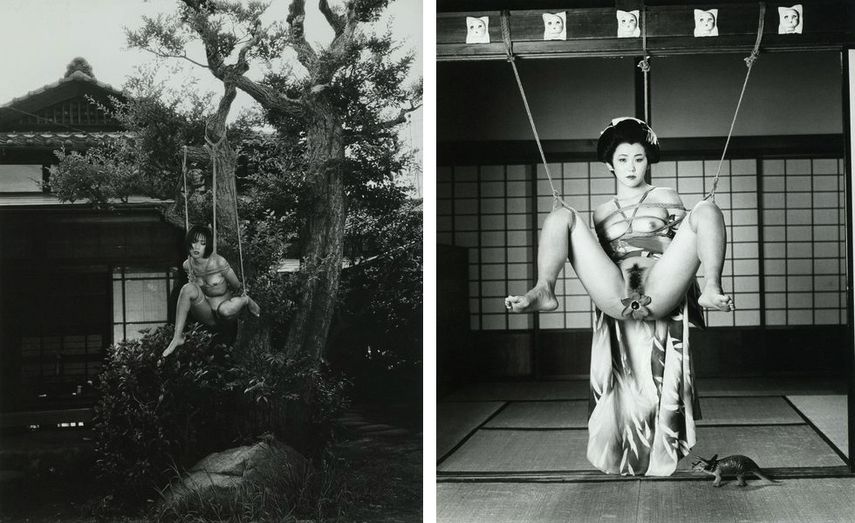 Nobuyoshi Araki at the Museum of Sex
Araki's photographic work presented in the exhibition will be accompanied by a massive interactive installation of his hundreds of photobooks - encouraging a conversation about the importance of dissemination, media, and form.
The exhibition The Incomplete Araki: Sex, Life, and Death in the Work of Nobuyoshi Araki will be on view at the Museum of Sex in New York from February 8th until August 2018.
It is co-curated by Maggie Mustard, a Riggio Fellow in Art History and expert on Post-War Japanese Photography alongside Mark Snyder, Director of Exhibitions at the Museum of Sex.
Featured images: Juergen Teller - Araki No. 1, Tokyo 2004. Courtesy of the Artist; Nobuyoshi Araki - Winter Journey, 1989-90, 2005. Courtesy of Taka Ishii Gallery, Tokyo; Sentimental Journey, 1971/2017. Courtesy of Taka Ishii Gallery, Tokyo (A); Tokyo Novelle, 1995. Private Collection; Marvelous Tales of Black Ink (Bokuj+½ Kitan) 068, 2007. Private Collection; Komari from "L'Amant d'août" ("Suicide in Tokyo"), 2002. Private Collection; Kinbaku (Bondage), 1979. Private Collection; A s Lovers, 1997. Private Collection. All images courtesy the artist and the Museum of Sex.