Prolific Japanese photographer and contemporary artist Nobuyoshi Araki presents sixty of his painted photograph works at the Jablonka Maruani Mercier Gallery located in Knokke, Belgium. The controversial Nobuyoshi Araki, who works from his home town of Tokyo in Japan, is infamous for his nude portraits of women often bound in Kinbaku, a Japanese style of bondage, that has seen his work described as both erotic and pornographic and seen the artist targeted by censorship and controversial attention from art critics.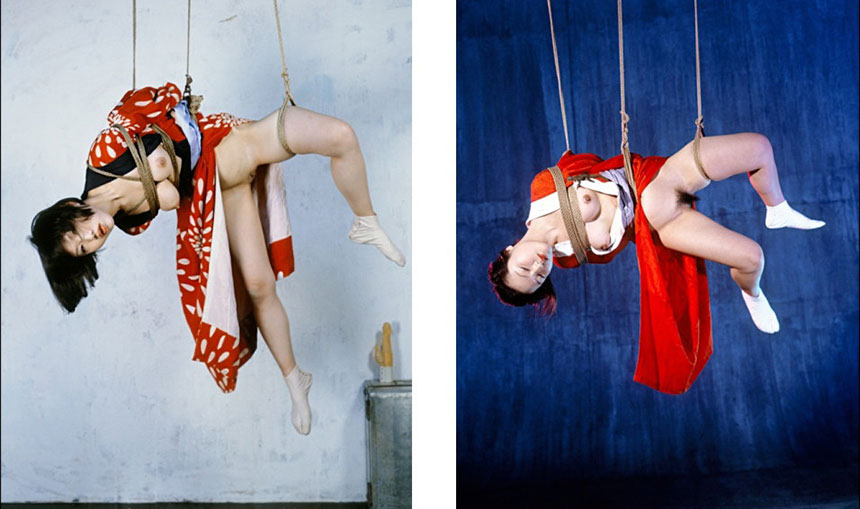 Painted Photographs
The exhibition at the JMM Gallery focuses on the hand painted photographs of Nobuyoshi Araki featuring his nude portraits. The style of working is inspired by ancient and modern Japanese traditions and is clearly influenced by the Japanese art of Shunga that has its origins in ancient China. Shunga was erotic artwork often produced in a wood block format between the 16th and 19th Century and featured the sex lives of ordinary people, an element that Nobuyoshi Araki picks up on in his nude photographs. Araki's images of women in kimonos revealing just their genitals is a modern take on Shunga that includes a shyness to the subjects by being partly covered and also alludes to the idea that secrets are being kept hidden. Many of his images are tied up in the themes of sex and life, death and the scenes that can be found in his beloved Tokyo including documenting the ordinary people around him, the city landscapes and the sexual underworld. Images of bondage began to appear in the work of Nobuyoshi Araki in 1979 and though often seen as controversial, the photographer sees the works as freeing the souls of the subjects. By using Kinbaku, a Japanese style of bondage that uses ropes and knots, Araki claimed ''I only tie up a woman's body because I know I cannot tie up her heart. Only her physical parts can be tied up. Tying up a woman becomes an embrace''. The images in the exhibition at JMM Gallery are completed by the vivid and gestural brush strokes that have been added to the surface of the photographs never completely hiding the women but perhaps operating as a painted kimono, adding some mystery while at the same time demonstrating the vitality we all feel in life but also reveals Nobuyoshi Araki as both observer and participant in the sense he has created.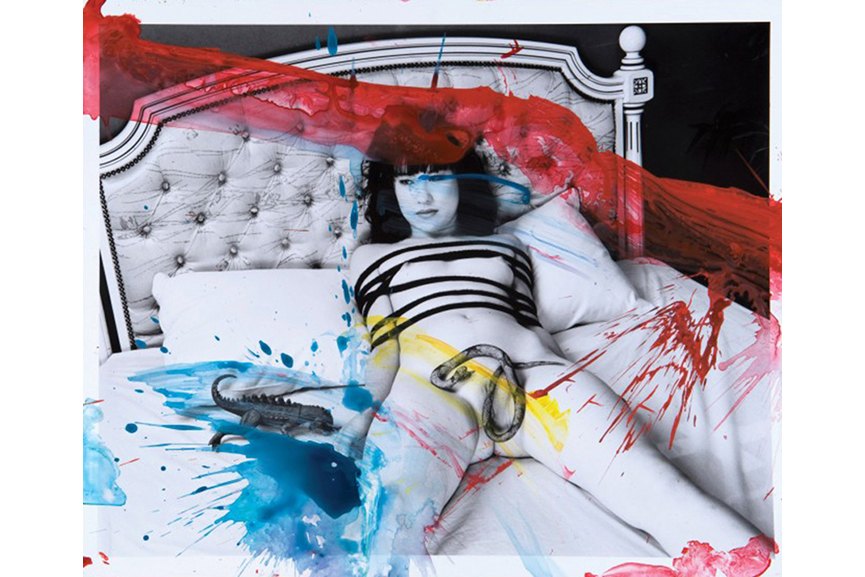 Nobuyoshi Araki
Born in Tokyo, Japan in 1940, Nobuyoshi Araki has become one of the most celebrated and prolific photographers in the history of the country. Over 350 books of his work have been published to date and he has also ventured into film making. Both Bjork and Lady Gaga have worked with Araki in recent times. Although well known for his infamous nude photography, Araki has a passion for capturing many aspects of his home town whether it be ordinary people on the streets, the city itself or exploring the subcultures that exist away from the public eye.
Jablonka Maruani Mercier Gallery
The Painted Photographs of Nobuyoshi Araki are on view at the Jablonka Maruani Mercier Gallery in Knokke, Belgium between December 18th 2014 and February 02 2015.
For all the latest news on your favourite artists and photographers sign up to My Widewalls today.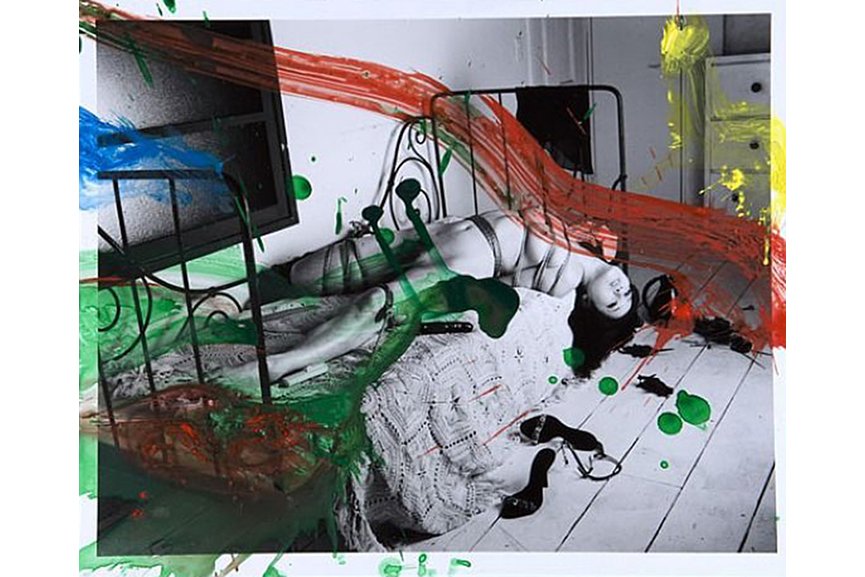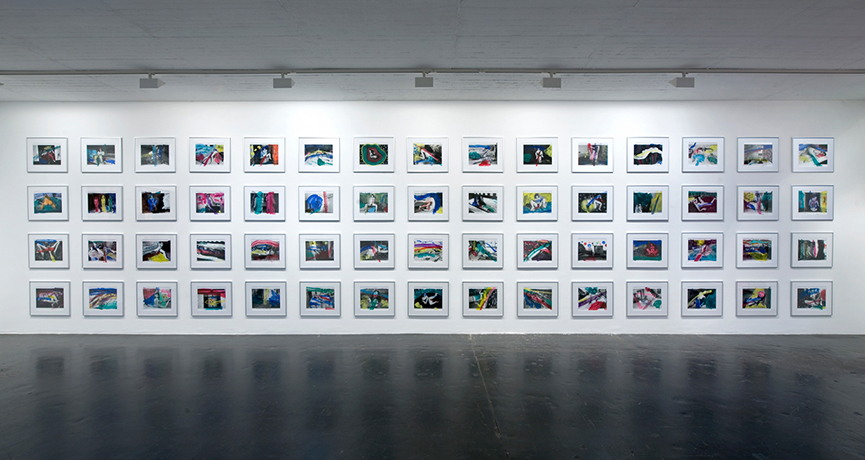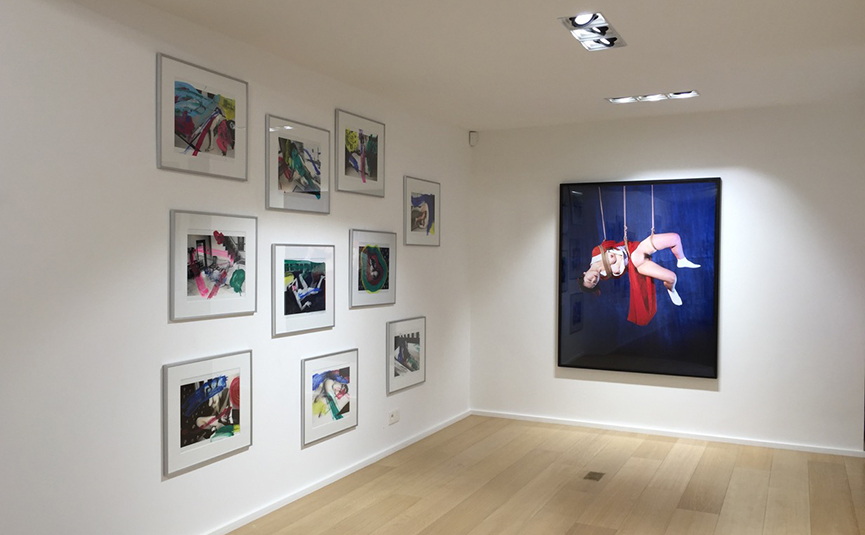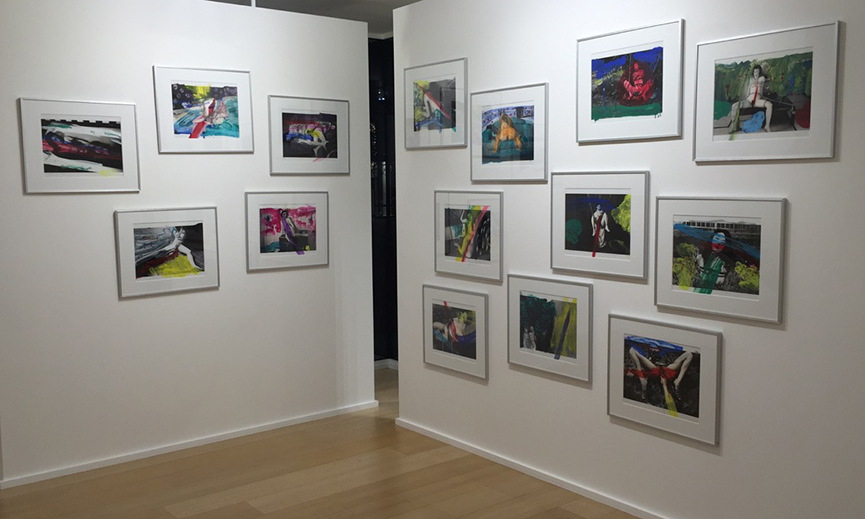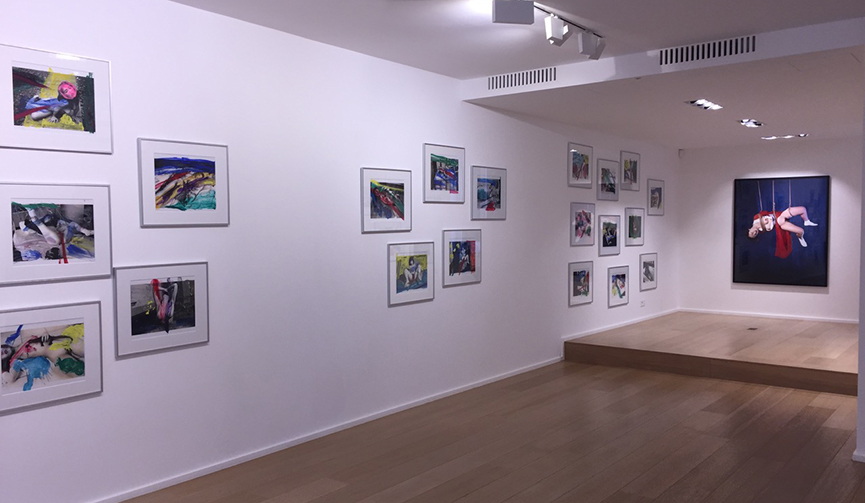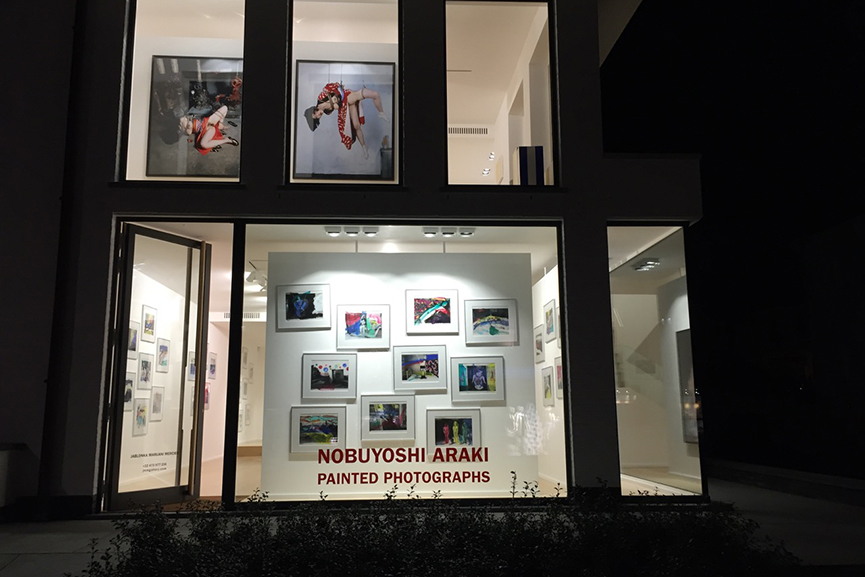 Photos courtesy of Jablonka Maruani Mercier Gallery & Nobuyoshi Araki.