Is there a link between atomic disintegration and non objective art? What about Ernest Rutherford and Wassily Kandinsky? In the early 20th century, discoveries in physics rapidly changed the way we perceive the world, going as far as to show us that even the smallest constituent unit of ordinary matter can be further broken into even smaller particles. Ernest Rutherford, today considered a father of nuclear physics, published Theory of Atomic Disintegration in 1902, together with J.J. Thomson. In the book, they explicated a radically new idea that the atoms of radioactive substances can be broken up. It was around the same time that Wassily Kandinsky decided to leave Munich where he studied, and to travel around Europe in order to see what Western art, in his words, "had accomplished to that date." This travel was provoked by the mild reception of his works at Berlin Secession exhibition, and Salon d'Automne in Paris in 1904. Suspicious of the theories that find truth of the reality that surrounds us in works of art and familiar with theories about disintegration of the atom, Kandinsky started to question the truthfulness of reality that soon led him to define a new line in thinking about art, which was concerned not with the real, whatever that real may be, but with the metaphysical.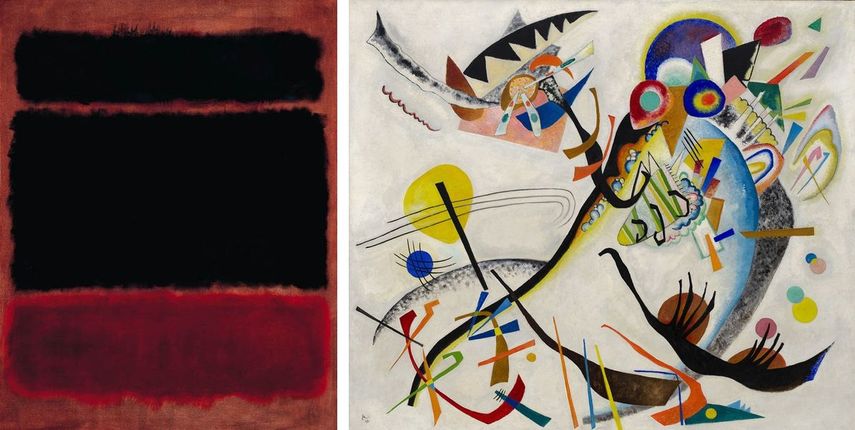 Kandinsky's Spiritual Art
This shift in thinking about art from representation of reality to representation of 'Stimmung' or essential spirit of nature that will influence and inspire many artists of non-objective art provenance, was elaborated by Kandinsky in his text Concerning the Spiritual in Art. As he writes, in great art:
"The spectator does feel a corresponding thrill in himself. Such harmony or even contrast of emotion cannot be superficial or worthless; indeed the Stimmung of a picture can deepen and purify that of the spectator. Such works of art at least preserve the soul from coarseness; they "key it up," so to speak, to a certain height, as a tuning-key the strings of a musical instrument."[1]
It is evident that Kandinsky saw art as a vehicle that helps us to tune in to higher, metaphysical and spiritual spheres which dissolve the coarseness of the reality, but also the materialist, positivist thinking of the 19th century. His move into abstraction was not sudden, however, but came gradually over the years, with his first non-objective art piece being a watercolor from 1910. Putting the spiritual above the material by Kandinsky later on inspired artists to seek the pure, artistic expression disengaged form reality in geometrical forms and colors, which define non-objective art.
Helen Mirren on Wassily Kandinsky
Non Objective Art Definition – the Abstract and the Non-Representational
Non-objective art is a general term that defines abstract art forms that lack adherence to identifiable, quantifiable, and observable characteristics of the living world. It is often linked with two seminal figures of Russian art, Alexander Rodchenko and his compatriot Kasimir Malevich, who pioneered abstract art based on geometrical forms and linearity, which is also referred to as geometric abstraction. The term non-objective art was first used by Rodchenko when he named some of his pictures, and was later taken up by other artists, such as Malevich. The latter also wrote a book titled The Non-Objective World: The Manifesto of Suprematism, which was published in 1926. The definition of non-objective art veers around abstract expressions, but put in simpler terms, it could be said that non-objective art stands for artworks which create a novel world made from the elements that generally mean nothing – such as a square, line, or a daub of color. Suprematism, Constructivism, and De Stijl, with its most famous representative in Piet Mondrian, all belong to the group of non-objective art styles which have some mutual differences. While they were all rooted in an attempt to change the world and to create new art that is functional and normative, Suprematism was rooted in pre-revolutionary anarchism in Russia, Constructivism emphasized technological and futuristic aesthetics, while De Stijl adhered to clearly defined and delineated plane.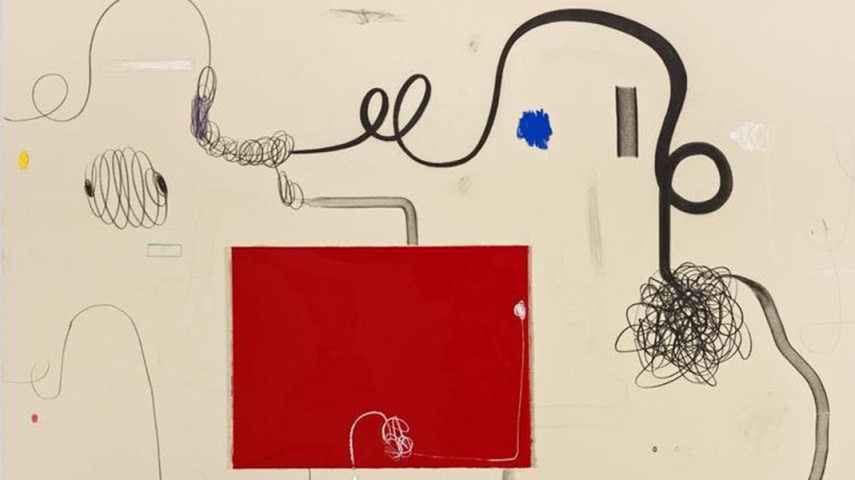 Malevich's Black and White Non-Objective Art
Malevich was among the first painters who attempted to achieve the ideal of an absolute painting that is cleared from every allusion and objective reference.[2] Perhaps the most radical of non-objective artists and theorists, he insisted in his writings that art and the feelings it can generate are more important than political conceptions and religious beliefs.[3] In 1913 he established Suprematism, and his aesthetics took a turn from that point onward. One of the artworks that would mark Suprematism is his Black Square on a White Ground from 1913. The painting meant to evoke "the experience of pure non-objectivity in the white emptiness of a liberated nothing."[4] It is the first among the series of the so-called 'last paintings' in which he tried to reach the end of representation that would subsequently lead to a death of painting. As he stated, he just "felt the night within myself, and sensed the new thing I call Suprematism."[5] The culmination of his search for ultimate non-objectivity came with his White Square on a White Ground from 1917. With this painting he reached the borderline of nothingness:
"I transformed myself in the zero of form and emerged from nothing to creation, that is, to Suprematism, to the new realism in painting - to non-objective creation."[6]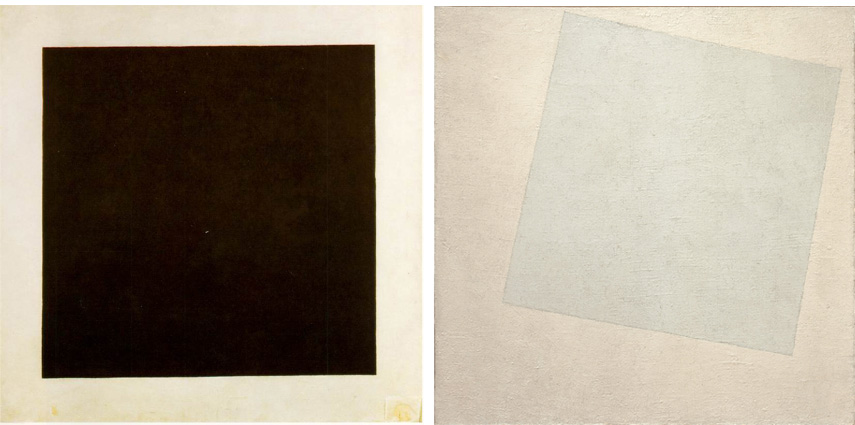 Non Objective Art Today
Although it may seem an anachronism to talk about non-objective art today, as the term was used to define art in a particular historical context, formal elements of this art remain part of artistic explorations even today. Although the context that ushered the appearance of non-objective art changed dramatically over the decades, today we see the use of the same geometrical forms and abstract elements in artworks produced all over the world. Abstraction entered the artistic decorum of modernity and today is a part of the post-modern multiplicity and free play of styles and artistic forms. Christian Rosa, Ben Berlow, Anish Kapoor, Kika Karadi, and Molly Zuckerman Hartung, are just some of the names of artists who create abstract and non-objective art today. Their works have been analyzed and compared with their historical predecessors, but they also give a new, and contemporary twist to this art style. Spirituality and search for deeper meanings and emotional engagements seems more pronounced today than ever, and art certainly follows this trends. Not just that the non-objective art is alive and kicking today, but we can hardly imagine the contemporary art without it.
Editors' Tip: Concerning the Spiritual in Art
A pioneering work in the movement to free art from its traditional bonds to material reality, this book is one of the most important documents in the history of art. Written by the famous nonobjective painter Wassily Kandinsky (1866–1944), it explains Kandinsky's own theory of painting and crystallizes the ideas that were influencing many other artists of the period. Along with his own groundbreaking art, this book had a tremendous impact on the development of art. Kandinsky's ideas are presented in two parts. The first part, called "About General Aesthetic," calls for a spiritual revolution in painting, and expression in abstract, non-material terms. In the second part, "About Painting," Kandinsky discusses the psychology of colors, the language of form and color, and the responsibilities of the artist.
References:
Popova M.,

Kandinsky on the Spiritual Element in Art and the Three Responsibilities of Artists

, www.brainpickings.org [January 26, 2017]
Ruhrberg K. et al., (2005), Art of the 20th Century. Painting, Sculpture, New Media, Photography, p.164.
Malevich K., (1926), The Non-Objective World: The Manifesto of Suprematism, p. 7.
Drutt M., (2003), Kazimir Malevich: Suprematism.
Ruhrberg K. et al., (2005), Art of the 20th Century, p. 165.
Drutt M., (2003), Kazimir Malevich.
Featured images: Painting by Kazimir Malevich, image via 100architects.com; Wassily Kandinsky - Composition VII, 1913. Courtesy State Tretyakov Gallery Moscow;Alexander Rodchenko - Construction No.95. Image via magazineclick.com. All images used for illustrative purposes only.