One of the leading names of the 1960s Swiss art scene, Not Vital is often described as a nomad, bon vivant or philanthropist. This notable art practitioner has lived and worked between the United States, Niger, Italy, and China, as well as his native Switzerland. His entire multidisciplinary practice is based on the exploration of spatiality, form and human perception.
To revisit Not Vital's domains and underline the consistency, devotion and on-going accumulation of creativity, Hauser & Wirth Somerset will host the artist's solo exhibition titled SCARCH. It will be sort of a survey of his five-decades-long career, including examples of early works, portrait sculptures, mixed-media works on paper and socially charged installations.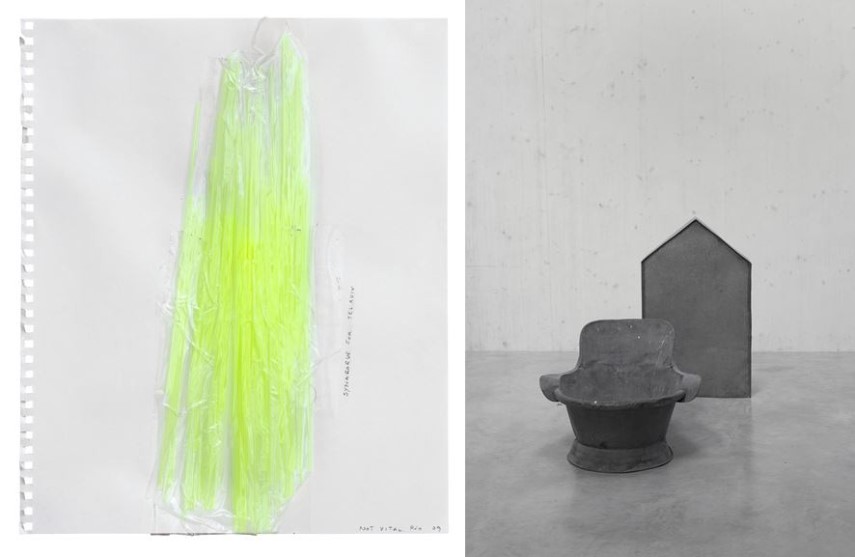 The Exhibition Concept
The curators Olivier Renaud-Clément and Giorgia von Albertini coined the exhibition title by conflating two words (sculpture and architecture) to underline how Not Vital managed to resist categorization and at the same time construct authentic works. Regardless of the result, the artist searched for different spatial and socio-cultural modalities for his homes and workplaces.
By immersing himself in new contexts, collaborating with local craftsmen and supporting regional production in the most remote areas, Not Vital was able to erect his practice to a refined socially engaging activity.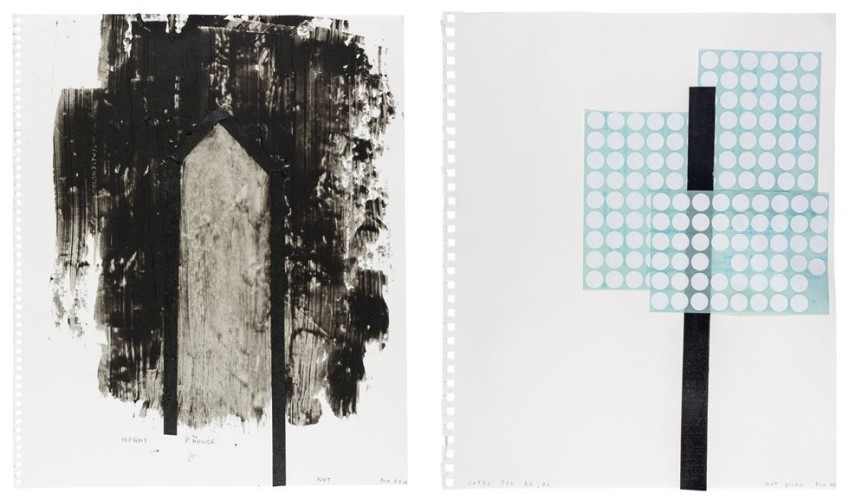 The Artworks
The visitors will have a unique chance to see House to Watch the Sunset, models from the on-going international in-situ series that were developed in Agadez (Niger), Paraná do Mamori (Brazil), and Tarasp (Switzerland) since 2005.
On display will also be a commemorative installation comprised of 100 black granite sculptures titled 100 Architects that reflects the artist's anthropological curiosity and disciplined approach to production. The selection of objects made in the mid-1960s will show the initial impulses of Not Vital's interest in the formal idiom of architecture and the concept of habitat.
Alongside these early works, the installment will include a series of three-dimensional works on paper made by the artist as performative experiments coinciding with large-scale objects.
Outside the gallery, three installations that connect with the surrounding landscape will be installed and those are the tower-like Cannot Enter Cannot Exit (2020); a series of stainless steel hay bales covered in white varnish titled Bale (2018); and a grand fruit-shaped sculpture Date (2016).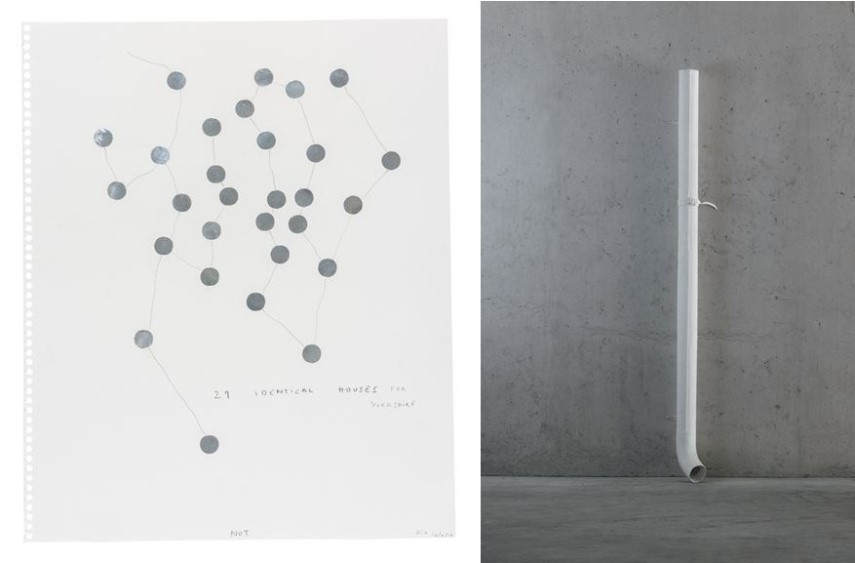 Not Vital: SCARCH at Hauser & Wirth
In brief, the upcoming exhibition will underline Not Vital's sculptural talents and the way he explored form throughout the decades. It will be accompanied by an extensive monograph of the same title.
Not Vital: SCARCH will be on display at Hauser & Wirth in Somerset from 25 January until 4 May 2020, with the opening reception scheduled for Friday 24 January from 6 pm to 8 pm.
Featured image: Not Vital - 100 Architects, 2016. Black granite. Dimensions variable. Average height: 56.22 cm. © Not Vital. Courtesy of the artist and Hauser & Wirth