From Japanese Shunga to Thailand's phallic shrines, works of art have always celebrated sex, sexuality, and the human body. Throughout history, art has served as a dynamic force and means through which to explore questions of desire, radicalize erotic norms, establish political space for underrepresented sexual identities and orientations, and address the limits of sexual acceptability. Giving their own take on this always popular subject, Spoke Art in San Francisco is hosting a group exhibition exploring sex and sexuality. Simply titled NSFW, the exhibition will bring together over 40 female and femme identifying artists exploring this subject. This dynamic group will display a complex spectrum of experiences from the feminine perspective.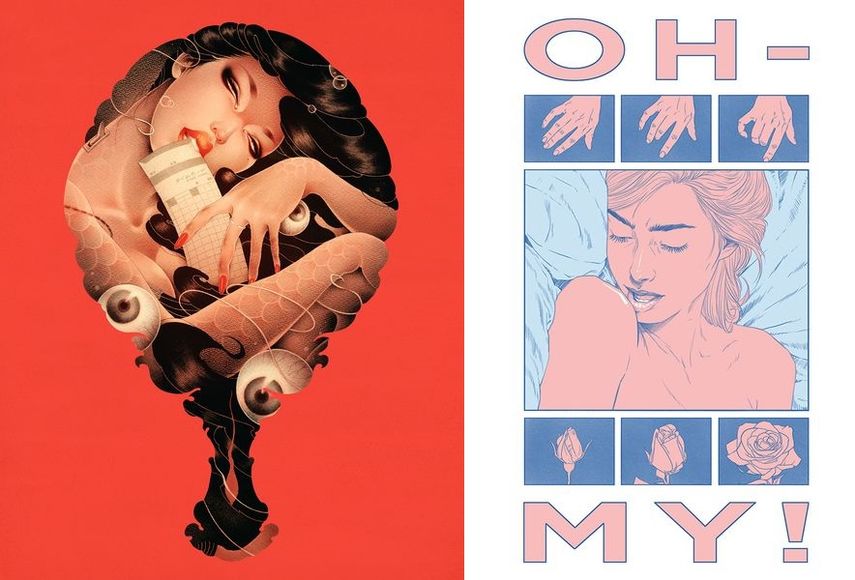 Exploring Sexuality Through Art
Working in a myriad of media including painting, embroidery, neon and beyond, each artist will present their unique interpretation of sexuality. Bringing forth the opposing forces of femininity, the exposition will celebrate the female experience by emphasizing the presence of soft sensuality with powerful and brash frankness. Delving into the complexity of female sexuality, each piece is a part of a larger conversation. Giving voice to artists working across the broad spectrum of issues, including gender identity, sexual orientation, nationality, racial background and experiences, the exhibition explores how each artist intimately relates to their own sexuality.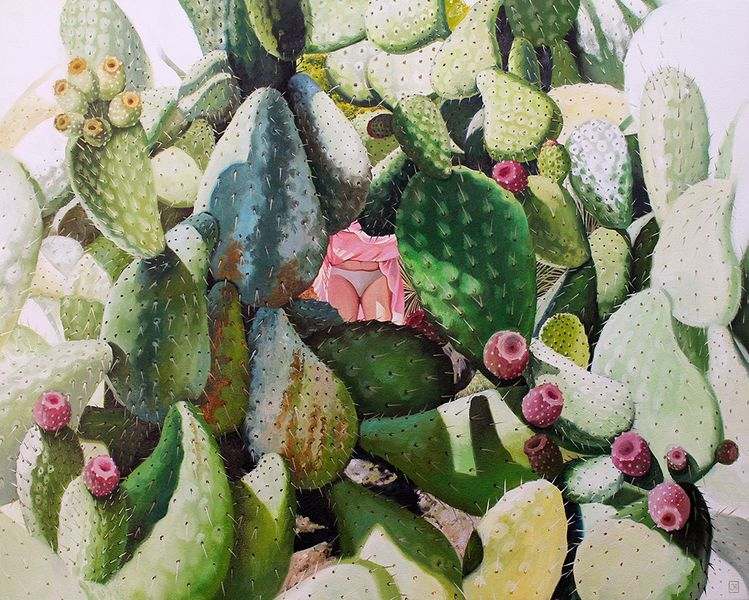 Featured Artists
The list of participating artists is quite long, but we'll mention a few just to give you a glimpse into a diversity of visions present at the exhibition. While the Chicago-based artist Laura Berger paints tiny and playful naked bodies, blurring the lines between the arts and crafts, Audrey Bodisco creates quiet, minimalist watercolor paintings that evoke lightness and simplicity. Using images of her friends, their costumes and props, their choice of partners and living sex lives and fantasies, Katie Commodore makes art that shows real ways that people express their ever-ever changing sexuality. On the other hand,  Sarah Maxwell explores the romanticism and femininity taken from inspiration in her life. These artists and many more will bring a their unique and personal perspective on the subject.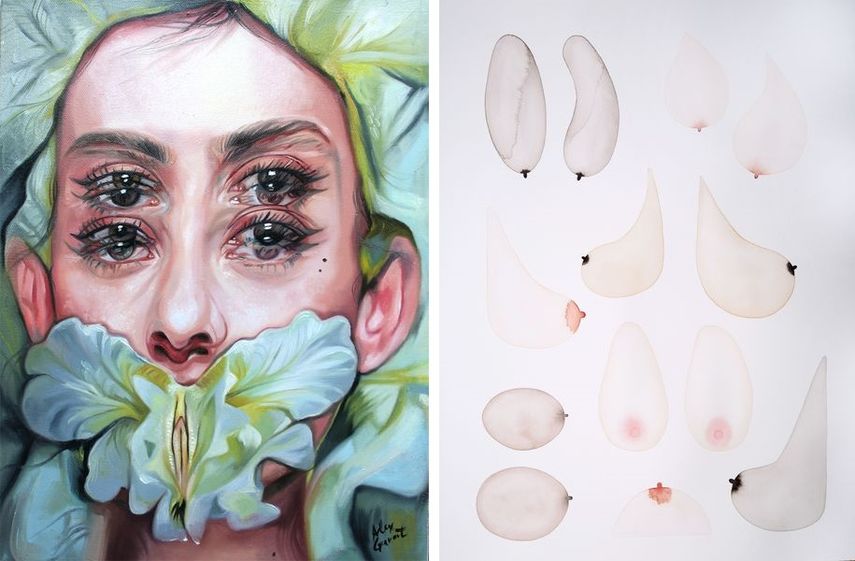 Group Exhibition at Spoke Art Gallery
The exhibition will bring to light the multitude of ways that female and femme identifying artists have explored ideas about sex and sexuality. The exhibition NSFW at Spoke Art in San Francisco will be on view from August 5th until August 26th, 2017. The opening reception will be held on Saturday, August 5th, from 6 to 9 p.m.
The list of participating artists includes Jen Bartel, Laura Berger, Audrey Bodisco, Stephanie Brown, Nomi Chi, Katie Commodore, Jess de Wahls, Vanessa Del Rey, Jenny Dubet, Robin Eisenberg, Sabrina Elliott, Lyndsie Fox, Alex Garant, Nicole Guice, Jessica Hess, Sally Hewett, Alisha Huskin, Tina Jiang, Natalie Krim, Lauren YS, Noel'le Longhaul, Cathy Lu, Tina Lugo, Sarah Maxwell, Miss Meatface, Miss Van, Nadezda, Joanne Nam, Jeany Ngo, ONEQ, Meryl Pataky, Petite Luxures, Allison Reimold, Emma Rose Laughlin, Ellen Schinderman, Jessica So Ren Tang, Mel Stringer, Lindsay Stripling, Miranda Tacchia, Winnie Truong, Mandy Tsung, Neryl Walker, Wishcandy, Kathrine Worel, etc.
Featured images: Miranda Tacchia - When You Invite Him Over for Netflix and Chill but Your Internet's Been Out All Week; Petite Luxures - Tu Navais Qua; Neryl Walker - #foodporn; Emma Rose Laughlin - Riley Reid. All images courtesy of Spoke Art Gallery.