Nuart Festival, an acclaimed international public art festival, returns to Aberdeen, Scotland to bring together the most interesting and relevant street art of our time. Founded in the year 2000 by director and lead curator Martyn Reed, Nuart aims to provide an internationally relevant, challenging and dynamic environment for artists, curators, producers, scholars and public alike.
Nuart Aberdeen 2020 will invite 11 internationally acclaimed artists to the new international platform: Biancoshock, ICY & SOT, Jacoba Niepoort, Jofre Oliveras, Marina Zumi, Nuno Viegas, Paul Harfleet, Pejac, Sandra Chevrier, Vladimir Abikhand special guest Martha Cooper.
As each year, the festival will activate and inspire an emergent local scene whilst encouraging creative collaborations with its twin city Stavanger, providing a platform for local, national and international artists to showcase their work through a series of site-specific murals, installations, interventions, and temporary exhibitions. The exciting program of murals will be supplemented by a program of talks, presentations, film screenings, free guided walking tours and workshops.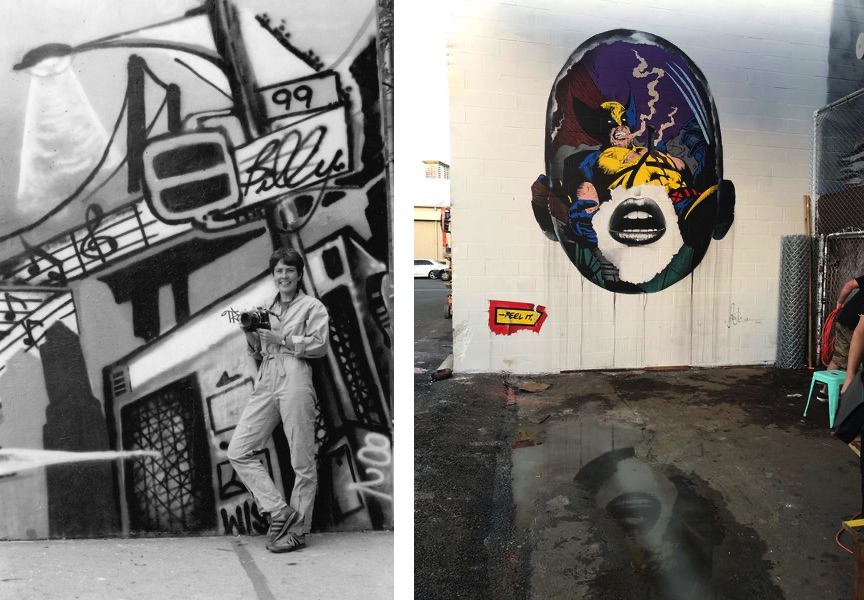 Biancoshock, ICY & SOT, Jacoba Niepoort, Jofre Oliveras, Marina Zumi and Nuno Viegas
An Italian street artist, Biancoshock actively utilizes the city as a stage for his independent urban installations, defining his practice as Ephemeralism. He creates a space for reflection for those who pass by his work, aiming to emotionally disturb people's day-to-day routines, sometimes ironically, other times provocatively.
Through a range of mediums, the Iranian duo ICY & SOT deals with global issues including equal rights, imprisonment, the plights of migrants and refugees, climate change and the pitfalls of capitalism.
A Copenhagen-based muralist, Jacoba Niepoort addresses current social issues through a visual dissection of her own emotions, with the understanding that emotions which are most personal, are often universally felt by others.
On the other hand, the Spanish artist Jofre Oliveras utilizes a spectrum of mediums, seeking interactions and conversations which happen in our towns to aid in his research and understanding of public spaces.
An Argentinian artist, Marina Zumi is best known for her recognizable depictions of geometry and symmetry in which she emphasizes equilibrium, interconnectivity and the power of color. More recently, the artist has been exploring ideas of a contrast between brightness and shadow through site-specific light installations.
Nuno Viegas straddles the world of muralism and graffiti. Through his visually captivating work, he seeks to represent the culture.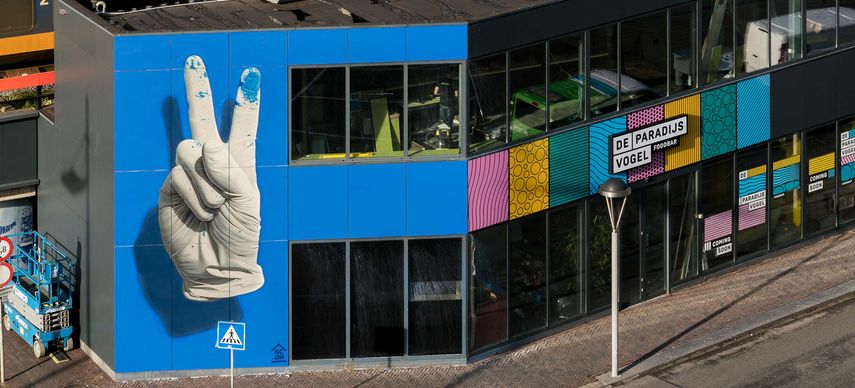 Paul Harfleet, Pejac, Sandra Chevrier, Vladimir Abikh and Martha Cooper
Influenced by his own experiences of homophobia, the British artist Paul Harfleet is best known for planting pansies at the sites of homophobic abuse. Documenting each location, he seeks to reveal the historical, cultural and personal histories of homophobia.
Exploring and portraying critical social and environmental concerns, the Barcelona-based artist Pejac creates works characterized by poetry and sensitivity. With effortless elegance, he manages to pass on clear and powerful messages.
A self-taught Canadian artist, Sandra Chevrier captivating portraits of women, often with a focus on their eyes - an obsessive and highly tuned skill which allows her to describe herself as "a gaze collector".
Coming from Yekaterinburg, Russia, artist Vladimir Abikh creates work that straddles a variety of mediums and styles. His works discuss deep-rooted topics including urbanism, social injustice, our place as humans in the age of information, and the impact of the virtual on our own reality.
Lastly, Martha Copper is celebrated for documenting the early beginnings of Urban Art. She also documented unsupervised children playing amidst the rubble and disintegrating neighborhoods of New York, reflecting a time before video games and computers.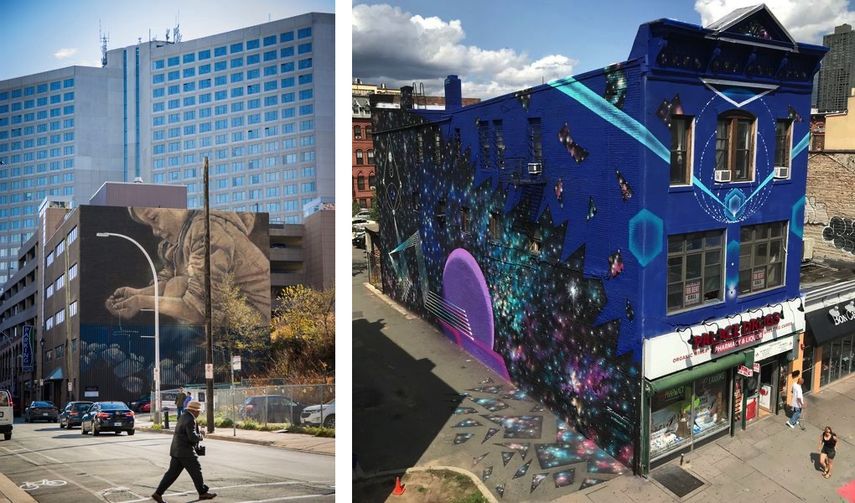 Practical Information
Nuart Aberdeen 2020, which was to take place in Aberdeen, Scotland from April 23rd until April 26th, 2020, has been postponed, with new dates to be announced at a later stage.
For more information, visit the official website of the festival.
Nuart Aberdeen 2020
Featured images: Jofre Oliveras; Icy & Sot; Biancoshock; Paul Harfleet; Pejac; Vladimir Abikh. All images courtesy of Nuart Aberdeen.