One of the world's most premier street art festivals, hosting an annual gathering of artists, academics and curators in Stavanger, Norway each September, Nuart Festival is bringing this renowned event to the city of Aberdeen in Scotland this spring. Taking place between April 14th and April 16th, Nuart Aberdeen will bring together an impressive roster of 11 international street artists to The Granite City - Julien de Casabianca, Robert Montgomery, Herakut, Fintan Magee, Add Fuel, Nipper, M-city, Isaac Cordal, Alice Pasquini, Jaune, and Martin Whatson. Developed in collaboration with Aberdeen Inspired and Aberdeen City Council, the event will provide a platform for local, national and international artists to present their work through a series of site-specific murals, installations, interventions, and temporary exhibitions. Additionally, the festival has also prepared a program of talks, presentations, film screenings, walking tours and workshops. Taking place during Aberdeen's year of "History, Heritage and Archeology", Nuart Aberdeen aims to show how Street Art can create and environment for a more imaginative use of public space, something Nuart had a focus on since its inception in 2001.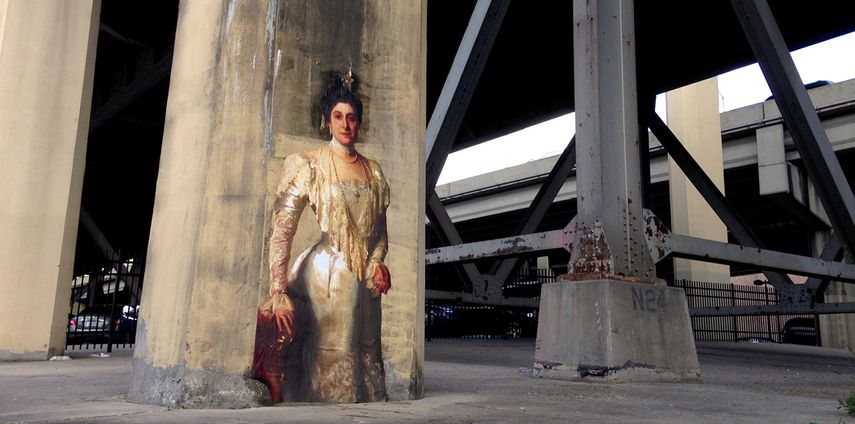 Robert Montgomery, Herakut, and Julien de Casabianca
With a theme entitled Play & The City, Nuart Aberdeen is aiming to present artists working across the spectrum of street art, rather than just being another mural festival. Leading the line-up is the Scottish-born artist and Venice Biennale participant Robert Montgomery. Often called a vandal, a street artist, a post-Situationist, and a punk artist, Robert Montgomery creates delicate visual poetry sending a powerful message to the viewers. Following a tradition of conceptual art, he uses words as a currency in his wheatpaste artworks, murals, light pieces, woodcuts, and watercolors. Merging their individual approaches influenced by graffiti and street art, the German duo Herakut will furnish an Aberdeen landmark with a large-scale mural in their inimitable style. "We better make sure to leave something nice on the awesome wall the Aberdeen team has found for us", stated the duo. Their creative process, which involves each artist improvising on top of the other, results in heavily stylized artworks that are both sensual and savage. The French artist Julien de Casabianca will bring his participatory art project Outings, embellishing the streets with characters plucked from the archives of the Aberdeen Art Gallery in collaboration with children from local schools. Merging the perceptions of canonical and street art, he aims to democratize art and question the received authority of the museum.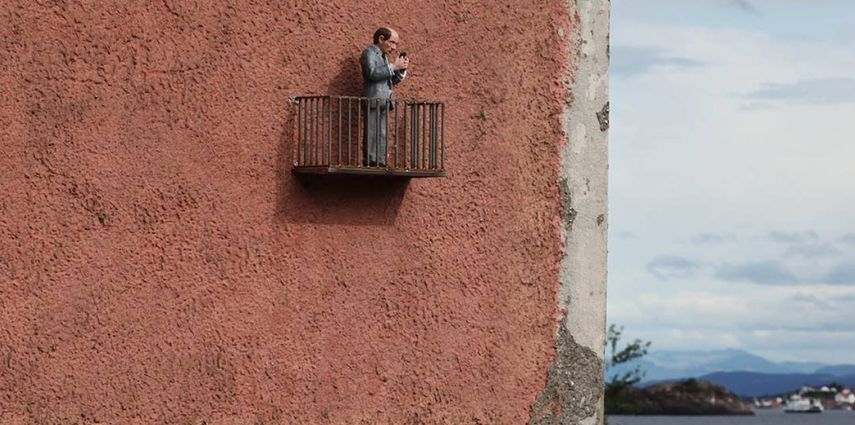 Fintan Magee, Add Fuel, Nipper, and Alice Pasquini
Considered one of the world's leading figurative street artists, Fintan Magee creates socially and environmentally engaged works, using his own personal experiences to describe global world issues. Transporting the viewer beyond mundane routines and expectations into a world of unexpected beauty and chaotic balance, his paintings highlight the extraordinary nature of our everyday existence. On the other hand, the Portuguese visual artist and illustrator Add Fuel reinterprets the language of traditional tile design, in particular, the Portuguese glazed tiles. Filled with humor and mental games, his vector-based designs or stencil-based street art reveal an impressive complexity and a masterful attention to detail. A highly versatile artist from Bergen, Nipper will be bringing his Mission Directives project to the city – a project focused on social ideals of sharing, creativity and citizen-led communication in public spaces, created in collaboration with many international artists. Questioning the privileges regarding the construction of meaning, his work creates space for important debates about social significance. A multimedia artist from Rome, Alice Pasquini explores the brighter side of human relationships in her street art works. Encompasses murals, paintings, and illustrations, her work tells stories about various acts of kindness and love, but also revolves around the topics of femininity and independent women.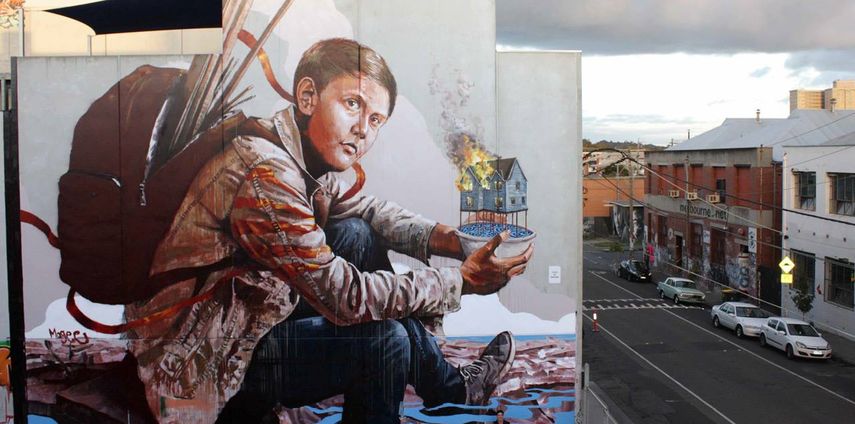 M-city, Isaac Cordal, Jaune, and Martin Whatson
An artist, traveler and amateur architect, M-City is an author of post-industrial murals with a geometric network of industrial elements. Piecing together hundreds of carefully cut stencil to create a coherent imagined cityscape, he animates urban spaces with stories in which the main subject is the metropolis and its infinite evolutions. A Spanish artist famous for his miniature sculptures in public spaces, Isaac Cordal embodies the spirit of guerilla street art. His works capture the absurdity of human existence through the simple act of miniaturization and site-specific placement. A stencil artist from Belgium, Jaune has developed his recognizable concept of the little garbage men through his murals and installations. Focusing on the paradox between the visible and the invisible, he made garbage men protagonists in his humorous works, elevating these unsung heroes of our everyday lives to the role of mischief-makers in chief. Lastly, Norwegian artist Martin Whatson combines graffiti and street art to create his distinctive and hugely popular visual style. His works are characterized by gray monochromatic images done with stencils and decorated with graffiti of vibrant colors.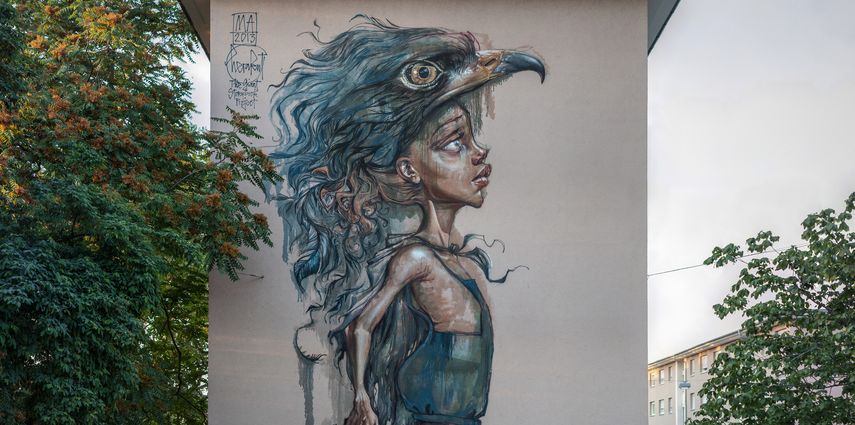 Street Art Festival Nuart Aberdeen 2017
A festival of impressive scale and depth, Nuart Aberdeen will attract some of the world's most exciting and thought-provoking artists to the city along with giving local artists a chance to showcase their work on a larger scale. "Nuart is an ambitious project and we are sure it will be embraced by the north-east public. We want to encourage community engagement, make art accessible to all and create talking points in the city, as well as, of course, brightening up neglected spaces in the city centre", stated Adrian Watson, chief executive of Aberdeen Inspired. Nuart Aberdeen will take place in the city of Aberdeen in Scotland from April 14th to April 16th, 2017.
Nuart Aberdeen Promo Video, April 2017
Featured image: Robert Montgomery - People You Love. All images courtesy of Nuart Aberdeen.