The 15th edition of the Nuart festival in Stavanger officially opened on September 3, with an opening of a group show Outsiders In at Skur 2 space in Stavanger harbor (do not forget to check out our first Nuart festival 2015 report). Supported by friends, festival participants and art lovers from the region and abroad, the event marked the "Grand Opening" of this year's festival. Featuring large collection of Nuart artists, from the past, present and future editions, along with works by some of the major names in the urban and street art, the exhibition was a great warm up for what is planned for the next couple of days.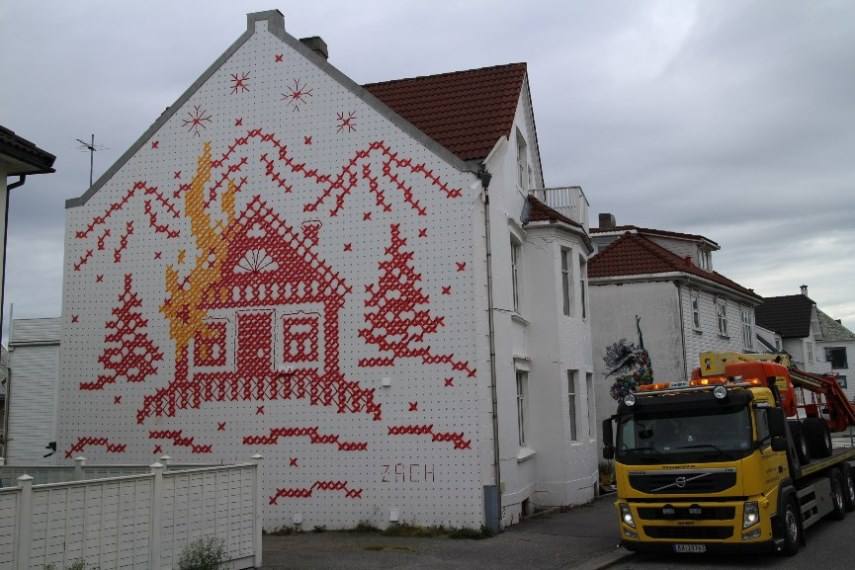 Nuart Festival 2015 – Ernest Zacharevic, Martin Watson and Sandra Chevrier
Nuart veteran Ernest Zacharevic simultaneously worked on two different pieces that are recently finished. The first one is an emotive mural showing children book characters Johanna and Broremann, separated by the tall barb wired door right next to their bronze statue where they're holding hands. The second one is inspired with the cold climate of Norway and their tradition of wooden houses and is showing a cross stitched image of a house on fire. Right next to that piece Norwegian stencil artist, Martin Whatson did a large version of his familiar image of a ballerina dancing while wearing a dress made of graffiti tags and throw ups. This year Martin introduced some effective collaboration with Canadian painter Sandra Chevrier, and as a special guest of the festival, she painted her first ever mural for Nuart's newest project, The Aftenblad Wall in Stavanger. The idea of this project which was created in collaboration with the local newspaper is to commission a new mural every three months and keep the spirit of the festival alive through the year.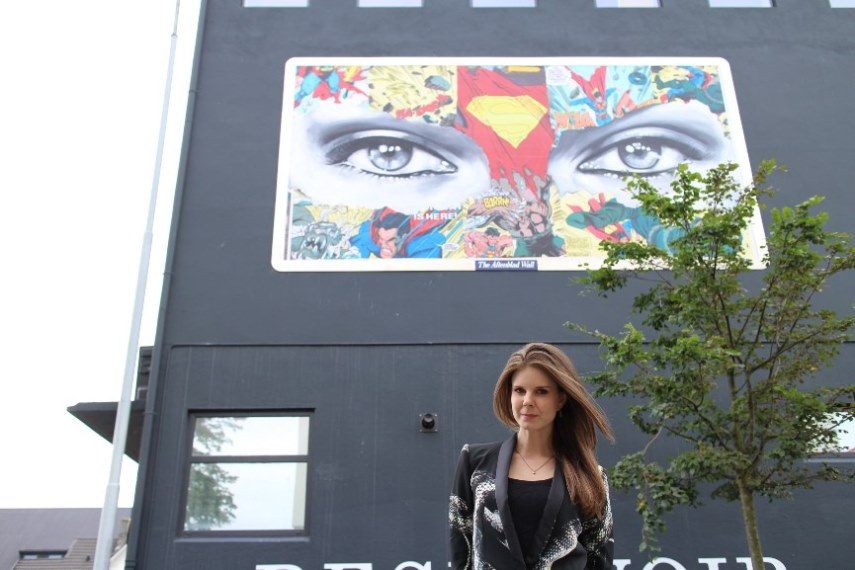 The Official Opening of the World's Biggest Mural
Friday, September 5, was reserved for the official opening of the world's biggest mural painted by Ella & Pitr and their army of volunteers at Block Berge Bygg's facility in Klepp. The opening included helicopter view of the mural which looks truly impressive once seen within unique Norwegian landscape. In the meantime, the French art duo continued working on more pieces in town, and finished a new piece showing a lonely old man cramped inside a house with a plunger. Being extremely creative and prolific Ella and Pitr extended their wall piece onto a neighboring house and some signs and add panels around it.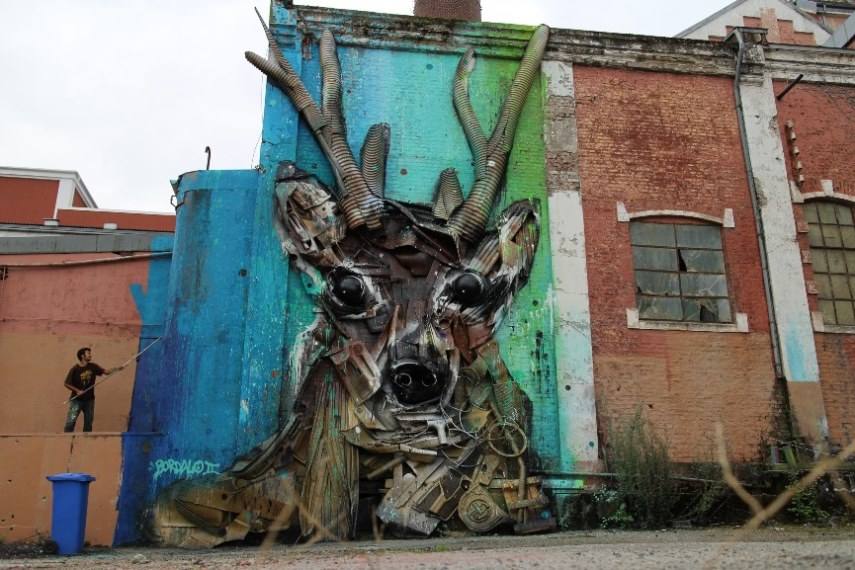 Isaac Cordal and Bordalo II
Spanish artist Isaac Cordal spent his time in Stavanger roaming the city and placing his small businessmen on various places. Armed with a box of tools and great concept he told us he placed over 50 of those miserable little people on facades, corners, light poles, etc. Finally, one of the most anticipated artists of this year's edition, Portuguese Bordalo II, also finished his outdoor piece on the outside facade of Tou scene. Using car parts, old bicycles, pipes, screens and other rubbish, he created an impressive portrait of a deer, continuing his series of Big Trash Animals.
If you want to be informed about amazing street art from Nuart 2015, sign up for My Widewalls for free!
Featured Images:
Ernest Zacharevic
Sandra Chevrier
Outsidersin
Ella and Pitr