We're less than 2 weeks away from the start of the newest edition of legendary Nuart festival in Stavanger, Norway. This year marks the big 15th anniversary of one of the first and biggest festivals of its kind in the world. While similar festivals have been sprouting around the globe in the recent years, it's all thanks to pioneer projects such as Nuart which paved the way for street art to enter mainstream public. What started off as a collateral event to Newmusic festival, is these days an independent event that put Stavanger on the maps for other things than being a quiet industrial harbor.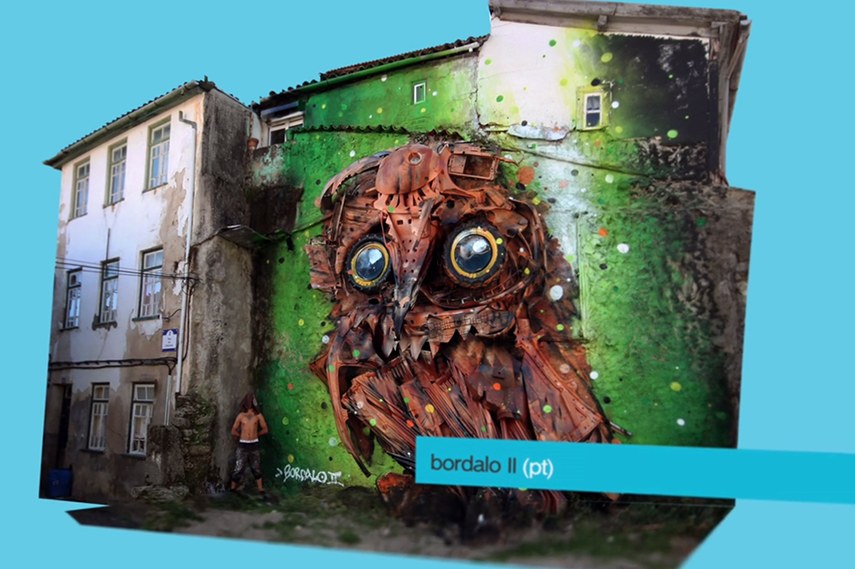 Exhibitions, Debates, Education Program
As every year, between 1st and 5th of September the Nuart festival will bring renowned street and urban artists and performers from around the globe, to create new murals, installations and interventions around the city. Among others, it will include a world record attempt for the world's biggest mural which is hoped to complete in the following weeks. Also, Tou Scene centre for contemporary arts, a former 19th century brewery, will host the festival's indoor exhibition, while the festival's academic and industry debates, artist presentations and film screenings will take place at Scandic Stavanger City hotel from Thursday 3 – Saturday 5 September. This annual symposium will include professionals from Juxtapoz, Brooklyn Street Art, Financial Times, Stavanger Kunsthall, etc, talking about the culture's roots and discussing its place within the wider contemporary arts canon.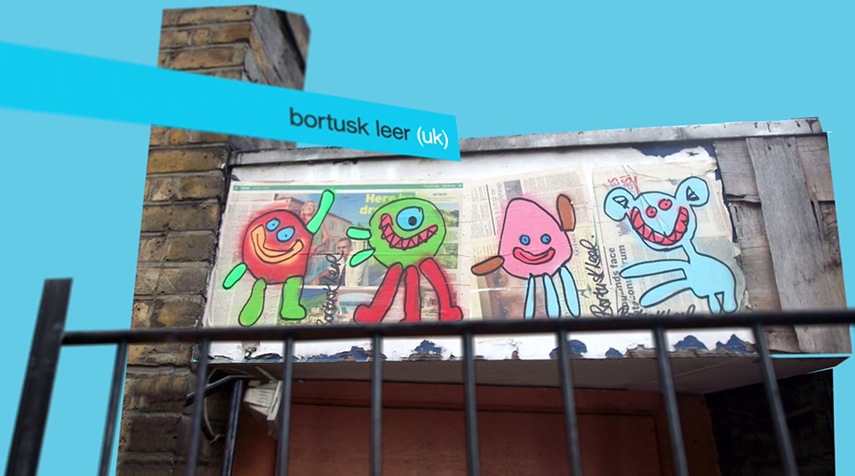 Situationism
Focused around the concept of Situationism, this year's Nuart will be exploring the connection between DIY or punk culture and street art, researching its roots and its evolution, and find connection between activism or other forms of creativity on the streets and street art as it's recognized today. With this in mind Nuart's education program, the largest street art education programme in the world, will visit 92 schools in the region to teach children how to make their own work using stencils and paste-ups.
Artist Line-up
The main part of the festival, the creation of murals/installations/interventions, will be including some of the most recognized names in the movement. Putting efforts to cover the diversity of styles, techniques, subjects and origins of the work, the lineup includes everything from graffiti legends, photographers, sculptors, conceptual artists, classic painters, etc:
Jamie Reid, Martha Cooper
Jamie Reid is an English icon known primarily for the deployment of Situationist strategies in his iconic work for the Sex Pistols and Suburban Press. Through his work, he responds to the ever-increasing attacks on our civil liberties and shared common spaces with passionate anger and savage humour.
Martha Cooper is an American photojournalist best known for documenting the New York graffiti scene of the 70s and 80s. With fellow graffiti photographer Henry Chalfant, Cooper published a book of photographs in 1984 called Subway Art, which is considered the bible of graffiti writers around the globe.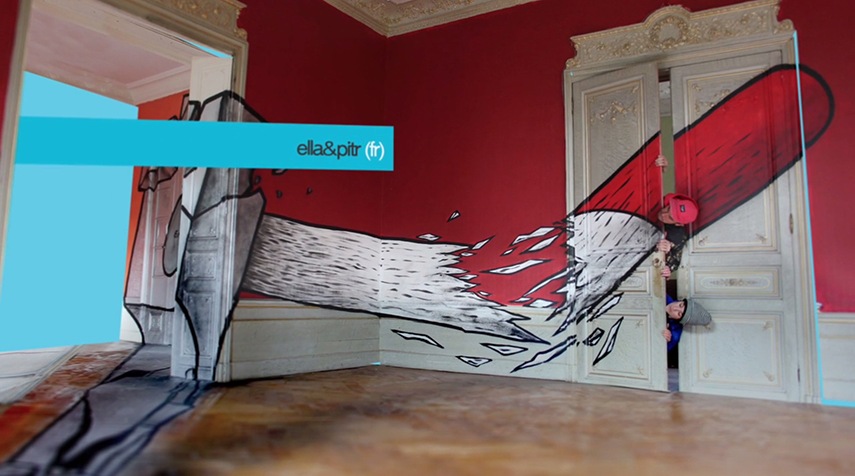 Bordalo II, Ella & Pitr, Ernest Zacharevic
Bordalo II is a Portuguese artist who is creating large-scale sculptures from discarded and recycled materials. By portraying animals using very same materials that are responsible for the destruction of their habitats, he is raising questions about the waste disposal and pollution.
Ella & Pitr are French artist couple whose massive playful murals brought them international recognition and popularity. Sprawled across rooftops, runways, shipping containers, fields, etc, they are primarily focused on 'fun' aspect of their work, rather than intellectualism.
Ernest Zacharevic is a Lithuanian-born artist now living and working in Penang Malaysia. With a formal education in fine arts, he is describing himself as a "a fine artist who prefers to work on the street", and is easily moving between oil painting, installation, sculpture, illustration and stencils when creating his playful, emotive pieces.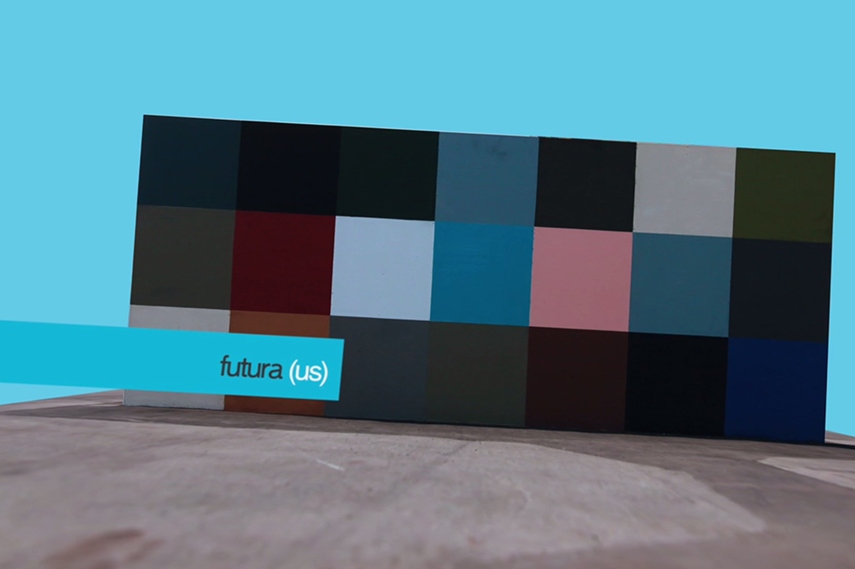 Pejac, Harmen de Hoop, Futura
Pejac is a Spanish artist with formal education in fine arts. Triggered by the elitist attitudes of his teachers, he started painting in the streets in 2000 and since then has become well known for his minimalist style that includes elements of fantasy and surrealism, often incorporating architectural or similar elements into his work.
Harmen De Hoop is a Dutch conceptual artist that creates illegal interventions and performances at site-specific public locations. Through his work, he is exposing the tension between authority's idea of the space purpose and the ways citizens could or are using it.
Futura is a New York-based graffiti legend that technically and aesthetically pioneered abstract graffiti back in the 80s. Through his work, he connected graffiti with the music industry (painting live during The Clash shows), as well as fine arts (showing alongside Haring, Basquiat, Hambleton, Scharf).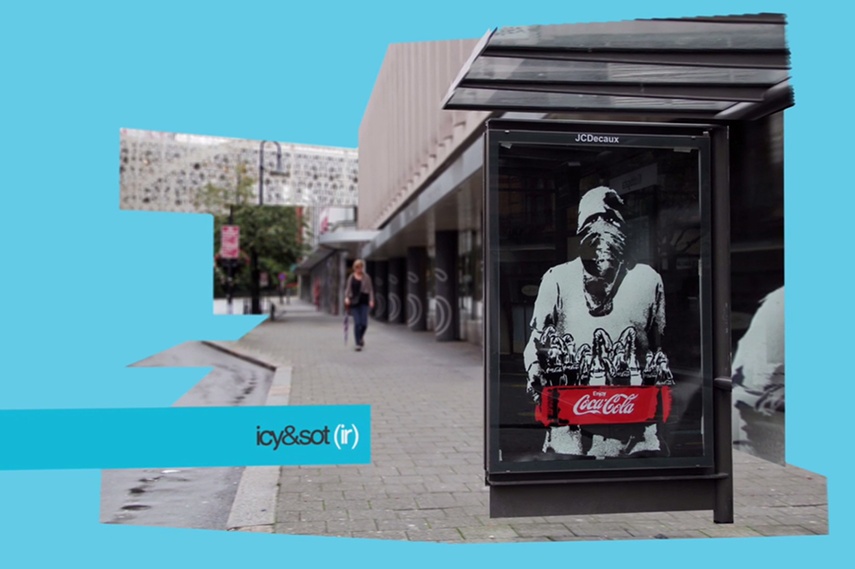 Bortusk Leer, Dolk, Icy & Sot
Bortusk Leer, Amsterdam-based UK-born artist is creating happy, childish, neon bright artwork with a sole purpose to brighten up viewers' day. His philosophy is epitomized by his slogan: Cheer Up You Bastards.
Dolk is a Norwegian stencil artist who entered the scene after Banksy's visit to his home town of Bergen and quickly built a name through his work. Recognized by the man himself, his work has been supported through and shown at Pictures on Walls, Santa's Ghetto and Cans festival.
Icy & Sot are Iranian artists now based in NY, whose work is focused on showing a different image of their homeland than the one that is usually presented. Through their work, these skateboarding brothers are touching the subjects of war, peace, human rights, etc.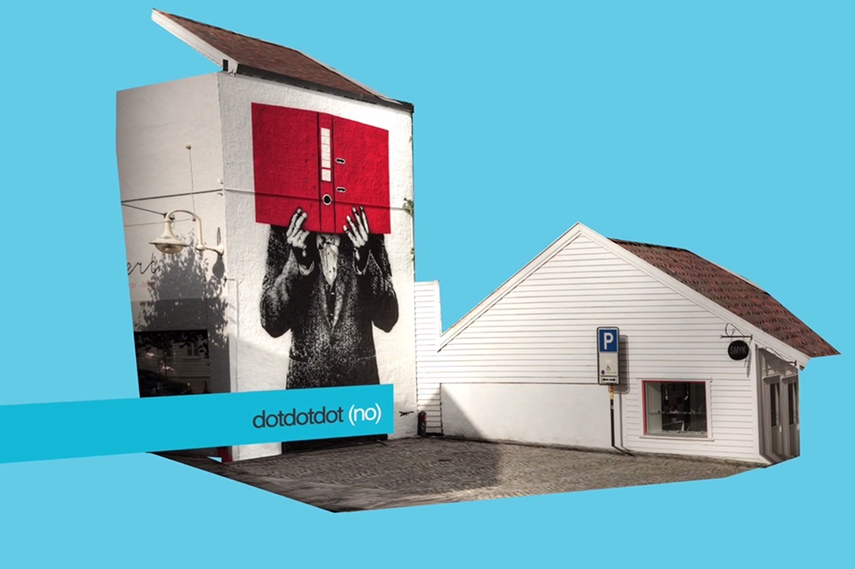 DotDotDot, Isaac Cordal, Martin Whatson
DotDotDot is another Norwegian stencil artist who's been creating more conceptual and figurative work since 2007 when he switched to stencils after a decade of active graffiti career. Same as Dolk or Banksy, he prefers to stay anonymous and let his work speak for itself.
Isaac Cordal is a Spanish artist who is capturing the absurdity of human existence by placing miniature cement sculptures in unusual and unlikely places. Truly embodying the concept of guerilla art his characters are slowly transforming our urban environment into their own.
Martin Whatson is a Norwegian artist who switched from graffiti to stenciling about a decade ago. Searching for beauty in what is commonly seen as ugly, out of style or simply abandoned, he is often creating unity or conflict between materials, backgrounds, motives and human intervention.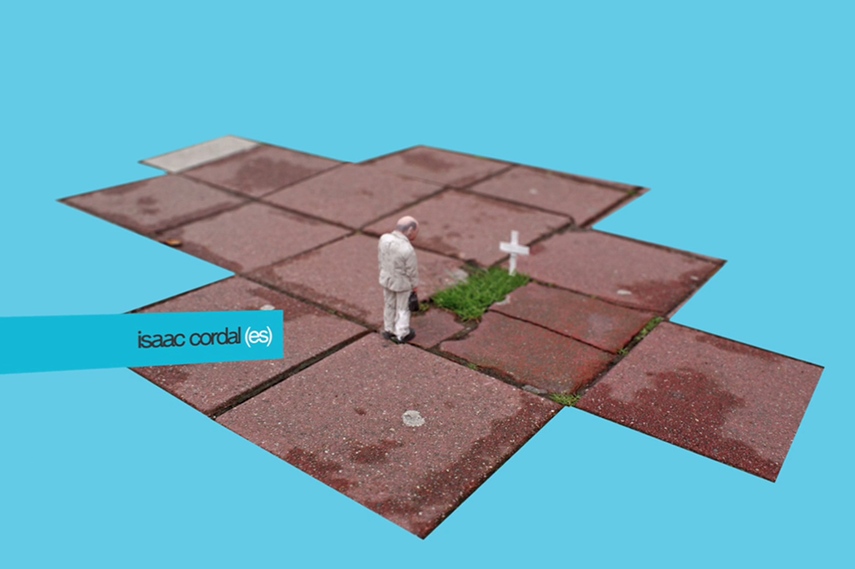 The Outings Project, Pixel Pancho
The Outings Project is a global project, initiated by the French visual artist and filmmaker Julien de Casabianca. The idea of the project is to merge the perceptions of canonical and street art by placing portraits of characters plucked from classical paintings into neglected public spaces.
Pixel Pancho is an Italian artist who is using his formal fine art painting skills to create public works that represent a forgotten world in which his mechanized characters are decaying. His unmistakable steampunk style includes physical and gestural references that humanize these robot-like characters.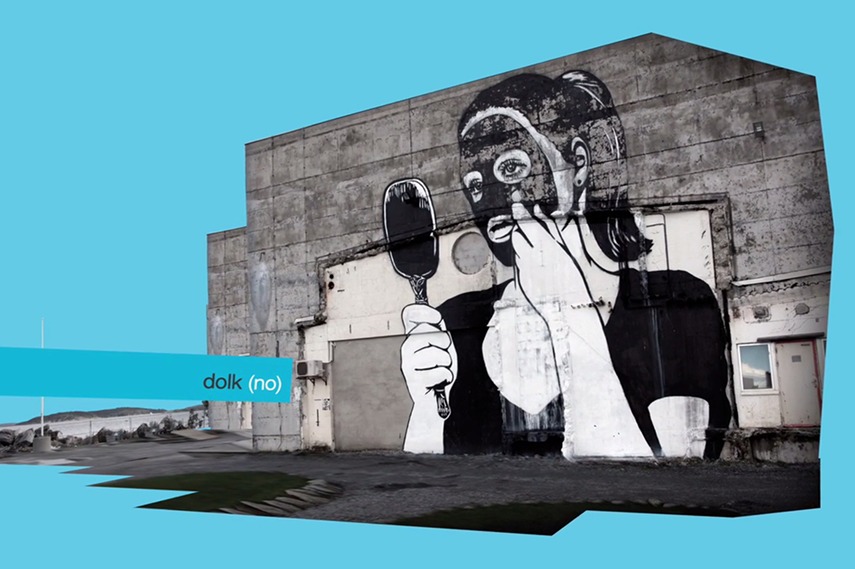 Nuart Festival 2015 – When and Where?
The fifteenth edition of Nuart festival will take place on Beerhalls, Tou Scene. Kvitsøygate 25 Stavanger Norway on the first weekend of September. The opening will be held on September 5th at 7pm with the exhibition period from September 6th to October 11th, 2015.
Sign up for My Widewalls for FREE and stay up-to-date with all major festivals around the globe!
All images courtesy of Nuart