An international contemporary Street and Urban Art festival held annually in Stavanger, Norway, Nuart is widely considered the world's leading celebration of Street Art among its peers. Taking place this September, the 17th edition of Nuart Festival will once again provide an internationally relevant, challenging and dynamic environment for artists, students, gallery goers and public alike, reflecting the culture as well as participating in helping define it. Providing an annual platform for artists who work outside of the traditional art establishment, the festival each year invites national and international street artists to leave their mark on Stavanger's walls, both indoor and out. This year, one of Europe's most dynamic and constantly evolving public art event will welcome 12 artists coming from 10 countries spanning 4 continents. Site-specific murals, installations, interventions, and temporary exhibitions will be supplemented by Nuart Plus - the festival's satellite program of academic and industry debates, artist presentations, film screenings, workshops, guided tours and more. Once again, Nuart will stimulate debate by challenging entrenched notions of what art is, and more importantly, what it can be.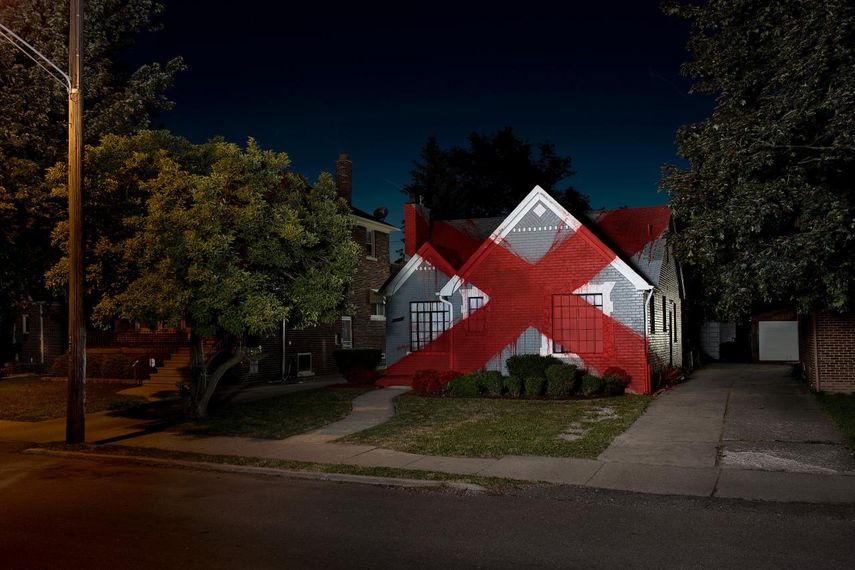 The Line-Up
The 17th edition of Nuart Festival will welcome the following artists: Ampparito from Spain, Bahia Shehab from Egypt, Carrie Reichardt from the United Kingdom, Derek Mawudoku from the United Kingdom, Ian Strange from Austria, John Fekner from the United states, Know Hope from Israel, ±maismenos± from Portugal, Igor Ponosov from Russia, Ricky Lee Gordon from South Africa, Slava Ptrk from Russia, and Vermibus from Germany. All of these artists are operating outside of the traditional art establishment. A young Spanish artist, Ampparito creates conceptual murals that subvert objects, meanings and realities to generate new experiences or situations. His though-provoking pieces provide metaphors and allegories for the human condition and mechanism of societal behaviour. The political work of Bahia Shehab was instrumental in the Egyptian uprising in 2011. The documentary Nefertiti's Daughters, which focuses on Shehab's street artwork during the uprising, will receive a Scandinvavian Premiere at this year's Nuart Festival. The UK artist Carrie Reichardt creates work that blurs the boundaries between craft and activism. A self-titled "craftivist", she uses the techniques of muralism, mosaic and screen-printing to create intricate, highly-politicised art. Known for incredibly powerful and well-wrought body of work, Derek Mawudoku creates pieces that are wonderfully lucid and yet carry with them the vivid sense of life experienced at the very edge of social breakdown. Previously known as Kid Zoom, the multidisciplinary artist Ian Strange creates work explores architecture, space and the home, alongside broader themes of disenfranchisement within the urban environment. An artist, activist and author of several projects and publications relating to urban art, Igor Ponosov focuses on the social environment of the city and its transformation through the arts. The artist John Fekner is best-known for his series of environmentally conceptual works consisting of words, symbols, and dates spraypainted throughout the five boroughs of New York in the 1970's. His powerful messages brought awareness to areas that were in desperate need of attention, whether through demolition or repairs. The visual iconography and language of Addam Yekutieli aka Know Hope mirrors real-life situations and observations, and document the notion of a collective human struggle. Carrying parallels between political situations and emotional conditions, his work represents an attempt to perceive the political process and dialogue as an emotional mechanism, therefore making it a process that can be understood and participated in intuitively and not solely intellectually. An intervention art project by Portuguese visual artist and graphic designer Miguel Januário, ±MaisMenos± offers a critical reflection on the model of political, social and economic organisation inherent to contemporary urban societies. He has produces throught-provoking, cutting-edge work both indoors and outdoors in a variety of media. Best-known for his large-scale murals inspired by his experience in mediation and Buddhist Dharma, Ricky Lee Gordon explores the nature of non-duality and interconnectedness, with a focus on bringing to light relevant social issues. Another artist focusing on social and political statements, Slava Ptrk creates interactive projects and site-specific artworks using stencils, posters, muralism, installations and urban interventions to express his ideas. Lastly, Vermibus uses advertising space and subverts how human figures are represented in that space. His interventions become part of a broader conversation of social significance by questioning who has the power and authority to communicate messages and create meaning in our shared spaces.
Nuart Festival 2017
The Annual Theme
This year's festival is dedicated to exploring power - a theme reflected by this year's artists, many of whom lean heavily towards activism and "artivism" as much as "street art" per se. The festival will aim to question who has the power, who doesn't and how sanctioned and unsanctioned street and public art can challenge prevailing mechanisms of control. It will tackle grand historical narratives such as issues of politics, space, justice, place, beauty, history and not least "capitalism", a word we hear less and less of as it is replaced with the ideology of "culture". A community driven and responsive Street Art celebration, the festival will emphasize the potency of the movement as a catalyst for civic agency and direct participation in shaping the city we want to live in. Bringing a diverse combination of artists, activists and academics, the festival will reflect upon the fluidity of this transgressive new movement. As the Nuart founder and director Martyn Reed explains, it is "the DIY narrative embedded within street art practice that forms the bonding agent for stronger social cohesion between citizens from a multiplicity of cultures". Therefore, Street Art has the power to generate changes in politics as well as urban consciousness. Nuart Plus, the festival's annual academic symposium, will provide a platform for a resurgency in utopic thinking around both city development and public art practice, emphasizing that Street Art should stimulate debate and change in a modern society.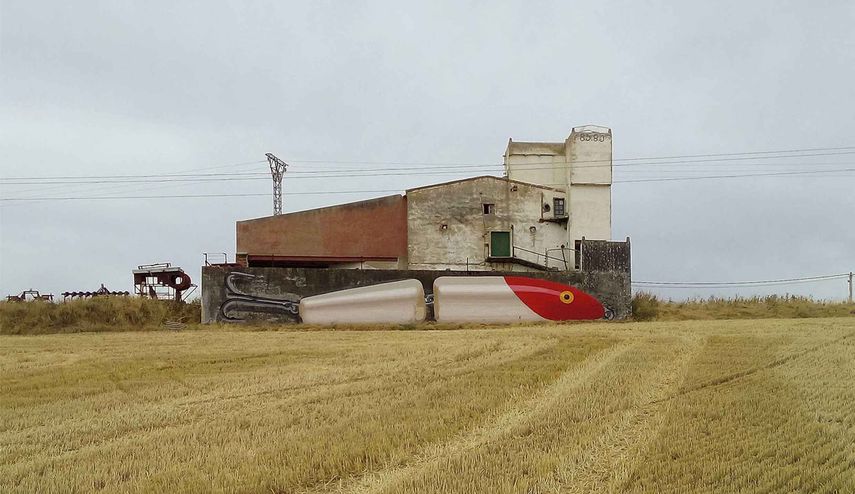 Nuart Festival 2017 - Practical Information
The Nuart Festival will take place in Stavanger from August 31st until September 3rd, 2017. The exhibition Rise Up will be on view at Tou Scene Centre for Contemporary Arts from September 3rd until October 15th, 2017. The opening reception for the exhibition will be held on Sunday, September 3rd at 7 p.m. The opening hours of the Tou Scene Centre for Contemporary Arts is from 12 to 5 p.m. on Wednesdays, Thursdays and Fridays and from 11 a.m. to 4 p.m. on Saturdays and Sundays. The price of the ticket will be 80kr (≈$10). For more information, visit the official website of the festival.
Featured image: Nuart Festival 2017. All images courtesy of Nuart Festival.