Once again Nuart Festival brought a host of international artists to the city of Stavanger, helping us make sense of the world we currently live in and how we can better navigate it. Continuing to challenge existing narratives, generate new ideas, and push the boundaries of what constitutes public and private space, the 19th edition of Nuart Festival focused on the evocative intersection of memory and the city, and the role of art on the streets in unravelling and reworking not only the city's collective memories, but also the cultures.
Nuart Festival Stavanger 2019 brought together artists 1UP, Paul Harfleet, Dr. D, Dotmaster, Edwin, Jad El Khoury, Jofre Oliveras, Julio Anaya Cabanding, OX, Nuno Viegas and Hyuro to create public artworks, responding to the theme Brand new, you're retro.
NUART 2019 - RECAP by Fifth Wall TV
Jofre Oliveras, Nuno Viegas and Hyuro
Jofre Oliveras created his first mural at Støperigata, tackling the ongoing migrant crisis and taking a direct shot at both the art establishment and the media coverage of these tragic events.
On the other hand, Nuno Viegas created a large wall on Store Skippergate depicting of a shirt mask with the king of Hearts.
Hyuro, the artist known for addressing the prevalent social and political issues, often depicting characters subordinated by patriarchal and capitalistic systems of power, created a mural at Kvitsøygata.
THE TUNNELS by Kristina and Nazaar
Julio Anaya Cabanding, Edwin, Paul Harfleet and Jad El Khoury
The Spanish artist Julio Anaya Cabanding created a trompe l'oeil painting, leaving the safe and comfortable space of a museum and placing it in Stavanger.
Edwin's piece created curiosity within the neighboring community of the festival's hub, TOU. For this piece, the artist has researched the sea level rise that Stavanger will experience within the year of 2100.
Paul Harfleet planted the well known Pansy flower at sites of homophobic abuse. Through his ongoing The Pansy Project, the artist finds the nearest source of soil to where the incident occurred and generally without civic permission plants one unmarked pansy.
In collaboration with Arte Laguna Prize, Nuart Festival invited Jad El Khoury for its first Artist Residency. The artist is best known for covering abandoned buildings with handwoven curtains.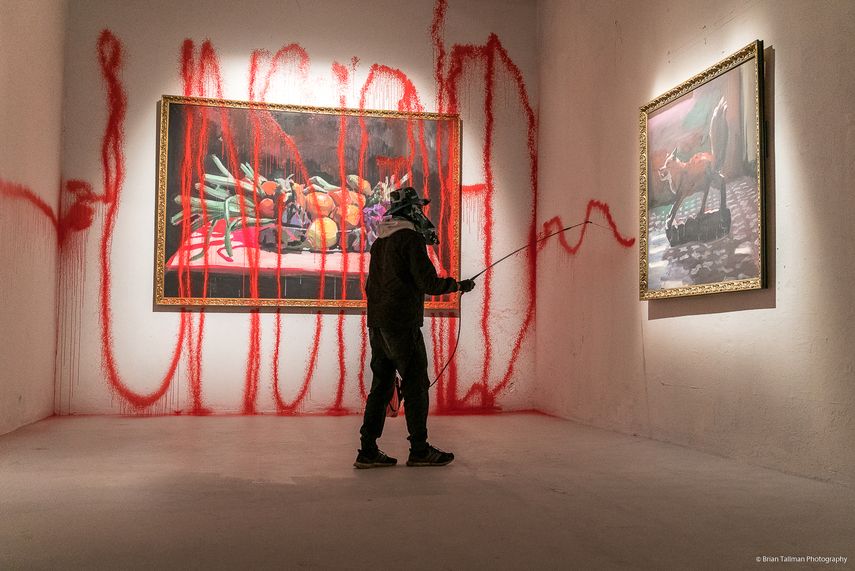 Nuart Festival 2019
Proposing that we might need to look forwards for inspiration, rather than backwards, the festival presented new takes on old forms, graffiti merging with street art, classicism with vandalism, the advertising of subvertising, gentrification, rights to the city and in the case of one artist, rights to life itself, and much more.
Once again, the festival relieved the beauty of street art in all its forms, contributing with eleven new pieces to the landscape of Stavanger.
Commenting on this year's edition of Nuart Stavanger, Founder and Curator Martyn Reed said:
This year was a very special year many reasons, we had a fresh team on both admin and production and proud to say we had an all female cast at the helm, the festival manager, head of production, lead admin, transport, education and workshops, street art tours and festival co-ordinator were all headed by woman. Which is probably why the production went so smoothly in spite of pushing everyone and everything to the limit.

To support the myriad street works and public events we were back with an indoor show at our old stomping ground Tou Scene, a space which offers up over 0.5 kilometer of wall space. The exhibition "Brand New, You're Retro" tackled topics as diverse as Paris 68 to Sea Level Rises 2100, in effect covering almost 150 years of art and activism. There was also the small matter of getting trackside to lift real train tracks and fencing from the site to install in the 1UP tunnel.

The legend that is Martha Cooper paid us her third visit, this time alongside director Selina Miles, who I suspect we'll be seeing and hearing a lot more about in the coming years.

There's far too much content to show and people to thank, we'll have a full website update shortly, in the meantime, we'll let the film do the rest.
The 2019 Map of New Murals in Stavanger, Courtesy Nuart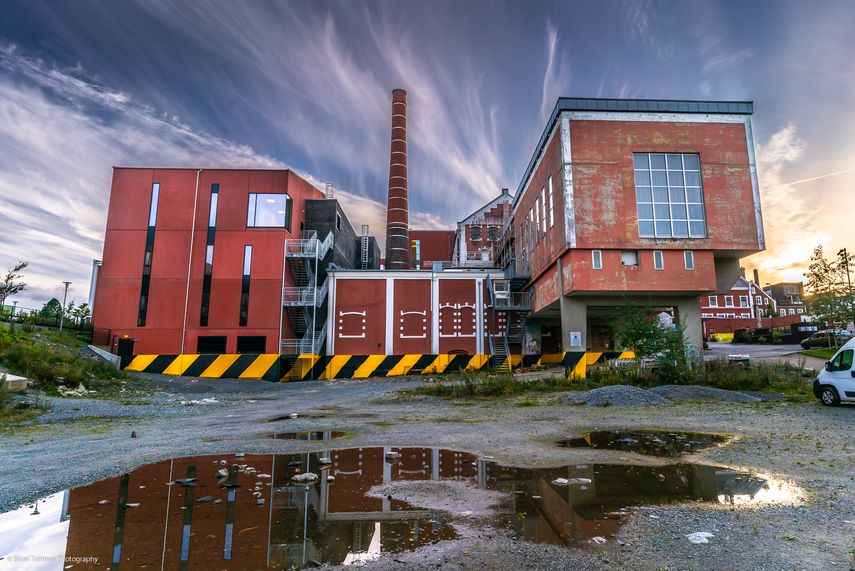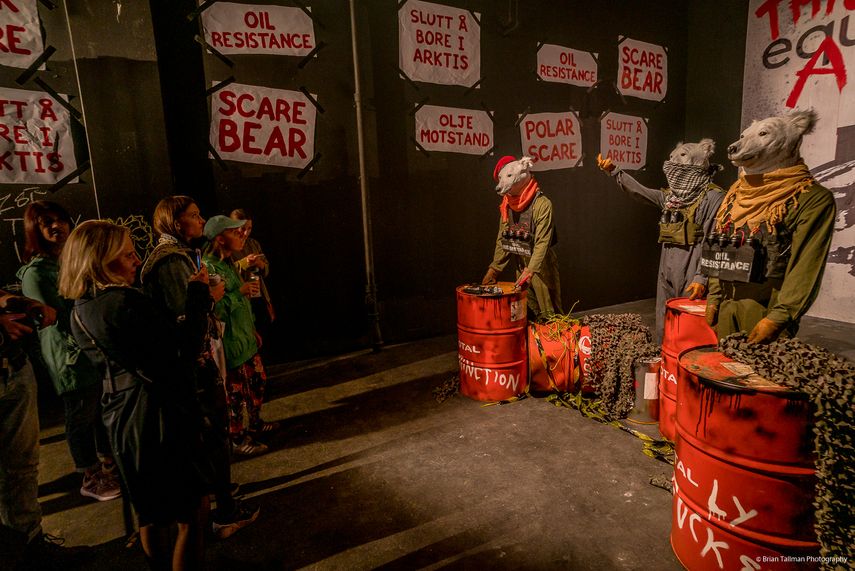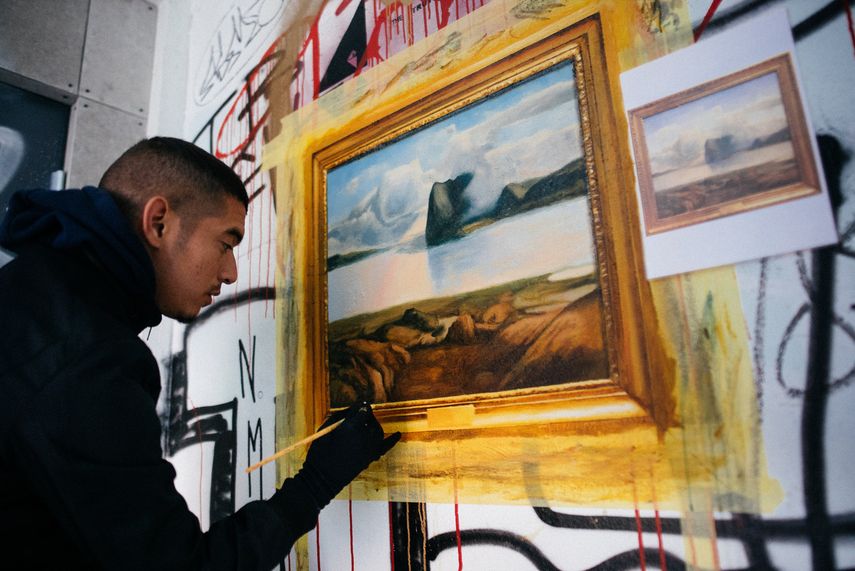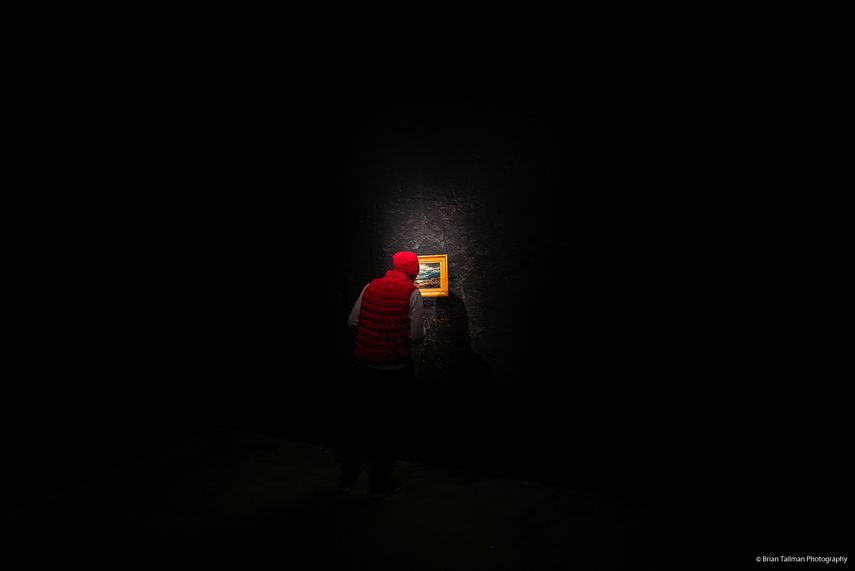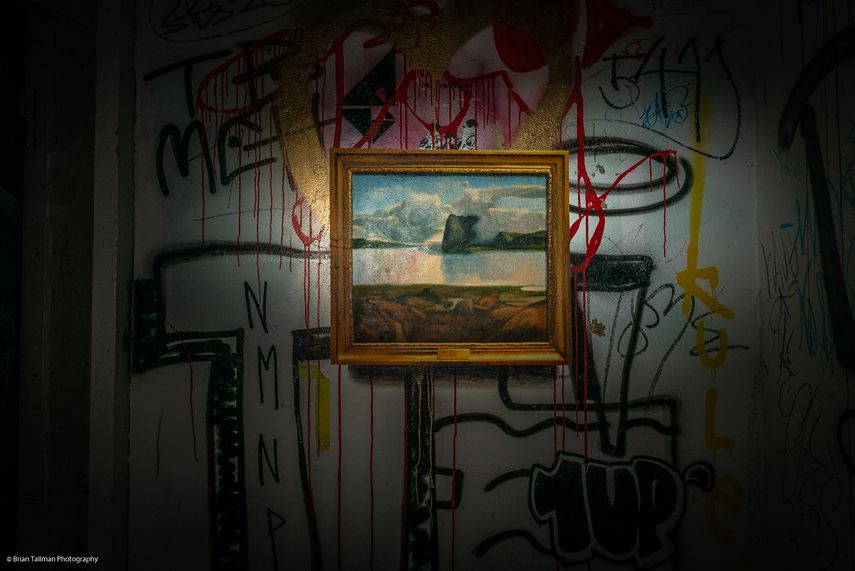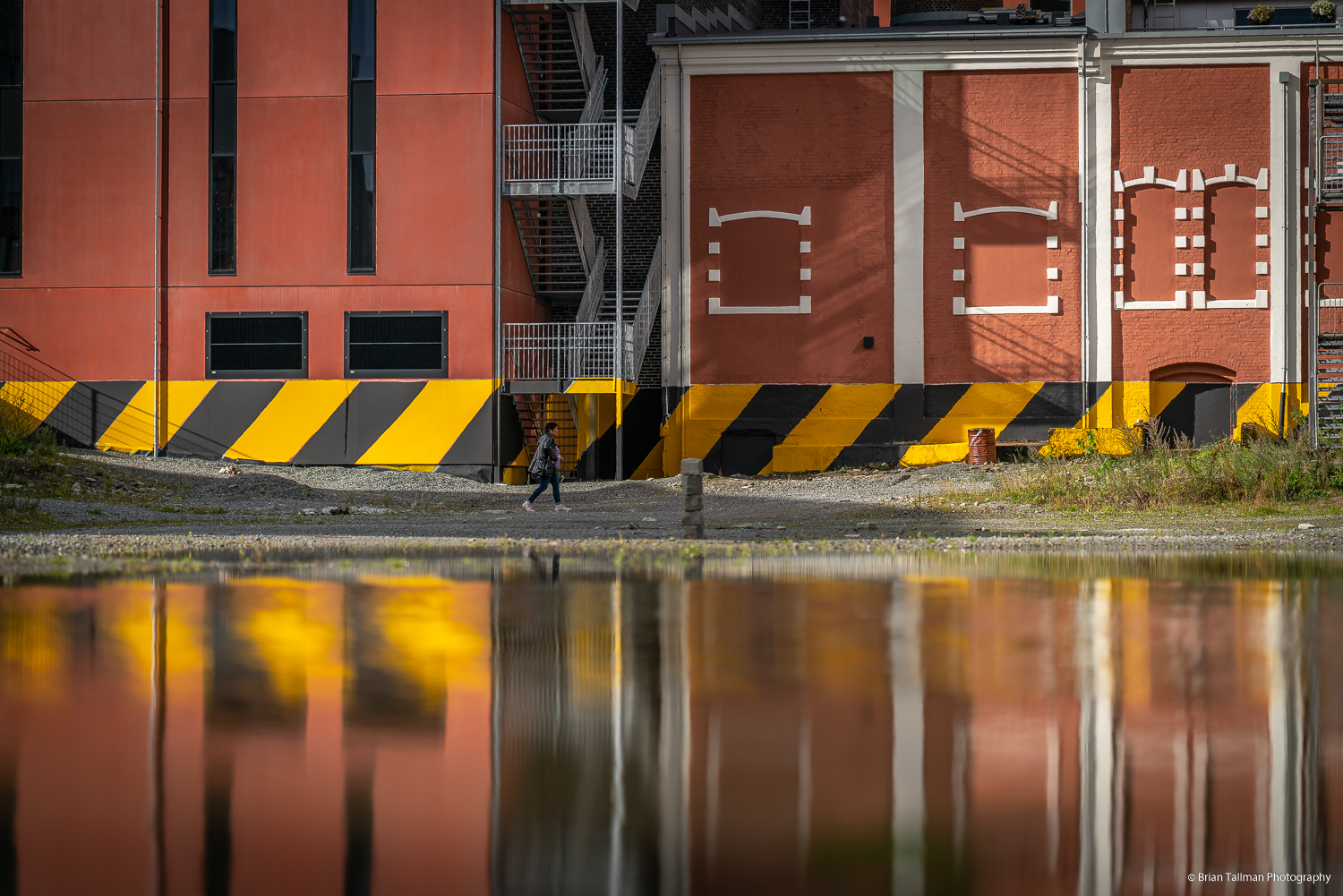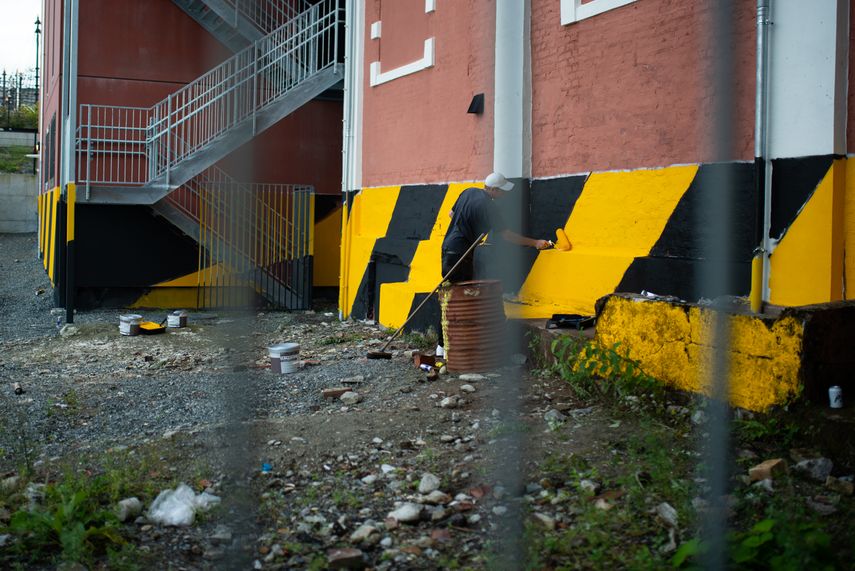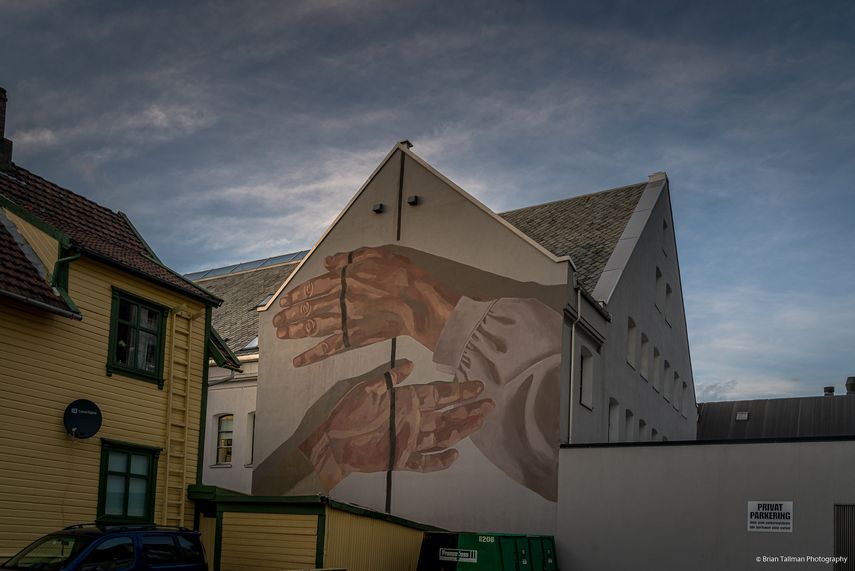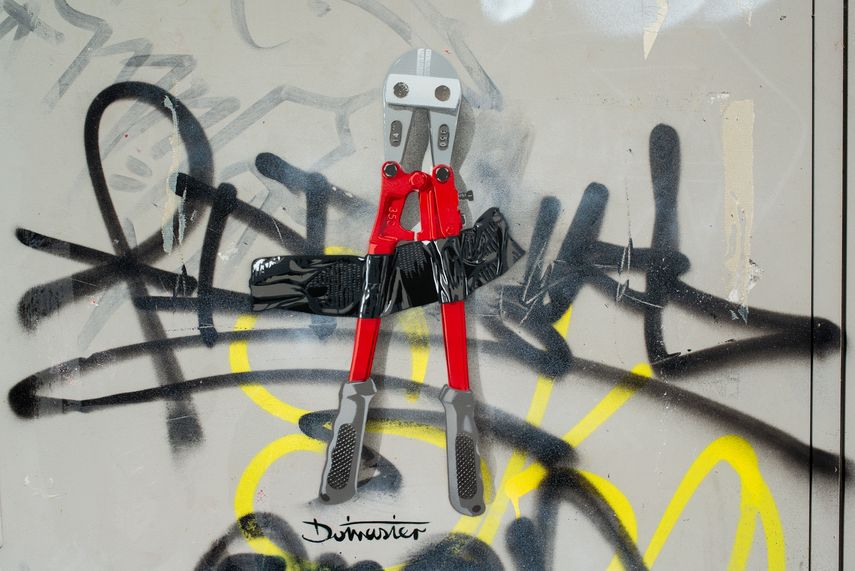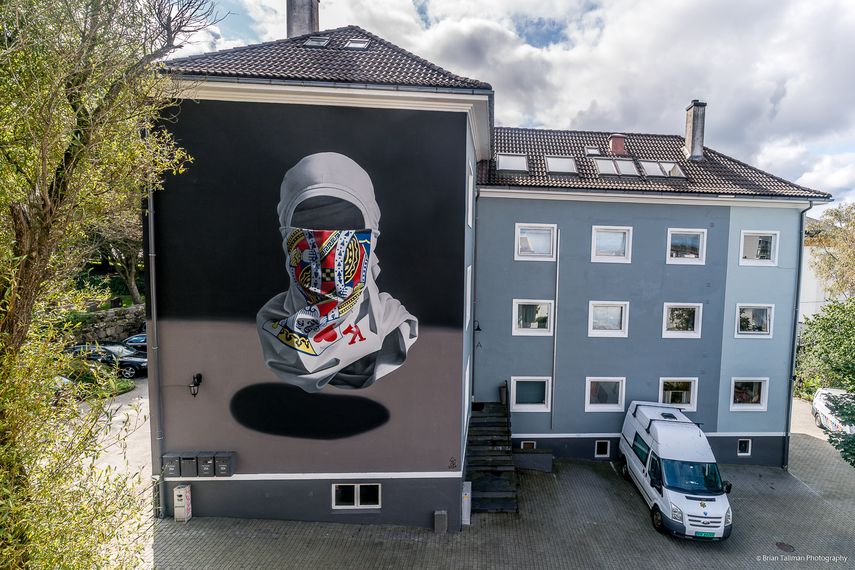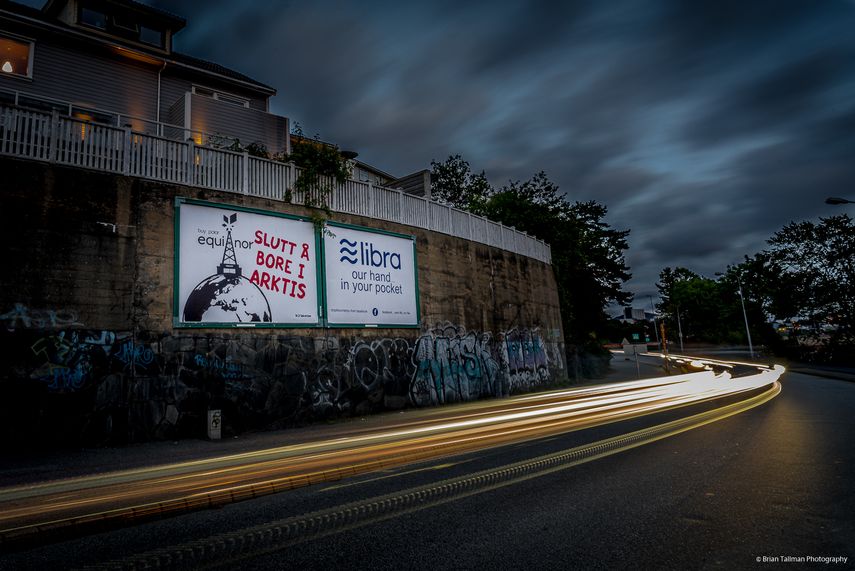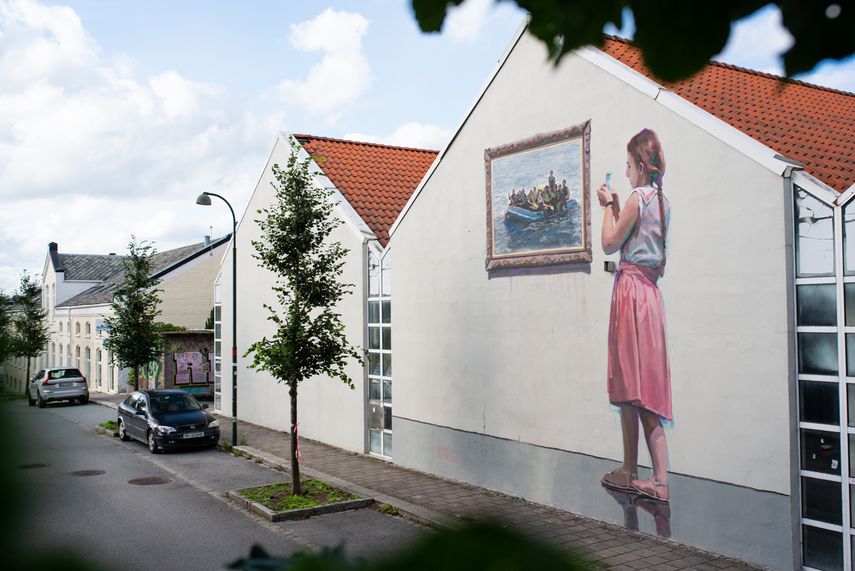 Featured images: 1up © Brian Tallman Photography, 2019; Julio, Opening © Brian Tallman Photography, 2019; Paul Harfleet © Runa Andersen, 2019OX © Runa Andersen, 2019; 1up © Runa Andersen, 2019; DRI D © Brian Tallman Photography, 2019. All images courtesy of Nuart Stavanger.