As we're slowly summing up impressions about their street art festival, which took place between September 8th and 10th in the small Norwegian town, the guys at Nuart are still keeping busy. If you hurry, you can catch Jeff Gillette's solo show entitled Dismayland Nord at the freshly re-branded gallery, and in the meantime you can also get your hands on the Nuart Utopia Box Set, an exclusive series of signed limited edition prints by the very artists who participated at the 2016 festival. By purchasing these, you will not only own high quality artwork, but you will also be supporting the festival's continued existence, as Nuart Festival is a strictly not-for-profit organisation.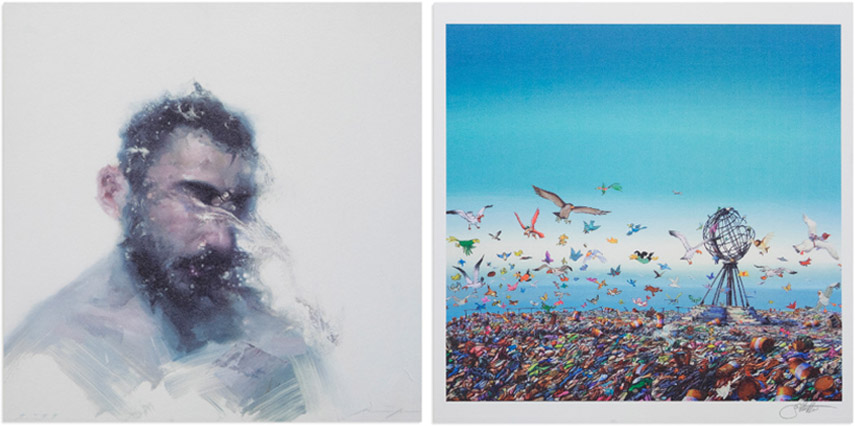 Celebrating Thomas More's Masterpiece
The Nuart Box Set pays homage to Utopia, the groundbreaking work of fiction, first published 500 years ago by the Englishman Thomas More. Depicting a fictional island society and its religious, social and political customs, the book left a deep mark in the history of literature and arts in general, with an influence that is still going strong today. The participants of Nuart Festival 2016 salute More's vision to give a name to an idea so relevant and applicable to whichever century in human history: to imagine a better world is possible is to be empowered to create it.
Nuart Gallery was established as a way to utilise the network's created through the development of Stavanger's Nuart Festival and other public art projects. Supporting national and international creative individuals in the field of street and urban art, the space exhibits a broad range of artworks of graffiti, illustration, drawing, urbanism, subculture popular culture as well, providing the creatives with a place where they can develop their practice, share their talent and engage the community in contemporary debates regarding street art and its associated movements.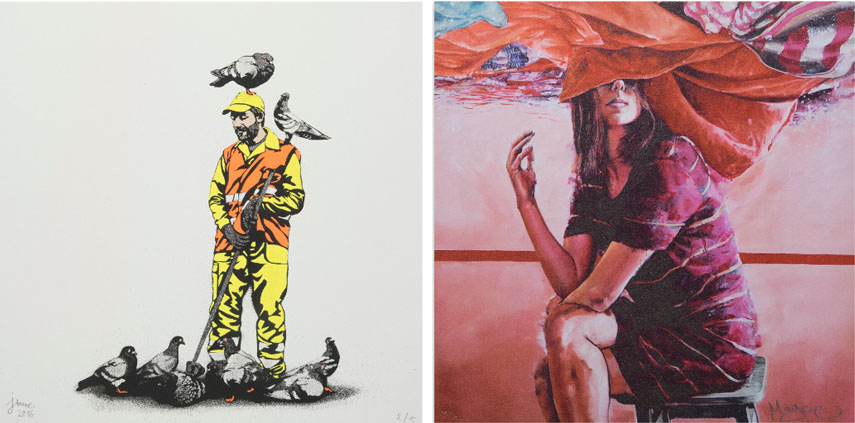 Street Art Collectibles - The Nuart Utopia Box Set
Containing exclusive, signed artworks from as many as fourteen leading names in Street and Urban art, The Nuart Utopia Box Set is surely a collector's item. Each of them offers six glicée and eight hand-pulled screen prints, one from each of the year's participants: Add Fuel (PT), Axel Void (ES), Eron (IT), EVOL (DE), Jaune (BE), Fintan Magee (AU), Henrik Uldalen (NO), Hyuro (AR), Jeff Gillette (US), KennardPhillips (UK), MTO (FR), Nipper (NO), Robert Montgomery (UK) and SpY (ES). The works are 12'' (30 x 30 cm) and the box size is 33 x 33 cm. Coming in an edition of 100, it is priced at 8500 NOK (~$1030) plus postage. To order your copy, please visit the official website.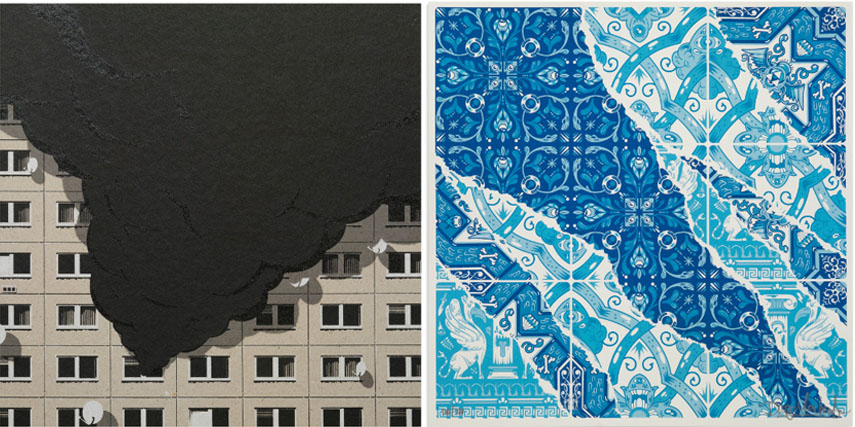 All images courtesy Nuart.