The city of Stavanger in Norway will become one big open-air gallery very soon! Nuart and Nipper, artist from Bergen, are proud to present Mission Directives – an installation of over thirty artworks Nipper has made in collaboration with eight other artists. The concept of this public exhibition is that people of Stavanger will be able to take the available artworks with them and even make their own with materials provided on the spot.
This scavenger hunt will promote the spirit of sharing, creativity and interpersonal communication among the citizens of Stavanger. Mission Directives, the scavenger in Stavanger, will raise important questions of who is the authority that regulates public communication and what messages can be conveyed in this project of public sharing in an urban environment.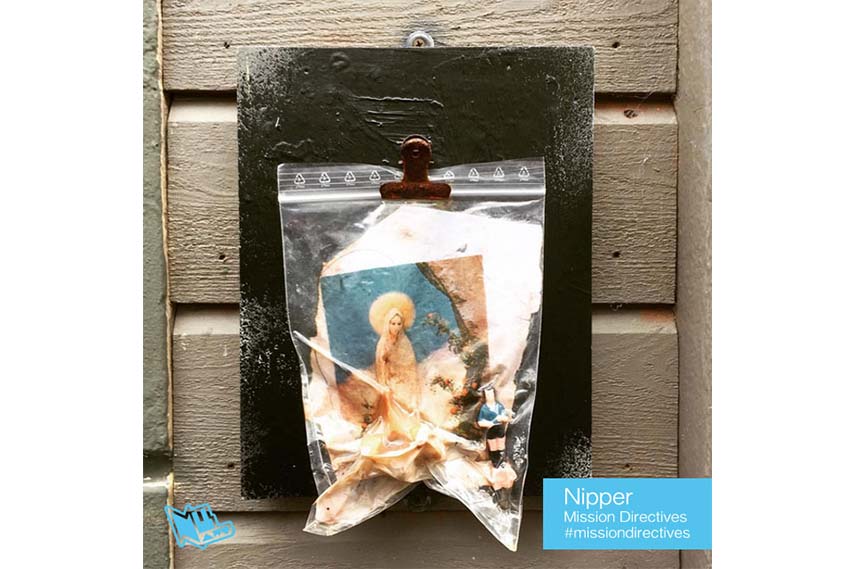 Nuart and Nipper's concept
Each of the 30+ artworks will come in three forms:
1. Gift. Finders keepers – losers weepers. It's as simple as that. If you come across one of these pieces you are entitled to keep them. Try to be a good sport though, if you already got one, let someone else have one of their own. Sharing is caring.
2. Special Order. If somewhere deep inside of you lies a performer, this is the perfect opportunity for him/her to come out and play. Special orders are gifts that contain a set of instructions that a finder is supposed to follow and perform an artistic action somewhere in public space.
3. Special Invitation. Gift a finder can take home, accompanied by new materials such as markers, spray paint, acrylic, stencils and others. The mission of Special Invitation gifts is that the finder becomes more than a spectator, he becomes an artist who creates a new Mission Directive piece with the materials provided.
Nipper is a versatile artist who has collaborated with many international artists to create this project which encourages others to take part in their own environment in a creative manner. Contributing artists are Akay from Sweden, AFK, Mania and Teg from Norway, John XC from the UK, Canemorto from Italy, NDA from the US, and Maud from Portugal.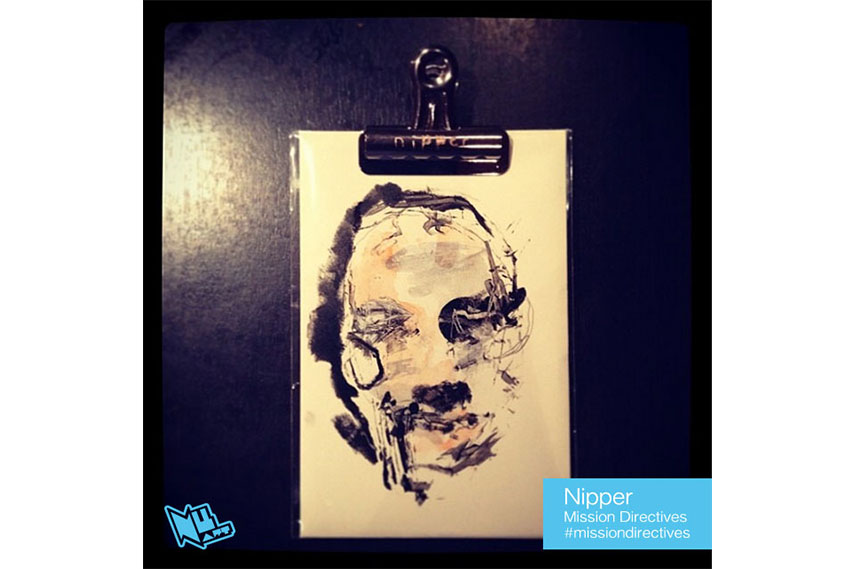 Psychogeography and Mission Directives
Psychogeography can hardly be called a new concept but somehow it has never made it to mainstream art theory. Originally developed by Lettrist International, an avant-garde movement, psychogeography has developed from the concept of flâneur, set by Charles Baudelaire. The idea of urban drifting encourages artists and spectators to explore the public area in a new way by paying closer attention to graffiti and street art, leading to an alternative sense of perception of the surrounding space. This exact theory is the basis of Mission Directives, Nuart and Nipper's project.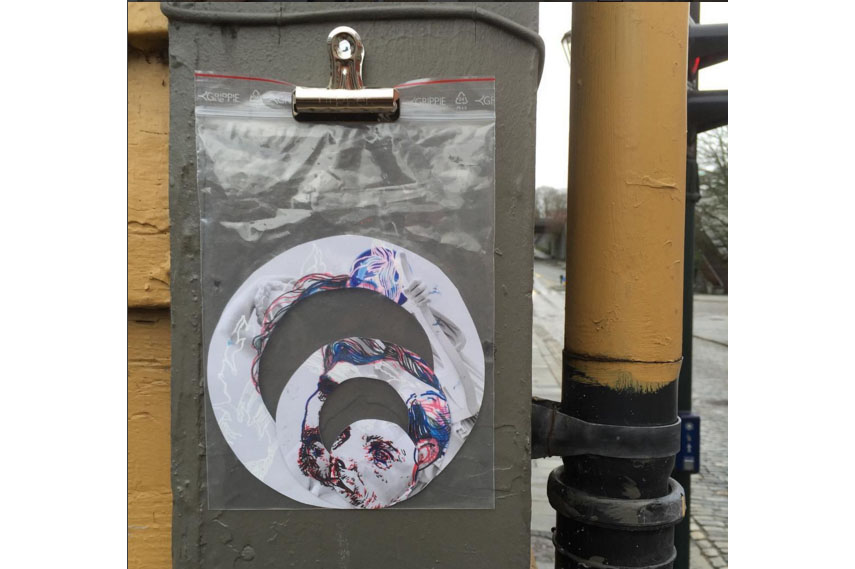 #missiondirectives
Nowadays, smartphones, tablets and social media are the main medium of independent social interactions, unburdened by the constraints of mainstream media. That is why the hashtag #missiondirectives was created to provide useful hints to the locations of Nipper's artworks. These pieces will be placed in three areas of the city, Storhaug, Stavanger city center and Pedersgata. Of course, you are more than welcome to post your findings on Instagram and use the hashtag!
All images courtesy of Nuart festival and via Nipper's Instagram.