There is absolutely no doubt that the Nuart Festival dedicated to Street and Urban art and held annually in Stavanger, Norway (and since this year in Aberdeen, Scotland as well) is one of the most important events of its kind in the world. For the past seventeen years, the festival has been growing and improving, and the latest edition seems to be the most comprehensive and interesting of them all - much thanks to the Nuart Plus Program; this is where artists, academics, media and industry experts gather to present a series of keynote speeches, presentations, panel debates, film screenings and workshops in the days leading up to the Nuart exhibition. In 2017, the program is dedicated to exploring "power" in the public sphere as the main theme of the festival - who has it, how do they wield it, what are the conduits to it and the mechanisms that control it? Is it distributed fairly and what happens when you challenge it? All in all, Nuart Plus is surely not to be missed, and here's what will await us in Stavanger this time round!
Nuart Festival 2017 - Rise Up Exhibition Promo
Day One - August 31
The first day of Nuart Plus will see three events, starting with an artist presentation by Vermibus at Kunstskolen, between 3.15pm and 4pm. This multimedia display will depict his unique brand of anti-advertising activism we all know and love. At 7pm, this year's Nuart Festival artists will all be shown in an exhibition by Nuart Gallery in Salvågergata street. Entitled Hand Luggage Only, the show will present artworks that were created so that they could fit into the hand luggage of the participants, which means they were questioned, scanned, interrogated, quarantined, stripped, bullied, fingerprinted and finally, released into the gallery. Among the participants, there will be Add Fuel, Bahia Shehab, Carrie Reichardt, John Fekner, ±maismenos±, Igor Ponosov and many more. At 9pm, at KÅKÅ on Valberget street, Evan Pricco (the editor of Juxtapoz Magazine) and Carlo McCormick (pop culture critic and independent curator) will ask the question: Can the current global monoculture of homogenized institutional contemporary art be brought back into everyday life, become life? in a panel discussion titled Fight Club: Revolution or Evolution.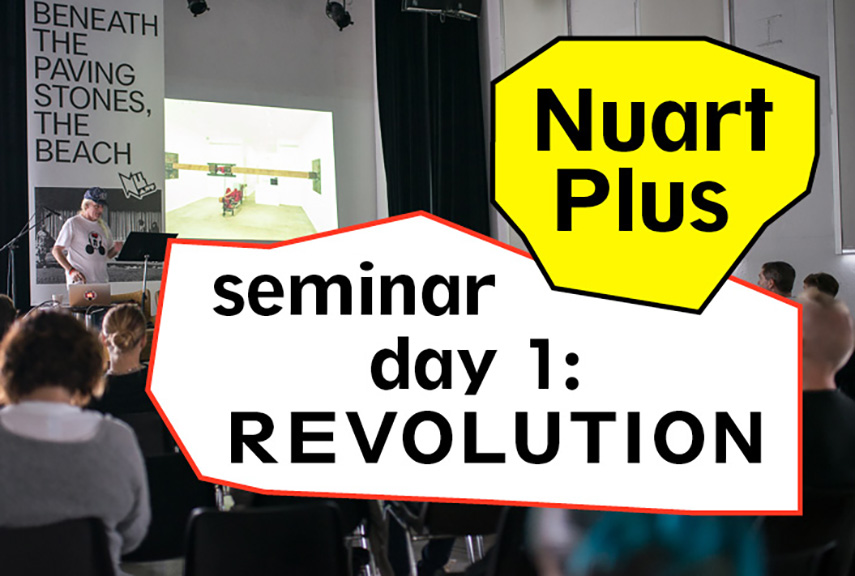 Day Two - September 1
The second day will start at 11am, with a conversation between artist Ian Strange and Arts Editor Jan Zahl, who will discuss the career and work of Strange, including his contribution to the ongoing project which involves large-scale billboards recently placed in the center of Stavanger. At midday, the public can participate in Revolution, the first part of a seminar which will explore the power of art to be a voice of socio-political uprisings. Here, we can expect guests like Pedro Soares Neves, Mikkel Bolt, and artists Carrie Reichardt, Igor Ponosov, and Bahia Shehab, who will also participate in an Q&A session. At 7pm, at SF Kino, there will be the Scandinavian Cinema premiere of the Saving Banksy documentary.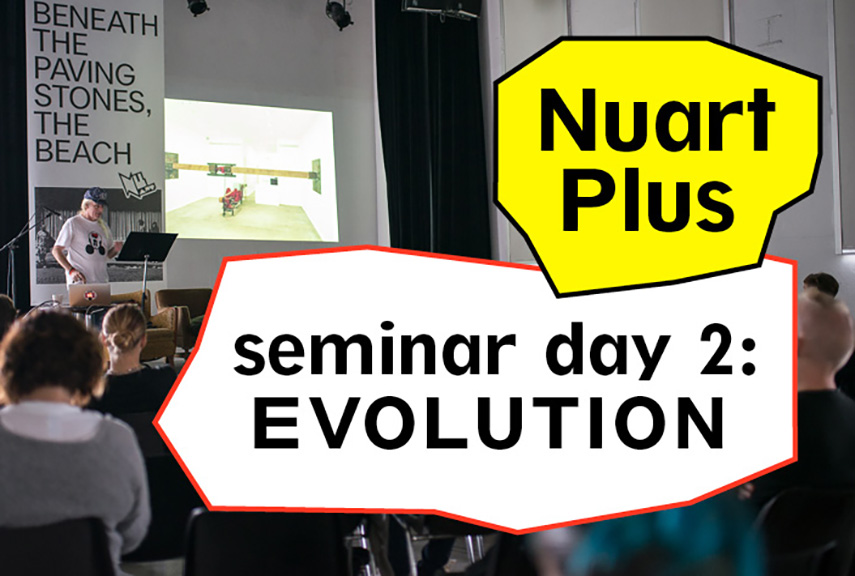 Day Three - September 2
At 11am on the third day of Nuart Plus, make sure you don't miss Brave : Nuart x Amnesty International present the case of Human Right's activist Sakris Kupila. It will present Amnesty International's Brave campaign, which calls for an end to attacks against those defending human rights. Adding his voice to the cause, Ricky Lee Gordon will create a mural of Sakris Kupila, a human rights defender from Finland, and joining them there will also be Annamaria Guttierrez, Stavanger's Head of Municipal Council for Culture and Sport. The second part of the seminar, Evolution, will take place at 12pm, again including Pedro Soares Neves and Carlo McCormick, followed by presentations and panel debates by Adrian Burnham, Pascal Feucher and Addam Yekutieli aka Know Hope. At 2.45pm, catch Creating New Cultural Heritage and 'Rights to the City', a presentation and panel debate involving Laima Nomeikaite, Javier Abarca, Emma Arnold and Susan Hansen.
Also at midday, artist Carrie Reichardt will host a two-day workshop for youths aged 16-22 at this year's Nuart Festival in Stavanger, courtesy of TRAFO youth organization. Participants receive a personal introduction to Reichardt's unique mosaic-making technique before designing, assembling and installing a public mural with the artist in Stavanger city centre.The workshop takes place on Saturday 2 September (12pm-5pm) and Sunday 3 September (11am-1pm). At 7pm, Nuart will open its much-anticipated exhibition Rise Up in Tou Scene's vast beer halls! On September 3, also at Tou Scene, the weekly Street Art Tours will commence, where Nuart guides discuss the works and artists behind them, and provide some interesting inside stories! The tours take approximately 75 minutes and are given in English.
The Nuart Festival will take place in Stavanger from August 31st until September 3rd, 2017. For more on Nuart Plus, please visit the official website.
All images courtesy Nuart Festival.