Since 2001, the beautiful Norway and its town in the South have been hosting a remarkable street art festival which rose to become one of the most respectable events in the world. Of course, we're talking about Nuart Stavanger, a concept dedicated to the promotion of graffiti, muralism and their amazing artists. Celebrating two important landmarks in history of the arts, the 2016 edition further blurs the line between art and daily life and offers its visitors an opportunity to witness today's greatest urban artists at work and experience their stunning murals. But before you head out to the North, here's a few things to know about Nuart Stavanger and its participants.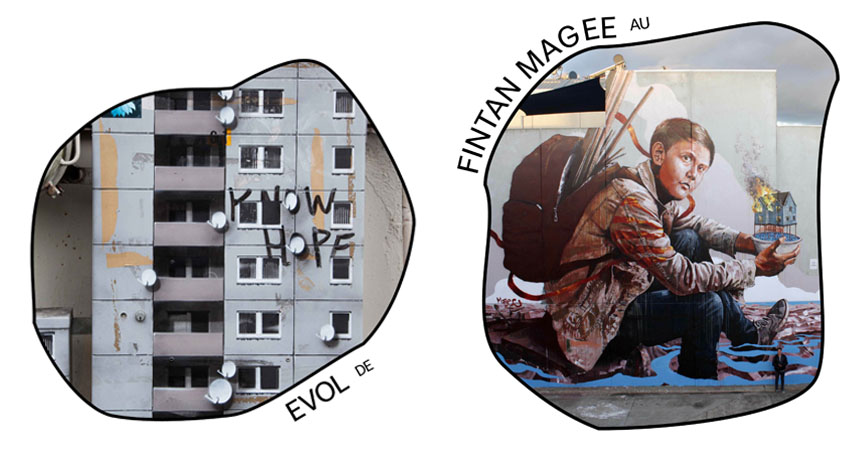 What to Expect at Nuart Stavanger
For the 16th time, Nuart Stavanger will bring together renowned names and cover the town's buildings, streets and walls with large-scale artworks ranging beautifully in style, technique and approach. In the manner of a proper exhibition, it will propose a theme which will revolve around the 500th anniversary of Thomas More's classic novel "Utopia", as well as the 100th anniversary of the groundbreaking Dada movement. Although not strictly linked to the movement, these events relate to it in a broader sense, as they too introduced brand new ideas to the world and fought towards becoming recognized forms of expressions in all their peculiarity and uniqueness. The identity of this year's festival also focuses on the concept of play, one of the main ideas of Nuart Stavanger as a whole and one of the cornerstones of Situationism, a small band of avant-garde artists and intellectuals working roughly between 1957 and 1972. The main visual elements of the festival profile, which reference collage, cut-outs, and hand-rendered typography, are a digital take on the DIY aesthetic associated with this movement..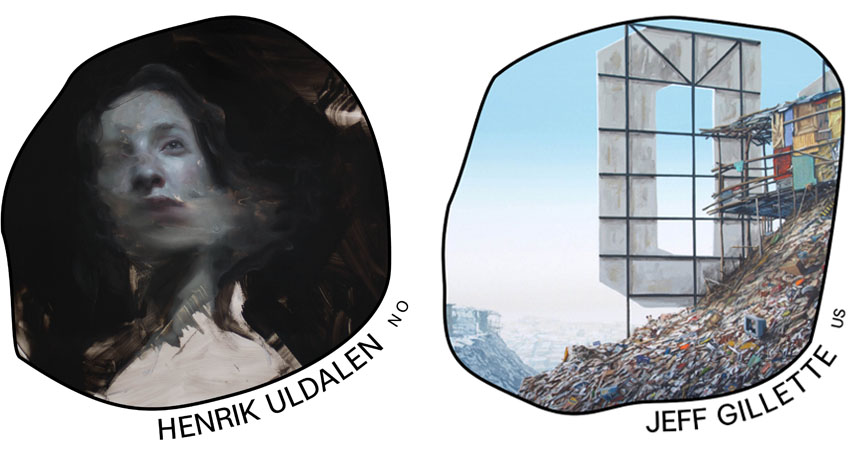 A Festival of Street Art and Inspiration
Another year, another exciting line-up of names, many of which you know and love. Among the first artists to be announced, we have Add Fuel, someone who reinterprets the language of traditional tile design and the Portuguese azulejo (glazed tiles), thus creating optical illusion effect and making the viewers think about what's underneath the surface of our world. For Nuart, Add Fuel will work with Rosemaling patterns taken from the Rogaland region. Next, there is Argentinian Hyuro, famous for her black and white, dream-like murals, paintings and drawings that address socio-political issues of the patriarchal and capitalistic system. Robert Montgomery, one of the legends in the world of street art and Situationism in the UK and beyond, explores text and public art in order to create poetic billboard pieces that have become his signature works.
One of the mascots of Nuart Stavanger, Fintan Magee is one of the leading talents of figurative art inspired by cartoons, children's books, nature and architecture. Staying in the field of the figurative, we have Henrik Uldalen, who tackles nihilism, existentialism, longing and loneliness in his dark, thought-provoking portraits. At Nuart, he will be painting his second outdoor mural, his largest to date. The Kennardphillipps duo, composed of Peter Kennard and Cat Phillips, will also be joining the festival with their rebellious art made for the outdoors, the gallery, the internet, newspapers and magazines. Inspiring political change, they promote activism and freedom of expression through pieces that see no physical or emotional limits.
Jeff Gillette, another participant, previously showed his art at Banksy's acclaimed Dismaland bemusement park, and was presented as one of the main inspirations for the projects. His Disney culture-based works are ironic and amusing, as they mix with references to popular culture and deliver pure, brilliant satire. From Spain, we have SpY, a master of communication in urban spaces through the use of unusual tools - you will remember his recent CRISIS installation in Bilbao. The participation of Belgian interventionist Jaune comes as part of a newly-formed collaboration with Belgium's Crystal Ship Festival, which inaugurated in April 2016. For Nuart, Jaune will be free to produce his humorous installations and paintings.
One of the masters of mural painting, Axel Void brilliantly mixes graffiti and urban art with classical drawing to create haunting narratives which are often site-specific and reach beyond the boundaries of their immediate surroundings. On the other hand, German artist Evol transforms electrical boxes and urban elements into miniature architectural models using complex stencils, introducing us to his own tiny worlds and realities. Artist Nipper will be delivering a special project for the festival, entitled Mission Directives, by installing temporary and interactive artworks in and around Stavanger city centers. While some pieces are free for passersby to take, others come with instructions for the public to actively participate in the project.
To round up the exciting line-up, we have Italian talent Eron, whose art is often based on the perceptual phenomenon of pareidolia, when the mind perceives a pattern where none actually exists. His pieces mix the core of street art with the artist's formal arts background. Finally, there will be the monochromatic, photorealistic portraits by French creative MTO, whose most recent works includes large-scale murals that mess with Google Earth and Google Street View, when captured by them. For Nuart, he will continue his trompe l'oeil series of three-dimensional outdoor installations that can be found all over Stavanger.
Nuart Stavanger — The Street Art Festival Takes Norway
Practical Information
The Nuart Stavanger festival will be held between September 8th and 10th, 2016 in Norway. The Post-Street Art exhibition grand opening is scheduled for September 10th at 7pm at Tou Scene Center for Contemporary art in Stavanger. The show will run through October 16th. Make sure you also don't miss Nuart Plus, the annual series of academic and industry talks held in the days before the exhibition opening by leading artists and professionals, accompanied by presentations, workshops, panel debates, film screenings and more. Nuart Plus Symposium will take place between September 8th and 10th. For your enjoyment, there will also be two street art tours offered at the event. For more information, please visit the official website.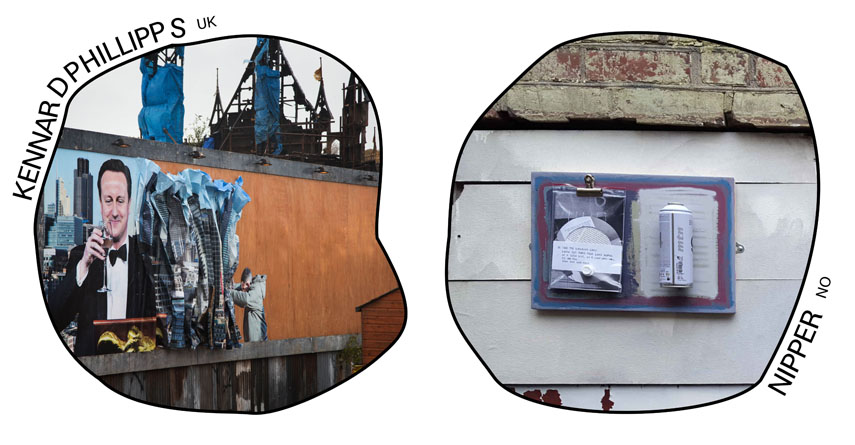 Featured images in slider: artworks by Add Fuel, SpY, Hyuro and Robert Montgomery. All images courtesy Nuart Stavanger.