Forty-six year old Fitzgerald McBride, better known under his graffiti pseudonyms 2Mean and Brownsville Bully, was shot dead outside Brooklyn's Interfaith Hospital on Sunday, November 1st. The New York City law enforcement are now investigating the murder after the artist was found in his car near the intersection of Atlantic and Albany Avenues in the Crown Heights section of Brooklyn, at around 5.30am. The police also disclosed that he had suffered multiple gunshot wounds to his arms and torso, and was quickly rushed into the hospital before he was pronounced dead. It is unclear if he was shot outside of the hospital or was killed somewhere else and then left there.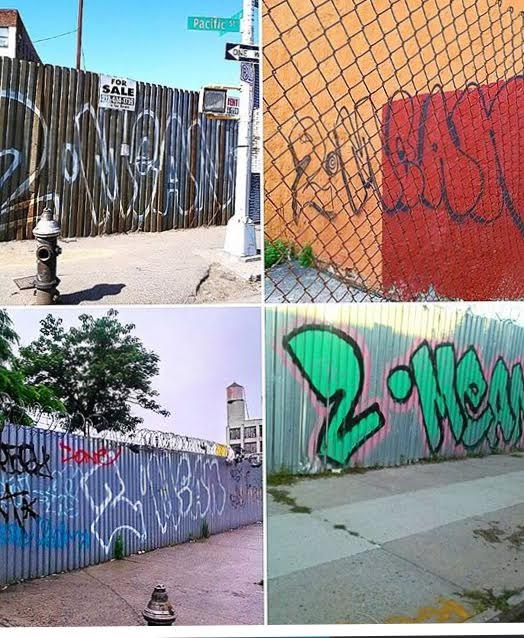 2Mean Dead in Brooklyn
2Mean was a prolific NYC graffiti artist who has been a regular on the walls of Brownsville and Bedford-Stuyvesant for two decades. But, he often had problems with the law himself, having had a long arrest record on charges of criminal mischief and making graffiti, the prosecutors said. In 2013, he was charged 68 times for tagging locations across Brooklyn, including the New Lots Avenue L-train station in Brownsville. 2Mean was also arrested for drugs and weapons possession charges during his lifetime.
The police are asking anyone with information in regards to the murder of 2Mean in Brooklyn to call the NYPD Crime Stoppers at (800) 577-TIPS, visit the Crime Stoppers website, or text tips to 274637 (CRIMES) and enter TIP577.
Graffiti Artist Dead - A Headline All Too Frequent
While we still don't know the reason behind the murder of 2Mean, which might not at all be related to his graffiti art, this news becomes the latest to report the death of a street artist in New York, and the causes vary. As there's no doubt that doing graffiti and street art means taking risks, whether of being caught by the police or actually life-threatening matters, both of these reasons have unfortunately had their victims. The most notorious case of a graffiti artist being murdered in NY is the one of Michael Stewart who, however, died after an unconfirmed case of police brutality, after being arrested for tagging in 1983. On the other hand, in 2014, a well-known Queens graffiti artist Jason Wulf, known as DG, died after being electrocuted by the third rail in a Brooklyn subway station. We can only sincerely hope that graffiti - or anything else, for that matter - will never again be the reason to brutally end someone's life, and we advise the artists to take more caution when on location.
Did you know the work of 2Mean? Share your thoughts on our Facebook page.
For more art news, sign up for My Widewalls!
All images used for illustrative purposes only.