A British aerosol whiz, O-Two, has his latest work currently on display at the concept space Gamma Transport Division in Edinburgh. Phosphene Smoke is the title of the exhibition, alluding to the light created and seen through the external stimulation of the brain and retina, by electrical or magnetic means. The result is the abstract, fluid body of work leaning on the color field painting, while employing the suggestive, transparent typographic elements. O-Two uses picturesque broken language and adopts omnipresent slogans in order to contrast and enliven the soft nuances of his works. Painting process the artist presently undertakes has been developed through years of illicit spray paint activity, while creating huge murals and graffiti on a specifically selected spots in the urban landscape.
O-Two will be on display through May 9, 2014 at Gamma Transport Division.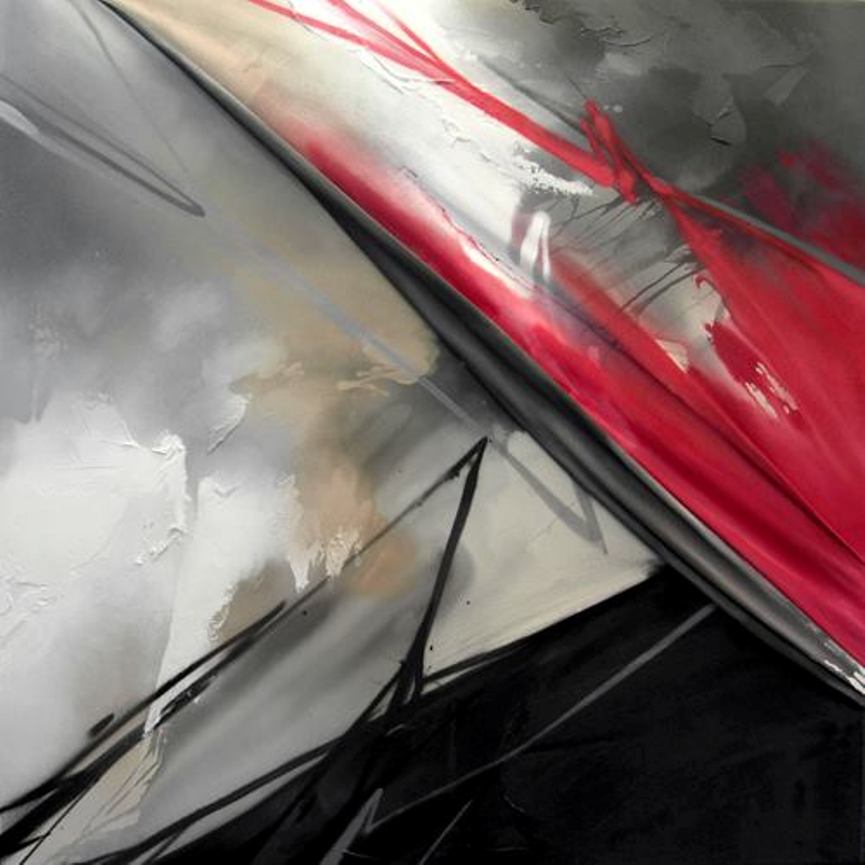 Phosphene Smoke
Paintings belonging to the Phosphene Smoke cycle emerged from the need to take the eternal struggle of the graffiti artists to gain acknowledgment and status to the more conventional, and thus to the wider circle of audience, more visible environment. These street artists have been fighting for their right to express by imagining unique and creative names, styles, drama and following a particular moral. O-Two merges their strive towards the recognition and their facing the exclusion in these smokey, contrasting paintings, hinting the ideologies and the veiling the mysterious identities. From his works a viewer can read the contemplation on self, issues with illegality, as well as social context of the works in the juxtaposing evocations to the subculture.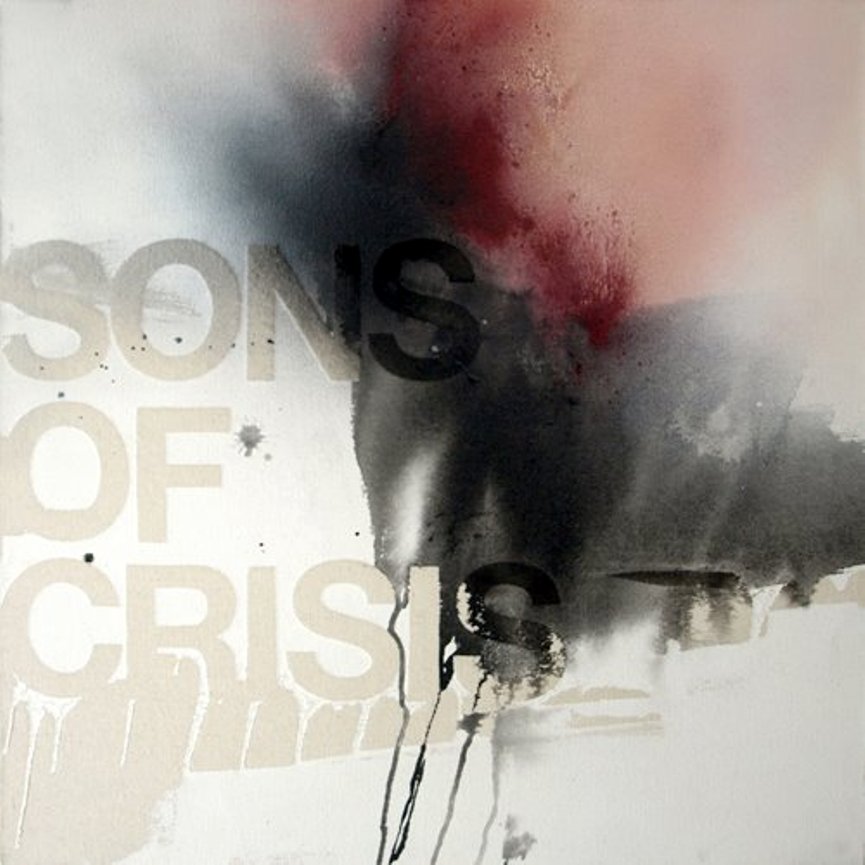 O-Two
James Carey, a.k.a. O-Two is a 35 year old London based artist who creates abstraction in the media of spray paint. He has been attracted to the art realm since young age, but with his first contact with the graffiti scene in the early 90's, young James came to realize what the perfect creative path for him it will be. His inspiration comes principally from the skateboarding culture merged with heavy metal. He acts as a soloist, but also as a member of Transcend Collective crew, which other members are Poesia, Joker, and SheOne.
O-Two produces artwork with multiple layers, sometimes displayed through apparent elements, and other times through carefully devised symbols. His strokes are wide and wild, quickly drawn and energetic, as they make the backdrop to the more typical graffiti letter forms. The outcome is an energy of the metal music transferred onto the canvas rich in visual references to the historic and conceptual aspect of the graffiti. However mature, O-Two's paintings never escape their obsession with the teenage delinquency the artist has been undertaking at the said age. Their patterns are irregular, showing glimpses and fragments of lettering, suggestions of hoodies and secretive motifs, all fused with a guilt burdened quick act of painting.