If you are feeling nostalgic over the 80's and 90's and you look upon those years as the time when your personality was generated you will enjoy what's coming to one of California's prominent galleries. In this exhibition you will see likes of the famed stars of that era like Tupac, Aaliyah, Missy Elliott, TLC and Lil Kim. There are also some '80s divas in the mix like Madonna and Cyndi Lauper. It is a genuine chronicle made by an artist who is somewhat obsessive about the years passed. Thus the title Obsession. Michelle Guintu is the author of this collection and she is bringing us witty and cartoonish display of 80's and 90's honoring the visual delights that were on menu during those years.
Michelle's Style
Her style can be put in a word called kindercore. It is less bizarre than it sounds. It compounds of two major ingredients, kindergarten and hardcore(obvious). Guintu uses references from her teenage years in a somewhat low-budget assemblage of sorts. Her work takes on a shrine like quality—embracing the past in a nostalgic reverence. Guintu preferably do paintings but some her works is composed of a motley jumble of media, from fabric to paper mache, effectively blurring the line between art and craft. She believes that 3D approach doesn't mess with her message as the artwork still stays "rad and legit".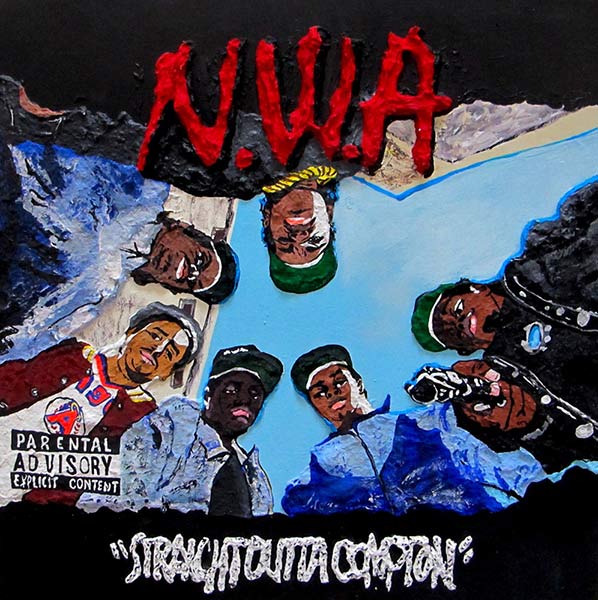 The Obsession
Her "obsession" when it comes to painting such nostalgic pieces began back while she was in high school. She drew and drew never minding the surroundings, consuming the environment over and over again, like song that you put on an infinite repeat. It's been like that with colors, persons etc. After researching the object of obsessions, Michelle often ends up with some kind of artistic result. Same process came before this exhibition, although, it's clear that years that brought to life all of those personas, mean to her the most.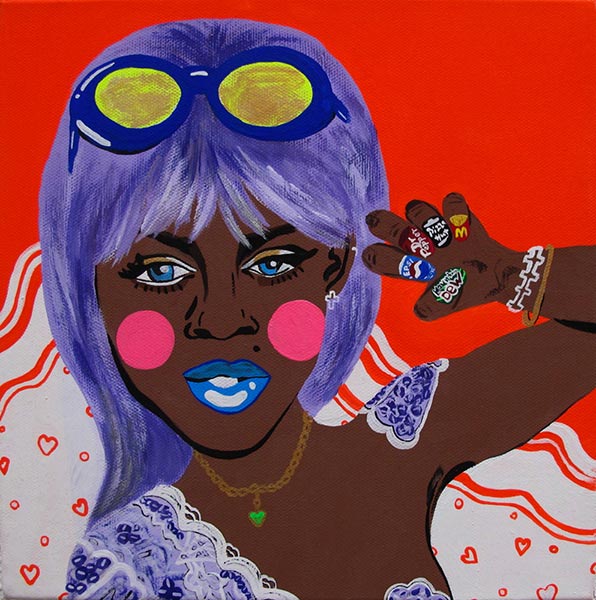 About Michelle
Michelle is raised in East Bay but currently resides in San Francisco. She got her BFA in painting in 2006 even though that was not in her agenda while she was still in high school. Although she is strongly connected to the pop culture, due to the fact it molded her during her youth years, she does have some favorites among the "old school artists".Likes of Egon Schiele, Adolf Wolfli, and Philip Guston are just some of them. When it comes to new ones she enlist names like Eric Yahnker, Matt Furie, and Joe Roberts. Guintu's upcoming exhibition "Obsession" runs from December 13th, 2014 until January 11th, 2015 at New Image Art Gallery in Los Angeles.
Are you a fan of aesthetic of the 80's and 90's? Maybe leaning more to pop art? There's a lot of related stuff coming up so sign up for My Widewalls and don't miss a thing!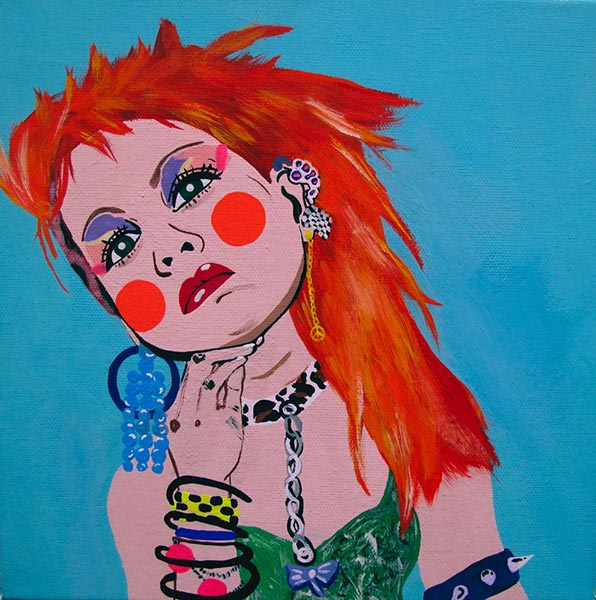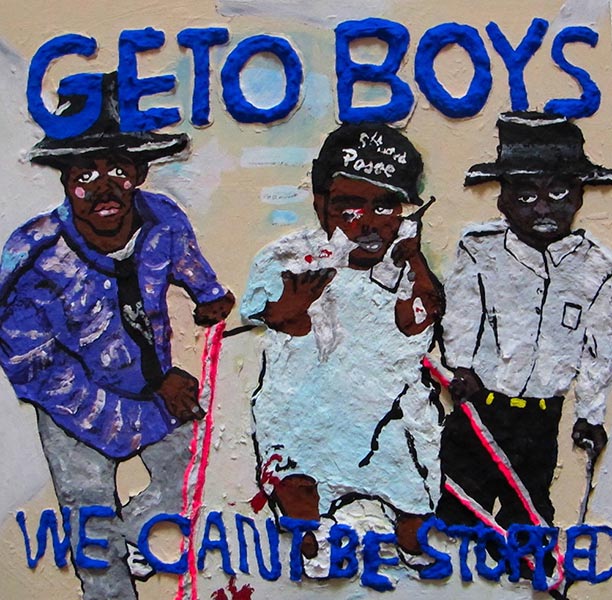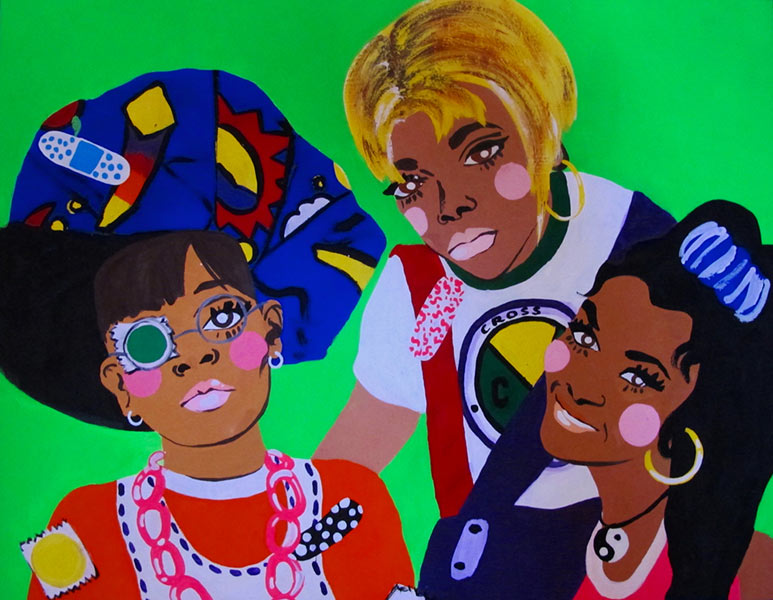 Photos are courtesy of Huffington Post.