What is sexual magic? Does sexual energy manifest through magic practice, or the reverse, magic energy manifest though sexual themes? What is occult art ? These questions were raised by many famous occultist, such as the 19th-century American occultist Paschal Beverly Randolph who was known for his knowledge of practical teachings of sex magic (in case you like erotic art, take a look at articles from our Provoke! section). There are many other authors (coming from the field of occultism) that are dealing with the sexual magic. But, artists are also inspired by this esoteric theme, and many beautiful artworks were created that are dealing with this subject. Stephen Romano Gallery from New York is organizing a group exhibition entitled Magica Sexualis or simply "Sexual Magic".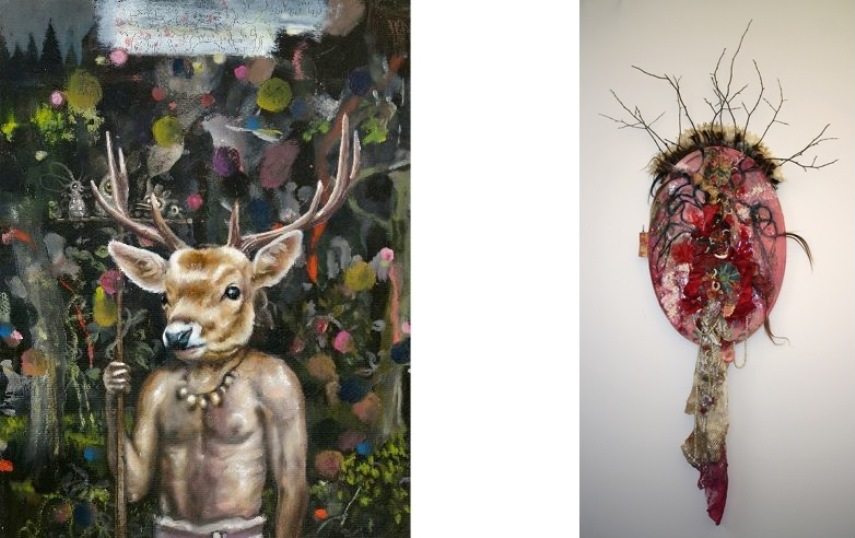 Sexual Magic
The exhibition Magica Sexualis is following in the series of In Missa Interfectionis, Opus Hypnagogia (at Morbid Anatomy Museum) and the inaugural exhibition at Stephen Romano Gallery's new Bushwick location Lexicon Infernali, all of which examine the interaction of the esoteric, visionary, outsider, vintage and contemporary art practices. (to be clear, it is not about erotic art. If you like vintage, take a look at our article about vintage erotica). The fact that the title of the exhibition is in Latin provokes esoteric references – in Modern days, Latin has often being linked with occultism. But, still occultism and sexual magic aren't intrinsically connected - sexual magic refers to an ancient science that has been known and protected by the purest, most spiritually advanced human beings, whose purpose and goal is the harnessing and perfection of our sexual forces. A more accurate translation of sexual magic would be "sexual priesthood". Therefore, the works that will be exhibited during the Magica Sexualis show are dealing with ecstatic, esoteric, even erotic.

Participating Artists
Many great artists are participating at the exhibition. Artists participating in the exhibition include: Rithika Merchant, Barry William Hale, Colin Christian, John D. Monteith, David Molesky, Steven Bradshaw, Rik Garrett, Lizz Lopez, Meesha Goldberg, Lori Field, Steven Baines, Matthew Dutton, Stephanie Lucas, Lu Zhang, Lori Nelson, Rory Coyne, Caitlin McCormack, Samuel D Gliner, Lauren Levato Coyne, Loic Lucas, Jennifer Lin, Michaelanthony Mandrake, Jane Cox, Gemma Gary, Ellen Stagg, Terry Tapp, Matthew J Levin, Nyahzul Blanco, Michael Noland, Stephen Gibb, Jana Brike, Heiko Muller, Cendrine Rovini, Jen Jones, William H Mortensen, Alexis Murray, Darcilio Lima, Ray Robinson, Elizabeth Shupe, Matt Nolen, Brittany Markert, Sergio Barrale, Roland Hendrickson, Eric Richardson, Steven Gibb, Limor Gasko, Shonagh Adelman, Hermon Finney, Inge Vandormael, Dolorosa De La Cruz and others. The exhibition will also feature an installation by Barry William Hale that will be visible from the street and will change depending on outside light conditions.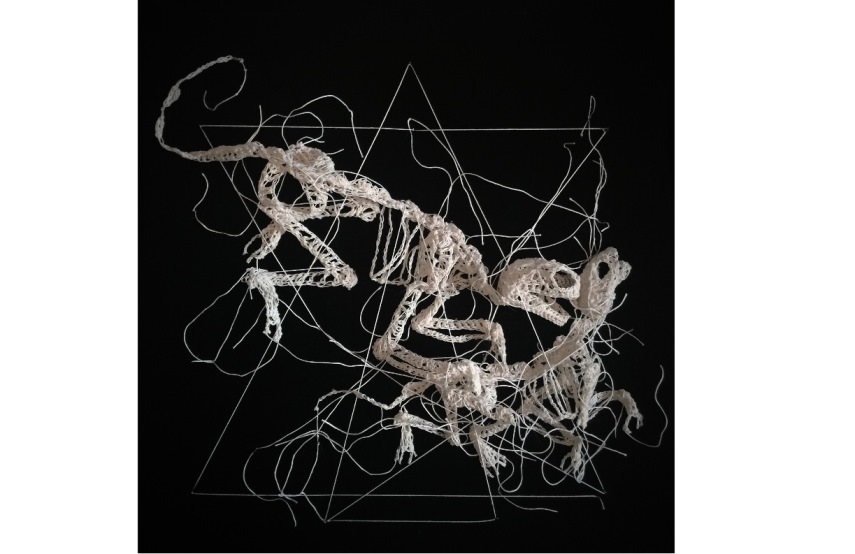 Occult Art at Stephen Romano New York
The Magica Sexualis exhibition at Stephen Romano will certainly be one of the most interesting exhibitions in New York in November and December. The show is co-curated by Barry William Hale and Stephen Romano. Join the celebration of the esoteric spirit in art! This is a unique opportunity. Magica Sexualis exhibition will be on view from October 29 until December 15, 2015 at Stephen Romano Gallery in New York.
To be informed about latest developments in the world of art, sign up for My Widewalls! It's free of charge!
Featured Images: Caitlin McCormack; Inge Vandormael, detail; Lu Zhang; The Art of Cendrine Rovini - Magica Sexualis
All Images courtesy of Stephen Romano Gallery.