We wrote a lot about the activities of the David Bloch Gallery this year. The last article was about the O'Clock graffiti exhibition that is still on view in Paris, organized by the David Bloch Gallery and Paris-based non profit arts organization Art Azoï. One of the most prominent figures in French street, graffiti and urban art scene, O'Clock never exhibits in galleries. He prefers working and creating outdoors. Therefore, we hope that you managed to attend the opening of the O'Clock exhibition – the show is entitled Ubiquités or Ubiquity and features O'Clock's recognizable works. Indeed, almost all works that have been showcased are characterized by O'Clock's typical multidisciplinary approach. The exhibition is taking place at Confluences – 190 bd de Charonne 75020 and is organized by David Bloch Gallery and Art Azoï. Art Azoï promotes artistic creation in public space, through the programming of French and international artists to create murals across the 20th district in Paris and it also organizes exhibitions.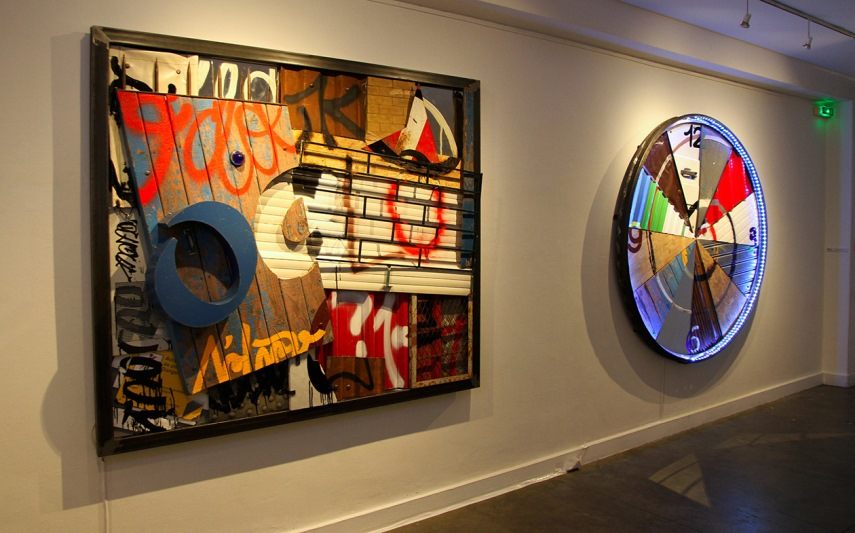 Ubiquity
As we already mentioned, O'Clock almost never exhibits at galleries. That is why Ubiquity is so unique. A series of volumes (low reliefs) have been exhibited. Before we write something about O'Clock's work, it's important to mention two things. Firstly, the graffiti by O'Clock did not have commercial value for a very long time; the artist does not want them to have any kind of commercial dimension; it's therefore understandable why he had never had an exhibition in a gallery until now. Secondly, until the Ubiquity exhibition, we could see O'Clock's work in the shows of different kind that were all performed via substitutes (photography, installations). For a very long period of time, O'Clock was quite reluctant when it comes to tagging; to put it simple, he didn't write his name on canvas. Mostly working illegally, O'Clock did not want to be a part of the system in which street art suddenly became mainstream. Finally, he did make a decision to enter this world of contemporary street and graffiti art, but it took him almost 15 years to write his tag on an artwork. And that's something quite remarkable given the time we live in – time where keeping to your own principles became quite difficult.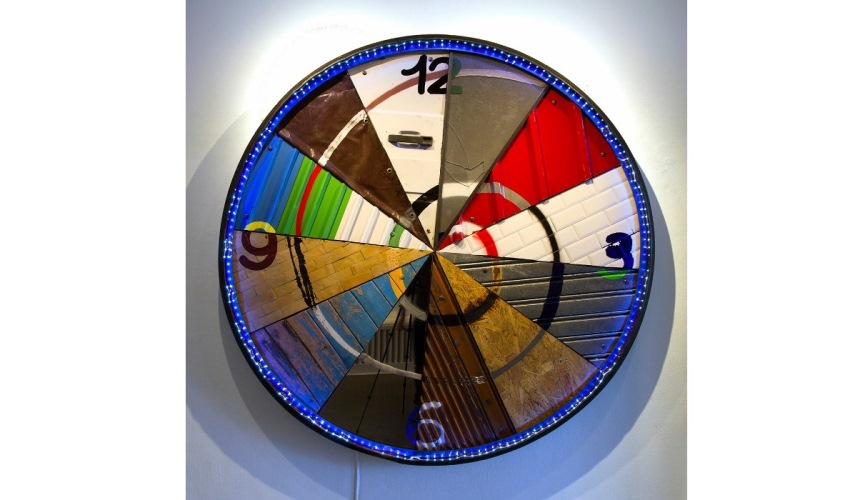 The Art of O'Clock
So, what the visitors of the Ubiquity exhibition have a chance to see? Through the series of low-reliefs, the artist gave a meaning to the exhibition. Still, the visitors have seen recognizable O'Clock's style. It's the style that O'Clock developed since his very beginnings, in the second half of the 1980s. The first O'Clock tag appeared on the streets of Paris in 1995. Throughout the years, O'Clock has developed a unique style that the artist himself describes as classic and efficient but I prefer not to repeat the same tag or the same pieces forever, I need to renew my delight surprise, change, renew, confrontation with the unknown and danger, my alibi is graffiti.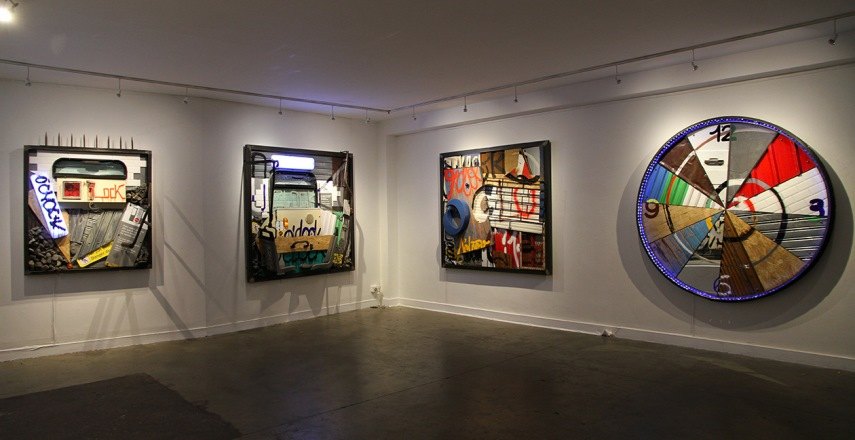 O'Clock Graffiti Exhibition in Paris
David Bloch Gallery is based in Marrakech, and recently we could enjoy a number of great exhibitions. Let's just mention the exhibition of Swiz that is entitled Chaos Control (you can visit the exhibition until June 5); the exhibition of Tanc titled New Horizons that was on view until March 27, and so on. However, the O'Clock exhibition is organized by David Bloch Gallery and Art Azoï , and it takes place at Confluences – 190 bd de Charonne 75020, Paris, France. It was opened on April 20, and is on view until May 6, 2016.
Featured Image: O'Clock - Ubiquites, David Bloch Gallery. All Images courtesy of David Bloch Gallery.