Couple of days ago, the world was quite shocked with news that a court in Norway ruled that a mass killer, Anders Breivik, a man who killed 69 young people on the Norwegian island of Utøya, is subjugated to the human rights violation – the Norwegian state behaves "inhuman, and humiliated him". By many people, this news was perceived as a paradox of the system based on the rule of law. On the other hand, the Norwegian judicial system does not appear to be so generous. Famous Norwegian artist Odd Nerdrum is in prison as well. Convicted for serious tax evasion crime, Nerdrum was sentenced to 1 year in prison in June 2014, after the case had been appealed twice. On April 18, Odd Nerdrum was summoned to prison. His plea to serve at home, because of health issues, which include turrets, was rejected. That is why the artist won't be able to attend his solo exhibition at New York-based Booth Gallery.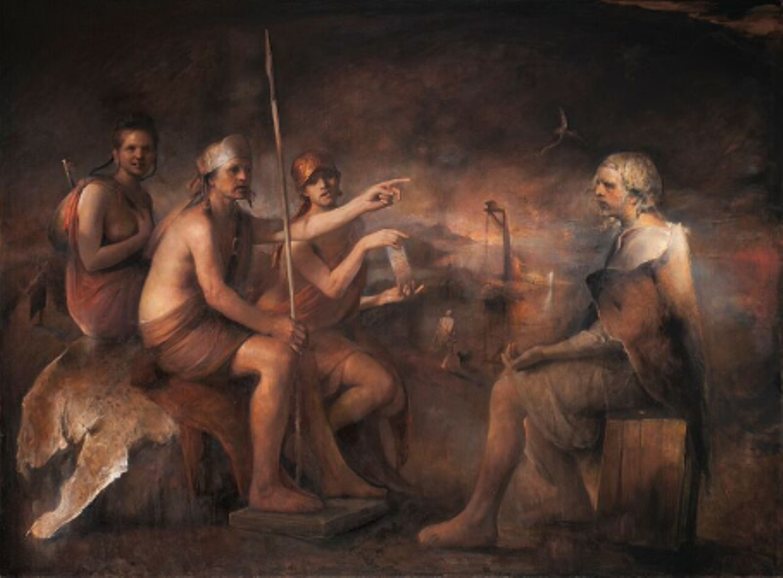 Odd Nerdrum Summoned in Prison
The whole legal process against Odd Nerdrum began several years ago. In August 2011, the artist was sentenced to two years in prison for tax fraud of $2.6 million of income (sentenced by the district court). However, this sentence was quickly appealed by his lawyer. In June 2012, the court of appeals increased this sentence to 2 years and 10 months. In 2013, the case was even appealed before the Supreme Court, but the final judgment came by the appeals court, where the decision was to be final: one year prison and 8 months house arrest. During the time in prison, the artist won't be able to paint, since it's perceived as commercial activity, which is forbidden. Newspaper Dagens Næringsliv (DN) reported that Nerdrum, now age 71, delivered an application for pardon to the government a few months ago but still hasn't received an answer (finally, it was relieved that the application was rejected). The Classical Academy of Fine Arts from Groningen, the Netherlands, has sent a letter to the Norwegian Prime Minister, Justice Minister and Culture Minister. In the letter, the visual artists and instructors associated with the Classical Academy of Fine Arts suggest that the imprisonment of Odd Nerdrum would be a cultural scandal, and that Norway should treat the artist with respect and dignity.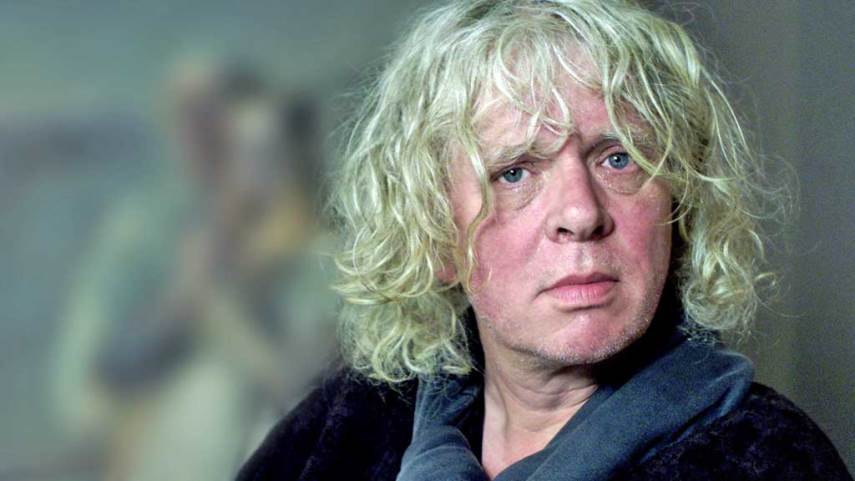 Nerdrum to Miss Exhibition Opening in New York City
The exhibition of Odd Nerdrum titled Crime & Refuge will be opened on April 30, 2016 at Booth Gallery in New York. The sixteen paintings have never been exhibited before in America, and many of the paintings account for Nerdrum's newest work will make their debut at Booth Gallery (the artist once described himself as a kitsch artist). The exhibition shares its name with Nerdrum's 455-paged monograph, published in 2013, and is without a doubt a telling choice. This show is the artist's first solo exhibition of works in the United States in five years. Up until few days ago, it was believed Nerdrum would attend the opening. However, the Gallery received a notification from the artist's son that Nerdrum could go to prison at any time, and therefore he is not able to be present during the opening of the exhibition.
Odd Nerdrum's Exhibition at Booth Gallery
Odd Nerdrum Remarks from the Court
Here we present a part of the closing word by Odd Nerdrum in the criminal case against him: …And this is in many ways the ending point - all the other things they have done against me are not very dangerous, so they had to find something, and I always say that; If one has not murdered, nor raped a child, then one finds something else for which to punish a person, and then they always turn to taxes. Now I am not talking about the details in this tax case, but generally speaking - they go to taxes, and this one can also be seen in foreign countries when they don't like people - they turn to that, because then they can keep on with them, make them suffer for quite a long time. …it is fifty years of lacking credibility which has resulted in me ending up in this situation. Yes, here there are numbers that do not match. It is generally seen as a terrible situation that I have been living in for so many years and therefore I think that it is terrible if I should end my days... I am now seventy years old... to end my days in prison without the chance to get anything done anymore. Not to work with what I should have been doing, but put me in prison because I was so damn honest with the customers...
We would like to hear your opinion! Please comment on our Facebook Page!
Editors' Tip: Odd Nerdrum: Kitsch, More than Art
Kitsch is Odd Nerdrum's luxuriously produced apologia for the enduring relevance of the old master style. Containing writings and interviews by and with Nerdrum alongside hefty plate sections of both Nerdrum's own paintings and those by painters he sees as exemplars of a certain kind of figurative art, it is a bold attack on the foundations of modernism. In Nerdrum's view, what we call "kitsch" art is a consequence of modernism's "make it new" ethic. For Nerdrum, this insistence on novelty has permeated the thinking of institutions, critics, artists and the public, and has effectively suppressed what Nerdrum most values in a work of art: sentimentality, passion, pathos and the self-evident skill and emotion of sheer craft.
Featured Image: Odd Nerdrum (via dagbladet.no). All Images used for illustrative purposes only.