Contemporary art gallery based in Brussels, Office Baroque, has announced a promising exhibition, 8 Femmes. The exhibition lends its title from the 2002 movie directed by François Ozon, which is a musical grounded in dark humor, focused on the everlasting struggle between the sexes, between class differences and between reality and fantasies, most of which originate in male-dominated societies. The film is a starting point for the exhibition in many ways, not only title-wise. They both deal with femininity in an original, courageous manner, discovering the myriad of contradictions which appear in the female universe.
The Original 8 Femmes
Ozon's movie is as humorous as it is disturbing, since it presents the ambiguous feminine nature as equally delicate and cruel. The plot starts with a man being murdered in his own house, and it is supposed that the murderer must be one of the 8 women who live in that same house. As the story goes on, the viewers start discovering new layers of femininity, in the most unexpected ways. The narrative is followed by songs with evocative lyrics, which speak about freedom of expression, sexuality, loneliness, love.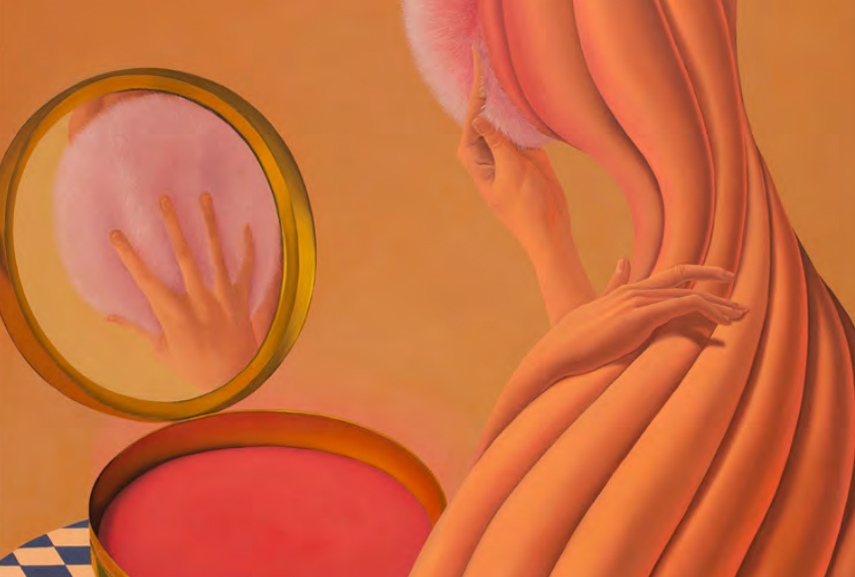 8 Femmes from the Art World
You probably guessed that right - the exhibition will feature works of 8 women. Just like it happens in the movie, 8 women will converse with each other, only this time in visual terms (and hopefully, not about the murder). The artists are: Sascha Braunig (CAN), Jess Fuller (USA), Anthea Hamilton (UK), Ella Kruglyanskaya (USA), Melanie Matranga (FR), Junko Oki (JAP), Silke Otto-Knapp (DE) and Sophie von Hellermann (UK). Each of them provides their own view on the subject, as seen from different aspects. Having in mind that they work in different genres too, it is only natural to expect an exciting, versatile outcome. The audience will have an opportunity to see femininity through different interpretations - from sculpture and collage, through almost traditional works on canvas and contemporary installations.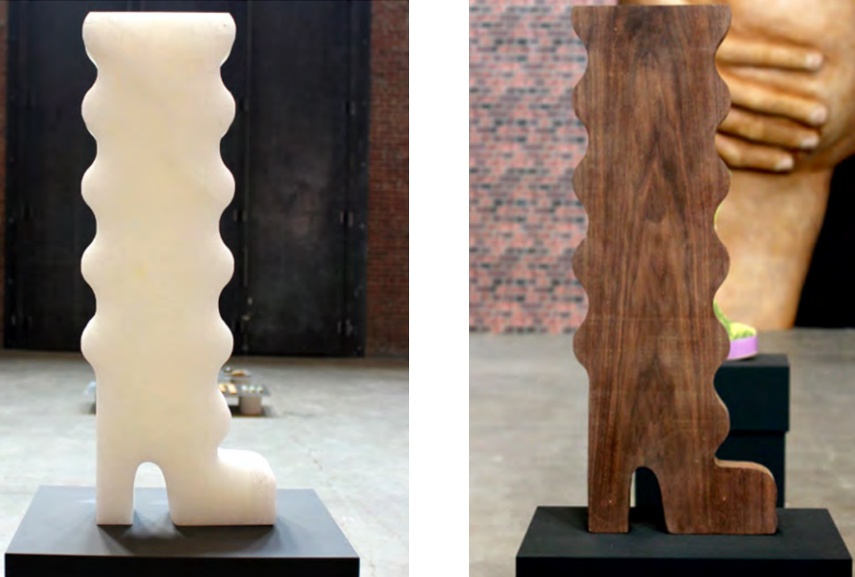 Office Baroque in Downtown Brussels
The group show will be on view from April 16th through May 28th 2016. Since the gallery has two exhibition spaces, make sure to come to the right one (although, the exhibition coincides with a solo show by Daniel Sinsel in the other exhibition space, so it won't be a waste of time if you accidentally see them both). 8 Femmes exhibition will take place in Office Baroque's downtown gallery in Brussels, and to avoid the confusion, here is the address: Bloemenhofplein 5 Place du Jardin aux Fleurs. The opening reception is scheduled for the same date outlined as the official opening day – Saturday, April 16th.
Featured images: Melanie Matranga - [FANFU], me, you, others, 2015, fabric, silicone, foam mattress; Silke Otto-Knapp - View from Round Head (grey), 2016, watercolor on canvas. All images used for illustrative purposes only.