On July 4th, OG Kush, a group exhibition, opened at Alfa Gallery in Miami. On a day when we celebrate liberty, this show celebrates the independence of thought and discussion. Where the legalization of cannabis still is a subject of political debate, OG Kush spotlights cannabis as a source of inspiration, demystifying myths, and pushing aside the barriers imposed by society.
Delve into abstraction and find a portal to contemplation, as interpreted by a group of artists: Ana Vila, Anne Juliette Deschamps, Annette Mewes-Thoms, Bete Molina, Carla Fache, Cecilia Ferrari, Cécile Dupaquier, Florentina Otari, Hanna ten Doornkaat, Ioannis Lassithiotakis, Jochem op ten Noort, José María Banús, Maureen Meyer, Michael Francis Ryan, Nicolas Vionnet, Linda Arts, Per Lunde Jørgensen, Peter Manion, René Seifert, Sherna Teperson, Vanessa Niederstrasser, Victor Mahana and Véronique Chagnon Côté.
OG Kush at Alfa Gallery
Nicolas Vionnet's Always Let The Dust Settle First refers to the old German saying, "Gras über etwas wachsen lassen" (let grass grow over a thing) which means that something hopefully falls into oblivion after a certain time. "If you want to let grass grow over a thing, you are faced with a fundamental problem. Something should be forgotten," states Vionnet. "You try to do this by covering something - in this case with grass - that otherwise would immediately catch the eye of an observer and evoke an unwanted memory. Forgetting is the loss of memory - it is in one person's interest to prevent the memory of others."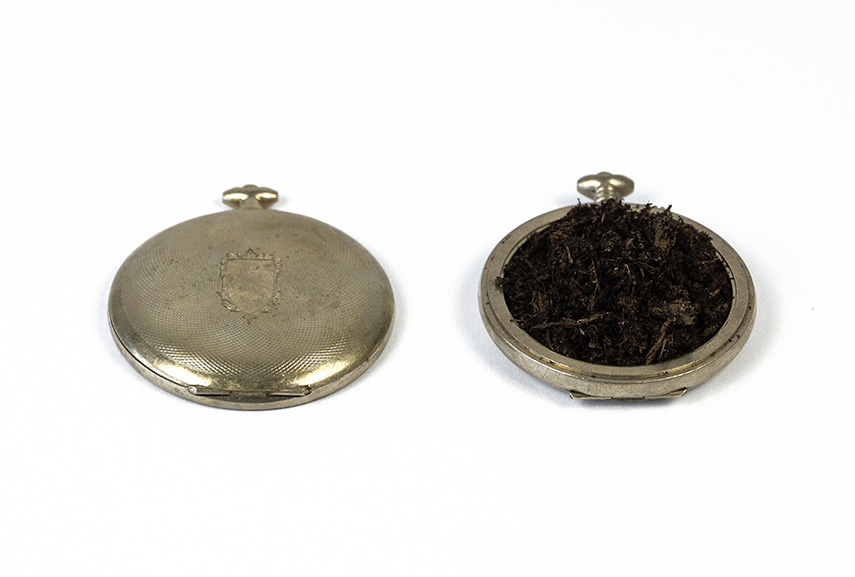 Peter Manion's I Spoke was originally a part of a larger exhibition. "As the many sections were removed and seen individually something changed in how they were seen," says Manion. "They spoke a familiar language of painting such as the illusion of depth and composition but they also simultaneously held the language of sculpture with physical depth and 3 dimensionality. This tension between these two practices make for an interesting moment because it allows the viewer to question what it is; this in itself brings a richer understanding to what we tend to believe to be something and what something may actually be."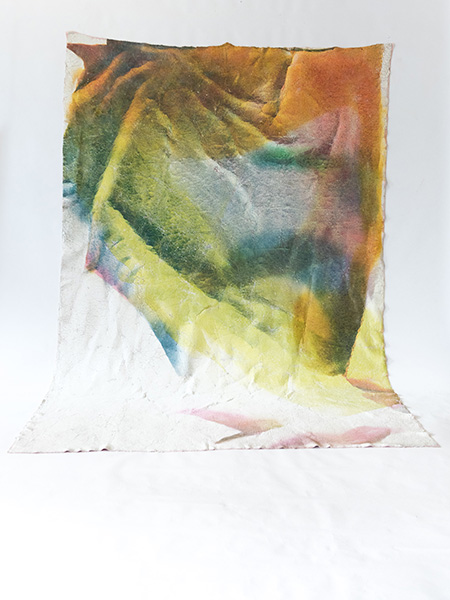 In speaking about her work The Traveler, Carla Fache comments: "If we can feel the whole universe, then we can enlarge our Traveler so that it will contain the whole universe. It represents the way we perceive ourselves and the universe. If we have an inner knowing that we are multi-dimensional beings, unhindered by time or space, then that is what will be and that is what our power will be."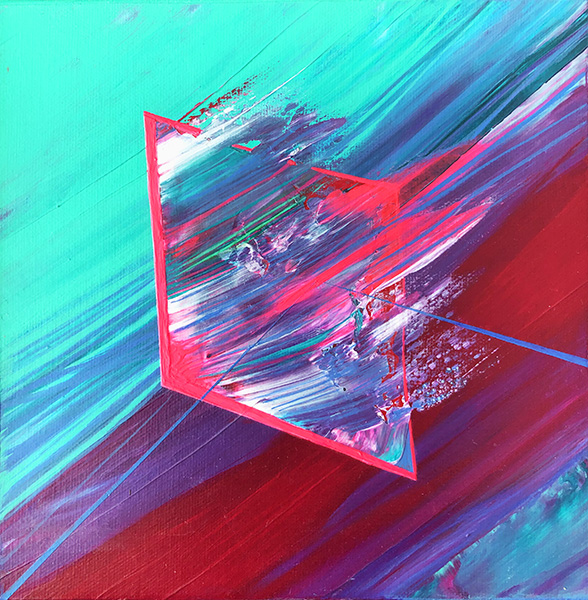 In describing his paintings, Victor Mahana states: "My painting has always been the vision of vivid dreams. In simple words, I define it as figurative, concrete, detailed images of an unconscious, symbolic and irrational world. My work stands in that threshold. It is the paradox of two incompatible and sometimes opposite worlds: The real (the way of representing things) with the unreal (the subject of representation.)"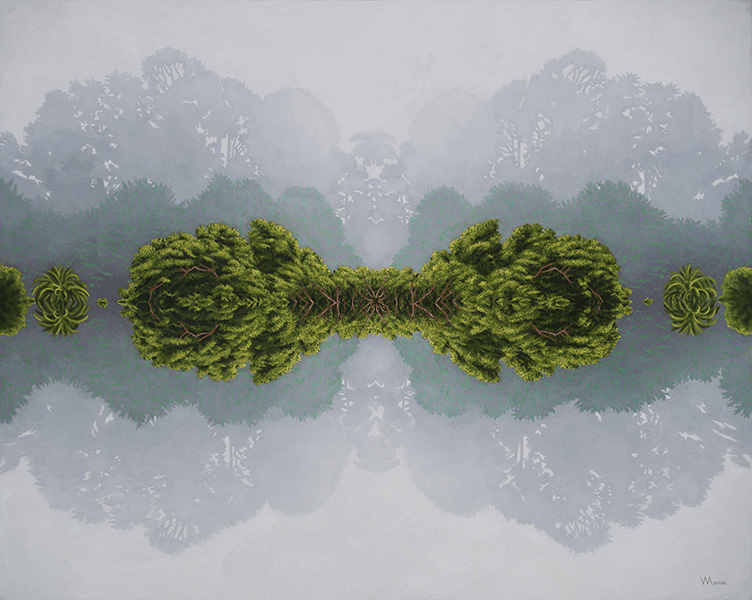 OG Kush is a thoughtful, playful and eclectic art exhibition, encouraging the discovery and appreciation of cannabis through explorations of art. Most of the works in OG Kush are small making the review of each piece a very personal experience. From minimal to colorful and abstract, the viewer is called to take a deeper look. The exhibition is refreshing and an invitation to connect with each artist's message and be invigorated by the power of art.
OG Kush is on view at Alfa Gallery in Miami until October 21st, 2019.
Featured image: Victor Mahana - Meiosis, 2014. Oil on linen, 80 × 100. Courtesy Photo Alfa Gallery. All images courtesy the author.