When visitors walk into Denver's Black Book Gallery this month, they'll enter a space with all the lights shut down, and the only light will be the one coming from the work of the artistic couple Hari and Deepti. Having spent their summer visiting the most beautiful parts of the United States, it became an inexhaustible inspiration for the duo that eventually produced amazing hand cut backlit paper sculptures and is now having an exhibition. The cutouts depict natural frames, like trees and rock formations and offer viewers a refreshing look at the environment of the western U.S.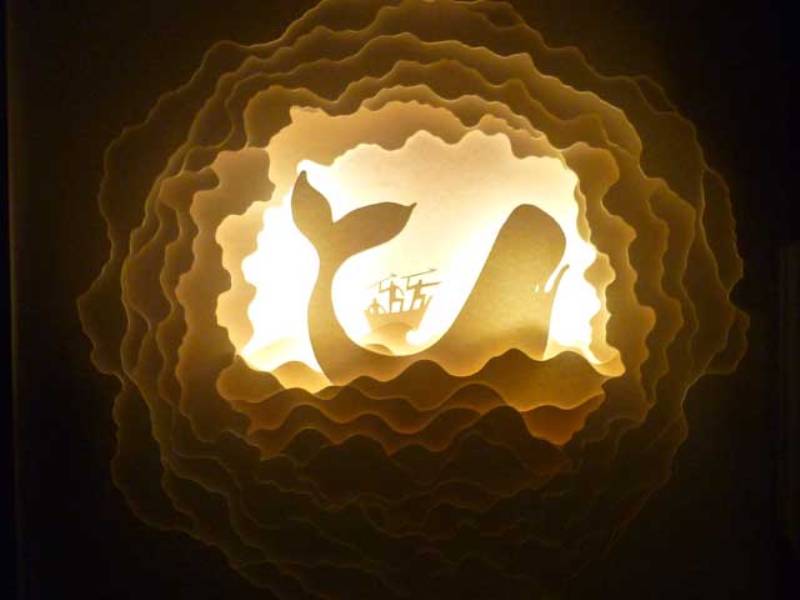 Travel As An Eternal Inspiration
"Oh, The Places You Will Go!" exhibition is based on their travel experiences that the Indian born couple has gathered along the way: "Our paper cut light boxes are intricate, hand cut sculptures and dioramas that focus on story telling. All of us are explorers and warriors on a path of discovery – from India, New York, Thailand and Colorado, our trips have been filled with great experiences exploring the unknown. We are fortunate to live in Colorado amidst all the wilderness and amazing places to travel. This summer our trips included two of our favorite places: Moab, Utah and Yellowstone, Wyoming. The scale and beauty of these places is awe inspiring and we seem so small in comparison. The show will be set in the dark – no lights will be on in the gallery with exception of the light emanating from the artwork. Let each one draw you in like moths to a flame."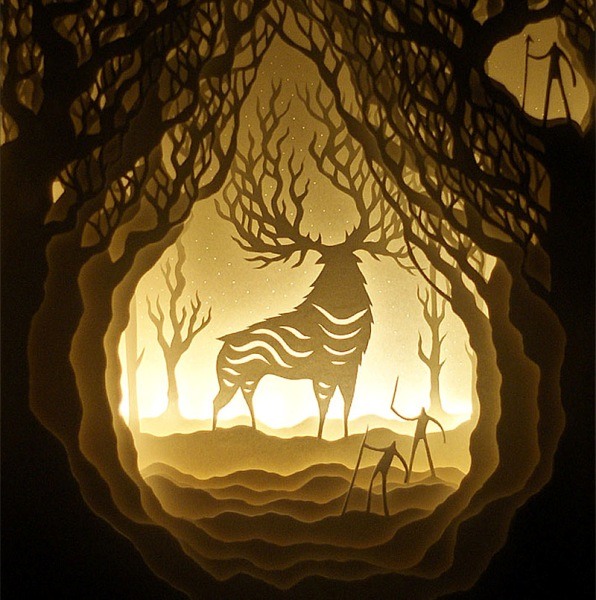 Hari and Deepti
Hari Panicker and Deepti Nair first met in Mumbai, India where both of them were working as designers. They moved to Denver from India and carried with them a Pandora box full of stories and imagination that they bring to life through their intricate paper cut light boxes and paper clay sculptures. They have always been drawn towards the imaginative aspect of story telling. Their understanding and beauty of using a paper is that it's is "brutal in its simplicity as a medium. It demands the attention of the artist while it provides the softness they need to mold it in to something beautiful. It is playful, light, colorless and colorful. It is minimal and intricate. It reflects light, creates depth and illusions in a way that it takes the artist through a journey with limitless possibilities."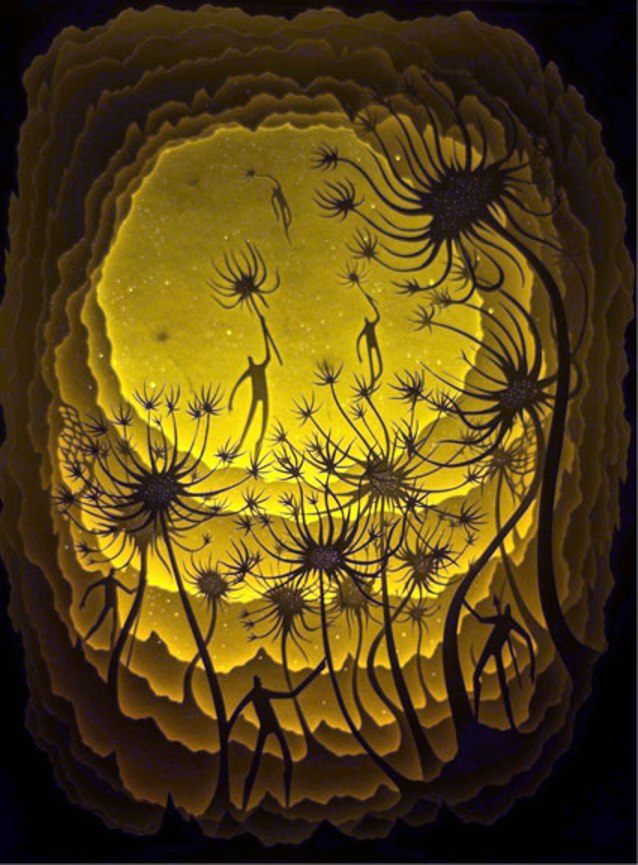 They first started experimenting with paper cut not so long ago – in 2010, after what they began including the light. They have since then evolved to add their own style of paper cut art incorporating back-lit light boxes using flexible LED strip lights: "What amazes us about the paper cut light boxes is the dichotomy of the piece in its lit and unlit state, the contrast is so stark that it has this mystical effect on the viewers."
Since then, they have been featured in numerous publications, and from September 5 the duo will be having their Denver exhibition called "Oh, The Places You Will Go!" at Black Book Gallery. The show will be running through September 30, 2014.