As Olafur Eliasson once said about his practice, "It is not just about decorating the world… but about taking responsibility". Throughout his career, the acclaimed Icelandic-Danish artist has been doing just that - making the concerns of art relevant to society at large and prompting reflection on the spaces surrounding us.
Working in collaboration with leading geologist Minik Rosing, Eliasson will display blocks of melting ice across two public sites in the center of London, supported by Bloomberg Philanthropies. A major work of art titled Ice Watch, it will serve as a visceral reminder of the impact of climate change.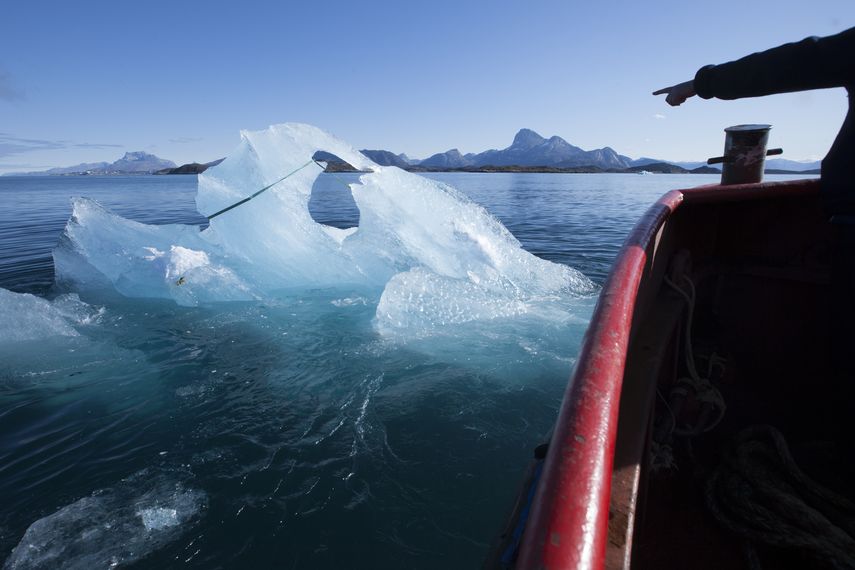 A Tangible Experience of Climate Change
Installed in two locations so far in 2014 and 2015, Ice Watch by Olafur Eliasson is meant to raise awareness of climate change by providing a direct and tangible experience of the reality of melting arctic ice. It is comprised of large blocks of ice which were cast off from the ice sheet and then harvested and arranged in a clock formation.
Blocks which will be on view in London were taken out of the waters of the Nuup Kangerlua fjord in Greenland where they were melting into the ocean after having been lost from the ice sheet. The artist will arrange 24 blocks on the Bankside outside Tate Modern and 6 additional ones in the heart of the city outside Bloomberg's European headquarters.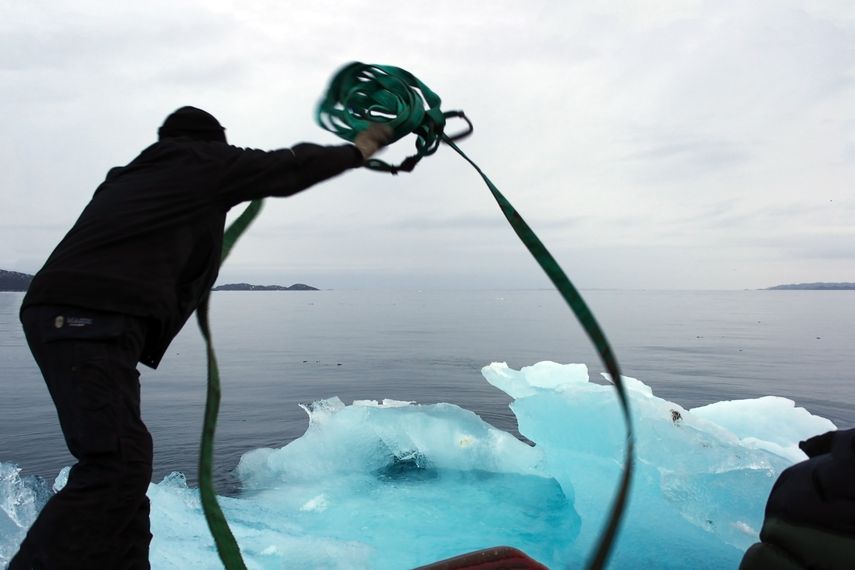 An Ever-Increasing Speed of Change
As Minik Rosing explained, the melting of ice in Greenland has raised global sea level by 2.5 mm since 2015 and that global temperatures have increased more than one degree Celsius since the greenhouse effect was discovered in 1896.
The foundation of human civilisation withers away while Greenland melts. Everyone can observe it, most can understand it, and nobody can avoid it. Science and technology have made it possible for us to destabilise Earth's climate, but now that we understand the mechanisms behind these changes, we have the power to prevent them from growing.
Olafur Eliasson explained that there is only a short period of time to limit these extreme effects of climate change.
By enabling people to experience and actually touch the blocks of ice in this project, I hope we will connect people to their surroundings in a deeper way and inspire radical change. We must recognize that together we have the power to take individual actions and to push for systemic change. Let's transform climate knowledge into climate action.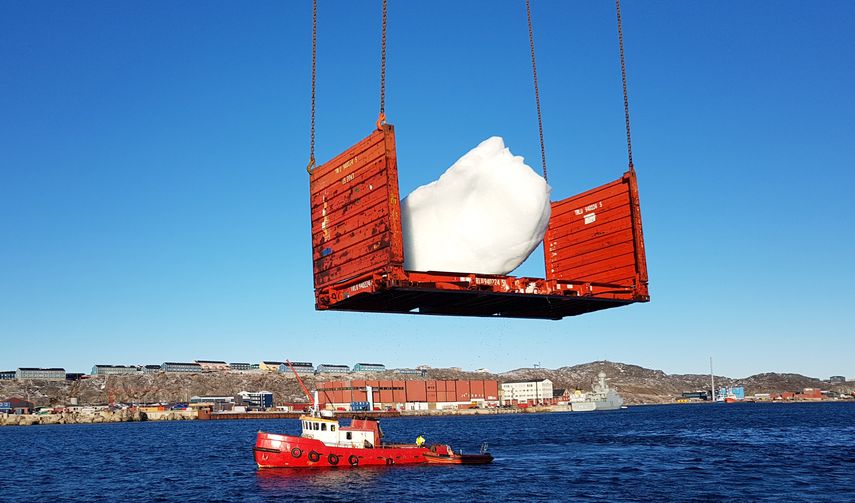 Ice Watch in London
The installation of Ice Watch in London is the third iteration of the piece, which was previously shown outside Copenhagen's City Hall in 2014 and at the Place du Panthéon in 2015. Each installment was timed to coincide with a global climate change event.
The London installation follows a landmark report published by the Intergovernmental Panel on Climate Change (IPCC) on October 8th 2018, which warned that we have only 12 years to limit the worst effects of climate change.
It will launch on Tuesday, December 11th, 2018, to coincide with the meeting of world leaders at the COP24 climate change conference in Katowice, Poland. In this way, the goal of Ice Watch is to inspire public action against climate change at this critical time. Depending on weather conditions, Ice Watch is expected to be on view in London until Friday, December 21st, 2018.
Featured image: Loading ice at Nuuk Port and Harbour, Greenland, for Ice Watch in Copenhagen, 2014. Photo: Group Greenland © 2014 Olafur Eliasson.