Not many contemporary artists working today can be as proud of such versatile and unique practice as Olafur Eliasson. Over the years, this extremely talented Danish-Icelandic artist became world-renowned for his audience-engaging creations that do nothing less than enhance our viewing experience and go beyond all our senses. Honouring his creativity with his first ever retrospective in a Chinese arts institution is The Long Museum in Shanghai, by bringing together many incredible career-spanning artworks in form of installations, sculptures, paintings, drawings and film, as well as the large-scale installation entitled The open pyramid that Olafur Eliasson created especially for the institution's space.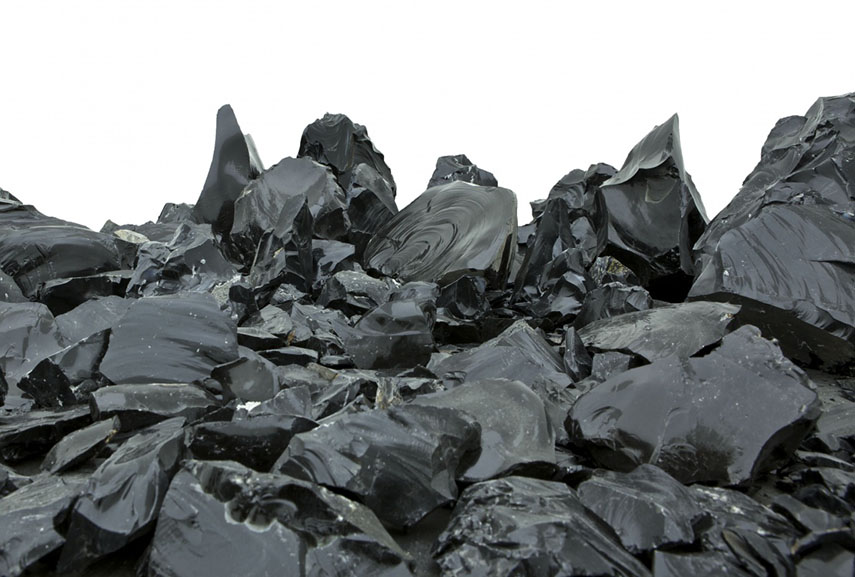 An Artist With the Brain of a Scientist
Olafur Eliasson could be described as someone with a deep understanding of the world he lives in, of the environment he creates in. His artworks often embed the elements of nature, such as light, water, and even air temperature, and come as a result of a dedicated research of space. Through external impressions, the viewers delve into their inner senses and "dream up utopias for everyday life", in the artist's own words. Olafur Eliasson's art interact among each other, with the spaces around them and with their observer's very being, proposing a change of view of the world, the things, artworks, spaces and cities. These engagements make up the core of his retrospective in China, turning the museum into a space of exploration.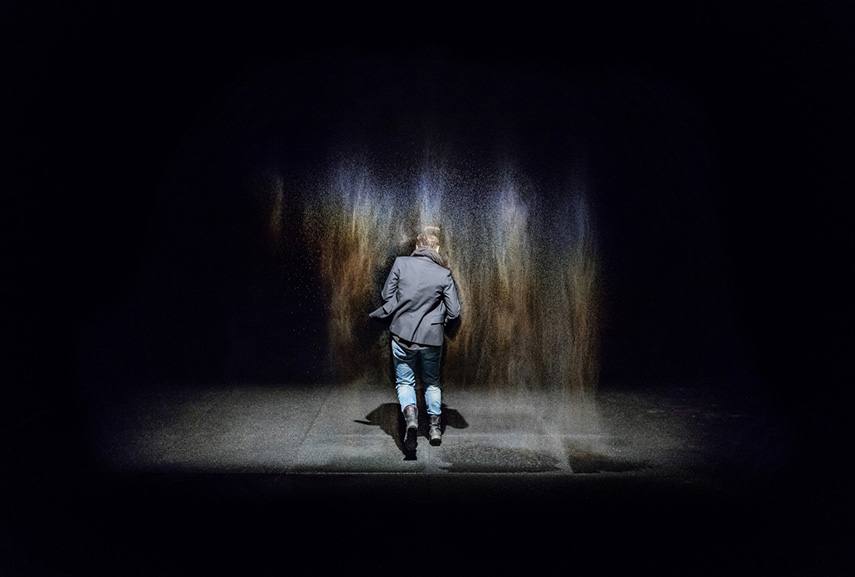 Nothingness is not nothing at all
The Nothingness is not nothing at all exhibition will see Olafur Eliasson's selected artworks arranged with particular attention to how they correspond and converse with the museum's concrete walls. Inspired by the building's intriguing architecture composed of curved ceilings and rectangular rooms, the artist chose works that use basic geometrical shapes, such as spheres, circles, pyramids or cubes. This way, he created small structures within a large one, dividing its space into individual areas through precisely curated constellations of artworks. Many of them traditionally include elemental materials such as stone and ice, recalling the importance of nature.
Apart from sculptures and installations, the exhibition will also feature Olafur Eliasson's paintings and a series of photographs that testify to his investigations of color perceptions. Through the use of optical devices, lenses, mirrors and glass spheres, the artist puts a spotlight on our visual perception, questioning the subjectivity of it and pointing out its spectre of possibilities. What is it we actually see while we're looking at something, at our surroundings? These artworks will actively involve us in the act of perception and discovery, in ways we perhaps didn't know there were.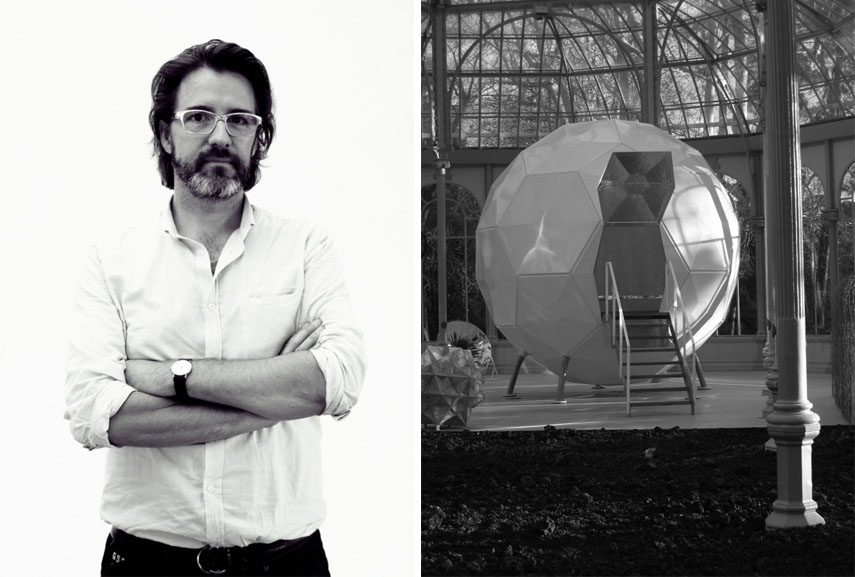 Olafur Eliasson Retrospective at Long Museum Shanghai
Olafur Eliasson: Nothingness is not nothing at all, a retrospective exhibition of works by the Danish/Icelandic artist, will be on view from March 20th through June 19th, 2016 at The Long Museum in Shanghai, China. It represents the artist's latest event in a busy schedule - just recently he presented a powerful artwork during the COP21 Conference on Climate Change in Paris, and his exhibition at Galerie Belvedere in Vienna just closed. The next stop for Olafur Eliasson after China will be Chateau de Versailles, for a show in the summer of 2016.
  Editors' Tip: Unspoken Spaces
It is not yet released, but you'll want it when it is. Unspoken Spaces represents Olafur Eliasson's first monograph in more than ten years, produced in close collaboration with the artist and his studio, explores his driving interest in finding visionary shapes to physically represent abstract ideas. It is a richly illustrated journey through spheres, tunnels, towers, walkways, and archways, as well as pavilions and larger buildings realized by Eliasson and his studio since the late 1990s. The work is illuminated by in-depth project descriptions and Eliasson's own words. Informative essays by renowned writers across a variety of fields―from geologists and historians of art and science to architects, artists, and philosophers―give the works context.
Featured image: Olafur Eliasson - Seeing plants, 2003. All images courtesy of The Long Museum.