Danish-Icelandic artist Olafur Eliasson is without an argument one of the most prolific contemporary creators whose multimedia practice goes beyond the notion of  visual arts. It can be said that his entire approach is historically speaking rooted in Kinetic and Op Art; however, Eliasson creates multifaceted works that are aesthetically and conceptually challenging, and take in consideration certain social and political implications.
Therefore, it is not unusual that one of the most important hubs for contemporary art, Tate Modern is opening a grand retrospective of Eliasson's work after the debut of his widely saluted installation The weather project in 2003. The upcoming survey is expected with great anticipation since it will offer a unique chance to plunge in the highly sophisticated, intelligent and immersive oeuvre of this prolific artist.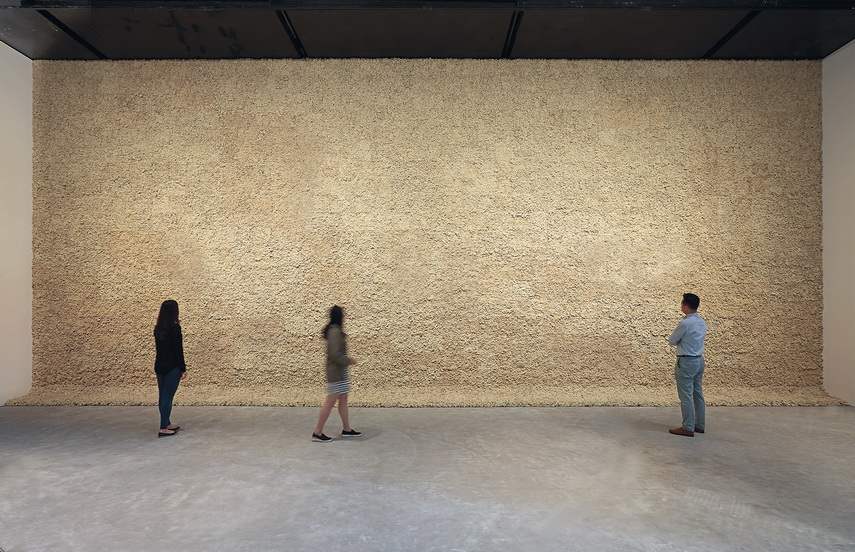 The Great Retrospective
The upcoming survey will explore the art of Olafur Eliasson by encompassing some of his most important installations, paintings and sculptures.
In joined efforts with Studio Olafur Eliasson, the curators Mark Godfrey and Emma Lewis tend to reveal not only an array of concerns regarding sustainability, migration, education and architecture and various approaches to experimentation, but moreover the process behind in the context of various and often complex collaborations with various architects, scientists, technicians, and professionals from other fields.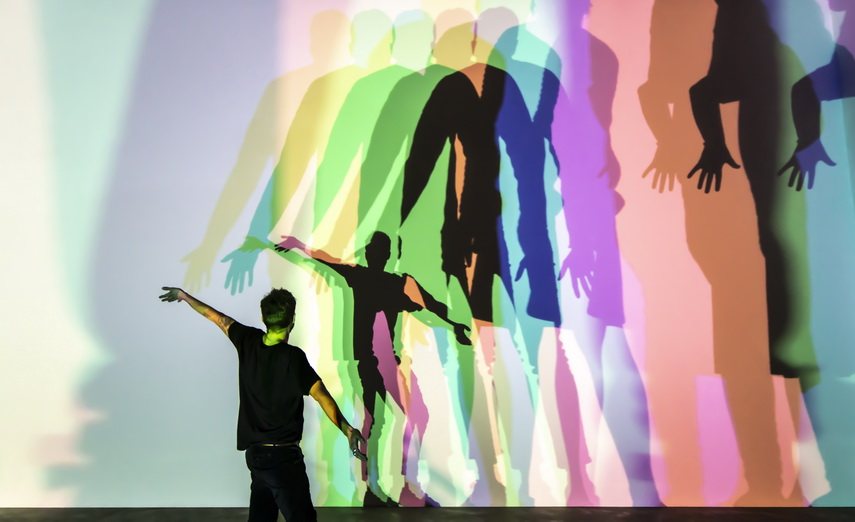 The Works
The installment will be thematically centered around the groups of works. Staring from his early explorations of the movement, natural phenomena and space, over more elaborate optical experiments with color, geometry, light, to his participatory works.
On display will be Eliasson's works aimed to explore social and environmental issues such as Little Sun (project initially launched at Tate Modern in 2012) provides solar powered lamps and chargers to communities without access to electricity; Green Light – An Artistic Workshop in which asylum seekers and refugees, alongside the audience, produce Green light lamps and are involved in an accompanying educational program; and the recently displayed installation titled Ice Watch in front Tate Modern, consisting of melting glacial ice from Greenland which aims to tackle the public (re)action against climate change.
Architectural projects made by Eliasson throughout the years as well as behind-the-scenes insight into how Studio Olafur Eliasson functions will be accessible to the audience to consume and engage with.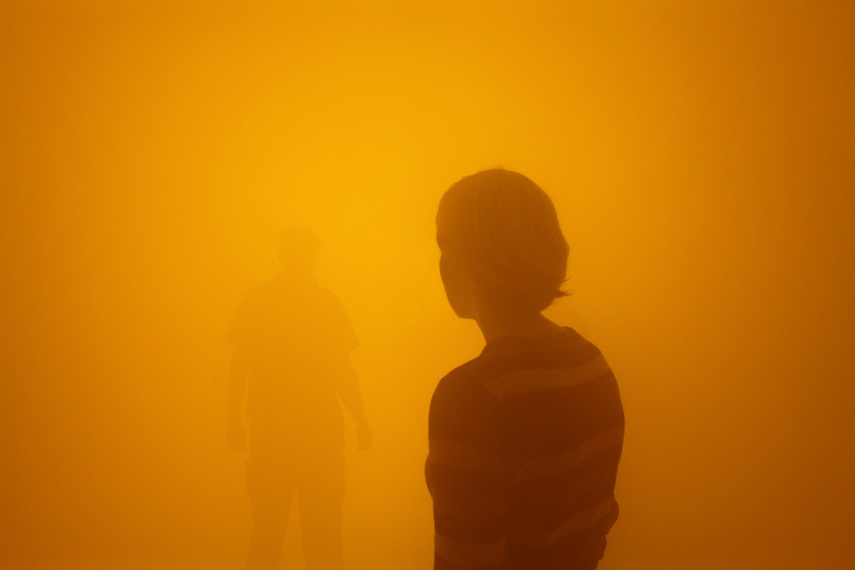 Olafur Eliasson at Tate Modern
During the exhibition, Studio Olafur Eliasson will also prepare a special menu in collaboration with Tate Eats based on fully organic, vegetarian and ethically sourced food made and eaten by the studio members.
The Eliasson survey will be followed by a series of public events, and a new catalog which will provide a thorough insight into Eliasson's methodology through dialogs between the artist and his collaborators.
Olafur Eliasson: In real life will be on display at Tate Modern in London from 11 July 2019 until 5 January 2020. Afterwards, the exhibition will travel to the Guggenheim Museum Bilbao in Spain where the audience will be able to see it from 14 February until 21 June 2020.
Featured images: Olafur Eliasson - Beauty, 1993. Spotlight, water, nozzles, wood, hose, pump. Dimensions variable. Installation view at Moderna Museet, Stockholm, 2015. Photo: Anders Sune Berg; Big Bang Fountain, 2014. Water, strobe light, pump, nozzle, stainless steel, wood, foam, plastic, control unit, dye, 1650 x 1600 x 1600 mm. Installation view at Moderna Museet, Stockholm 2015. Photo: Anders Sune Berg; Ice Watch. Blocks of glacial ice. Dimensions variable. Supported by Bloomberg. Installation: Bankside, outside Tate Modern, 2018. Photo: Charlie Forgham Bailey. All images courtesy of the artist; neugerriemschneider, Berlin; Tanya Bonakdar Gallery, New York / Los Angeles © Olafur Eliasson. All images courrtesy Tate Modern.