Olivier Landes begins a reflection around the link between urban art interventions in the public space and their contexts of origin. Christian Omodeo, the founder of the agency and Parisian bookstore Le Grand Jeu, tells us about it.
For forty years now we have been referring to "contextual art" by appropriating an expression first used in 1976 by the Polish artist Jan Świdziński (1923-2014). These are more or less spontaneous forms of art that appear in our cities. Several books have been devoted to this subject, such as L'Art Contextuel published by Paul Ardenne in 2002. However, more one thing seems obvious, the more time it takes to define it:
To this day, there was no books centered around the close link that graffiti and street art often maintain to their original contexts.
We must therefore thank Olivier Landes - and Alternatives editions who have supported his approach - for filling this gap through a book, Street Art Context (s). This "shows how these works take their full dimension when they echo a physical, historical or societal context with which the artist deliberately decides to play or to confront himself."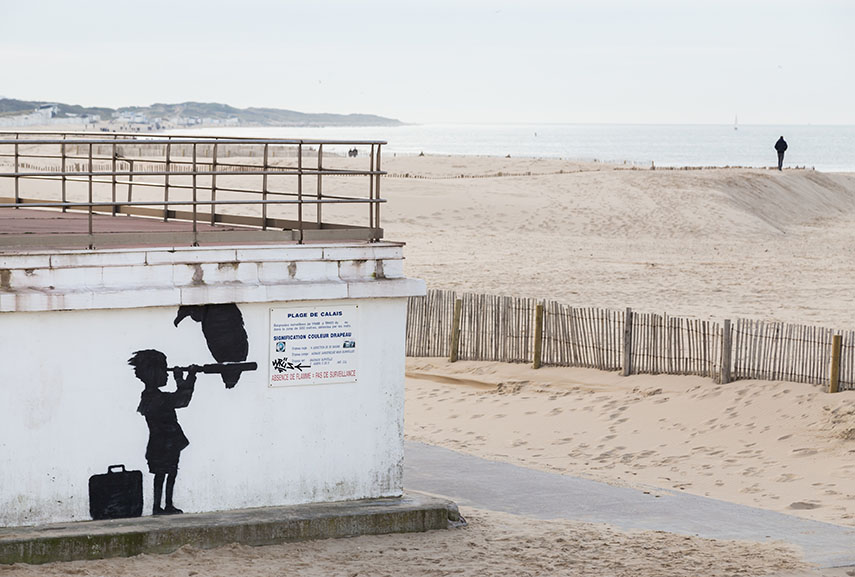 Street Art Context (s)
Focused around four thematic chapters (architecture, landscapes, figures and social issues) and an introductory essay, Street Art Context (s) captures the passage to adulthood of this artistic phenomenon in a certain way. Far from being one of those atlases that try to provide an overview of urban art, the book draws rather a precise line of demarcation.
Olivier Landes is interested in the neo-muralist wave that has become the hallmark of this movement since the beginning of 2010. Most of the visuals date from the last few years, to an extent where the book also deserves to be read as a travelogue, that of an artistic director who signed several urban art projects of the same period.
A number of photographs of In Situ at Fort Aubervilliers in 2014, Rouen Impressionnéeen 2016 or, more recently, painted gabled walls in the 14th arrondissement in Paris - projects led by Olivier Landes - punctuate this book.
Olivier Landes - Street Art Context (s), courtesy streep.fr (English subtitles available)
Cities as Art Galleries
Street Art Context (s), written by this author, geographer and urban planner, tries to explain to readers the importance of context - "a lever that amplifies the aesthetic effect produced by drawing".
The growing tensions that run through this environment are not, however, forgotten: Olivier Landes is interested in the city as a physical and symbolic place of art. He is aware that part of the public is now relocated and will access the works through a computer screen or smartphone.
That's why Street Art Contexte (s) brings together so many photographs of interventions, after finding a balance between street and screen without succumbing to unproductive polarization. Indeed, the defenders of the context claim a socially engaged approach and the organizers of events are pleased to underline the public attention that their productions arouse.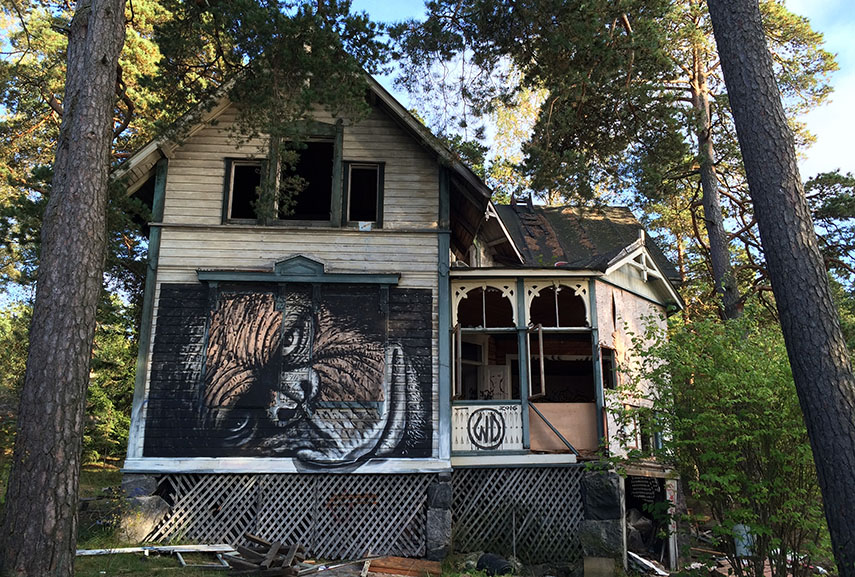 The Book by Olivier Landes
Borondo, 1010, El Seed, Hyuro, Jan Kalab, Fintan Magee, Telmo Miel, Pastel FD, Seikon and Guido van Helten are some of the artists that Olivier Landes has brought together in this fine work.
The only flaw would be to give pride of place to the mural forgetting, with some exceptions like the Italian artist Fra Biancoshock (page 218-219), that there are also ways to make art in the city without painting and nacelles.
Street Art Contexte (s) by Olivier Landes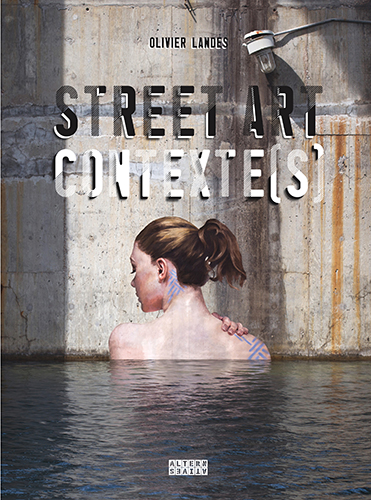 Featured images: Jorge Rodriguez Gerada - David, Buenos Aires, Argentina, 2015 ©Ana Alvarez-Errecalde; Mohamed L'Ghacham, Los Alcazares 2016 ©Mohamed L'Ghacham. All images courtesy Streep.