The unclassifiable and multidisciplinary Olivier Martineau art will soon be presented in his first solo show Open the Whale of Love soon at Galerie C.O.A. This self-taught artist started his work by exploring the field of design and furniture, but soon moved to creating more zoomorphic pieces which show his interest in expressionistic facture. Roaming the streets of Montreal, he finds objects which inspire him and which he later integrates into his works in various ways, often combined with sculpture and painting. After years of exploration, the center of his artistic focus became the translation of chaos into harmony and finding equilibrium in the most unexpected places and objects.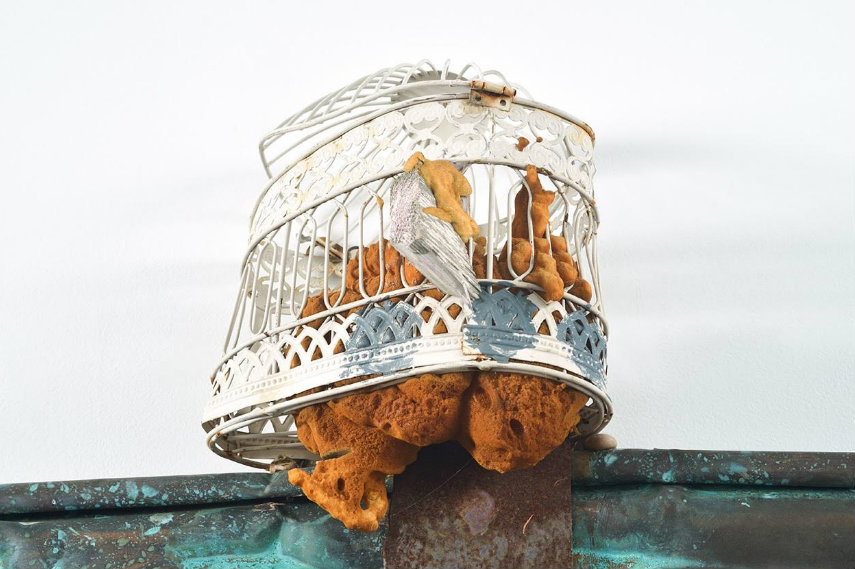 Uniqueness of a Self-Taught Approach to Art
Starting his career as a professional athlete but pursuing a life filled with creative activity that has been going on for ten years, Olivier Martineau has a multidisciplinary approach to art, doing everything from sculpture, painting, performing to writing. His interest in sculpture was evoked by creating pieces of furniture design, but the main point of his creative career started when his instructor became the award-winning artist and designer Tibor Timar, who led him to explore recycled materials; something that would become his main passion in art later on. Through constant trial and error, he first worked with reclaimed wood, but continued experimenting with various materials. Today Olivier Martineau  has a great reputation for his outstanding designs and sculptures. Together with the artist Claude Lessard he founded a collective for presenting and creating artwork from recycled materials, and the two of them led a large on-site exhibition of more than 30 artworks which they created by using 7 tonnes of copper at the Fairmont Château Frontenac.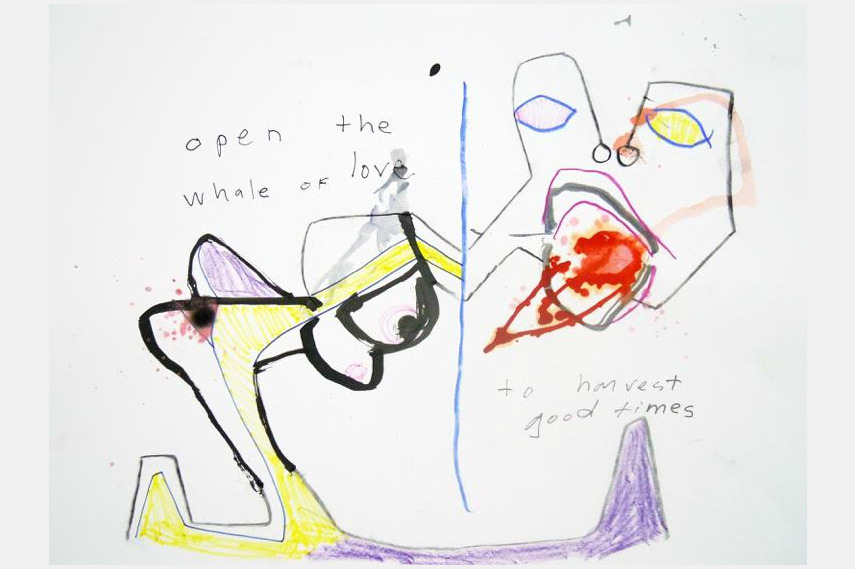 The Transformation of Found Objects
Olivier Martineau has a passion for collecting found objects and repurposing them as parts of his installations and paintings. The philosophy he finds behind this is in trying to create harmony in items which we usually view as chaotic, belonging to trash, unusable. He manages to recreate the meaning of stray umbrellas or toboggans, and make them whimsically alive again trough his works. His creative process is largely guided by a daily activity of automatic drawing which relies on spontaneity and chance, where every item he finds becomes a tool for drawing or creating a sculpture; be it a proper crayon, ink or a simple coffee mark.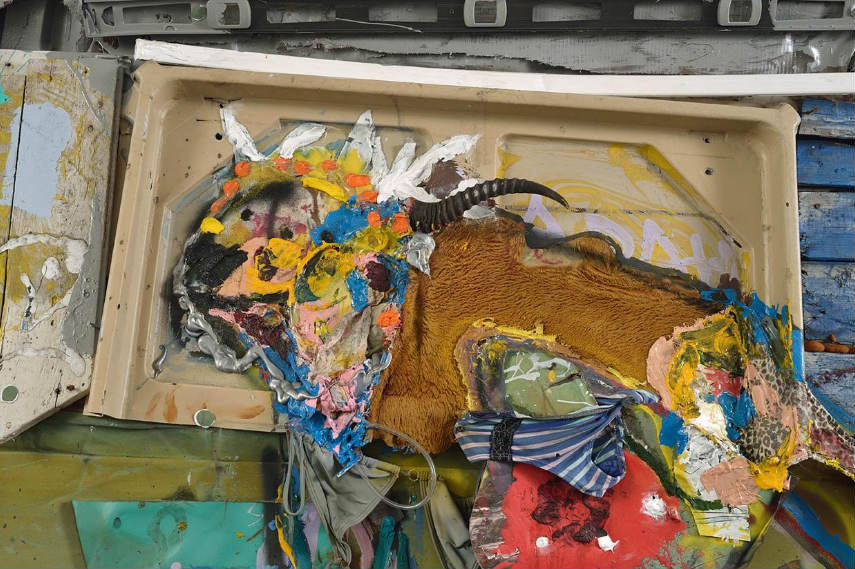 Olivier Martineau Art at Galerie C.O.A
Do not miss this unique chance to witness unusual works by an artist who manages to find beauty in all surroundings, Olivier Martineau, through a truly refreshing, free and multidisciplinary approach to everyday objects, places and situations. The exhibition Open the Whale of Love will give you an opportunity to discover the equilibrium of chaos, and it will be hosted by Galerie C.O.A. from March 23rd to April 29th, 2017. The vernissage will be held on Thursday, March 23rd, from 5 PM.
Featured Images: Olivier Martineau - Installation Detail, 2017, Olivier Martineau - I Always Had to Become Reality, Olivier Martineau - When You Realise We Are All One Only Elements. All images courtesy of Galerie C.O.A.