French photographer Olivier Valsecchi is back, with his most recent series of photographs entitled Drifting. Widely famous for his Dust series which brought him the prestigious Hasselblad Masters Award in 2012, Olivier Valsecchi is keeping his original orientation toward the portrayal of body figures, this time engaging in a dialogue with history and work of renowned painters from the baroque era. Unlike his previous works, most of them being almost sculptural representation of human bodies and a true celebration of human architecture and vital force, his Drifting series strike us as more melancholic and emotional exploration of humans ephemerality.
Unravel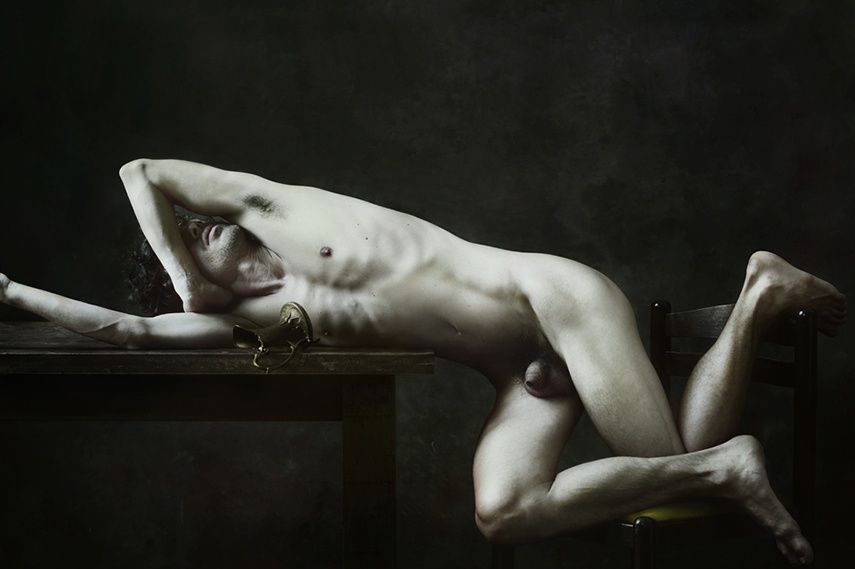 Olivier Valsecchi's Photography Aesthetics
Throughout his work, Oliver Valsecchi is echoing the aesthetic of classical portraiture and fine art photography. His praxis is rooted in minimalism with highly detailed representation of figures portrayed on a dark background. His astonishing photographs bring a subtle take on erotic imagery focusing on the beauty of human body as seen in the classical aesthetic canon. Rather than exploring the lust and raw sexuality Oliver Valsecchi is offering a delicate view of the idea of bodily beauty. This is why he often chooses to depict his models as anonymous and impersonal, covering their facial expression and letting the composition of the artwork and the portrayed bodies to speak for themselves. Some of the finest examples of Oliver Valsecchi's style are his Klecksography series which intersect sculpture and photography and his Dust and Time of War series which bring the powerful cosmological imagery of bodies rising from the ashes.
Requiem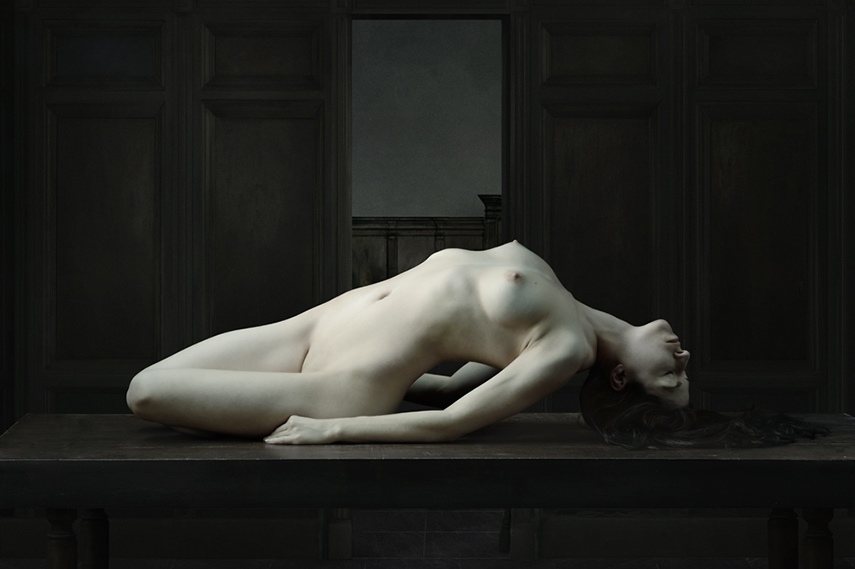 Drifting Photography Series
The Drifting series of photographs is highly influenced by the 17th century baroque aesthetics in the choice of the atmosphere and techniques of visual presentation. Valsecchi gives a new vision on the symbolism of Memento Mori a reminder of human mortality, often explored in baroque era and medieval times. Through the use of Caravaggio's chiaroscuro technique French photographer effectively achieves intense, dramatic and unsettling atmosphere surrounding the deathly stillness of portrayed subjects. His Drifting series engage in a dialogue with the old Masters of portraiture, exploring the notion of still-life painting style of the Flemish school, reinterpreting the genre requirements in the photography medium.
Tremor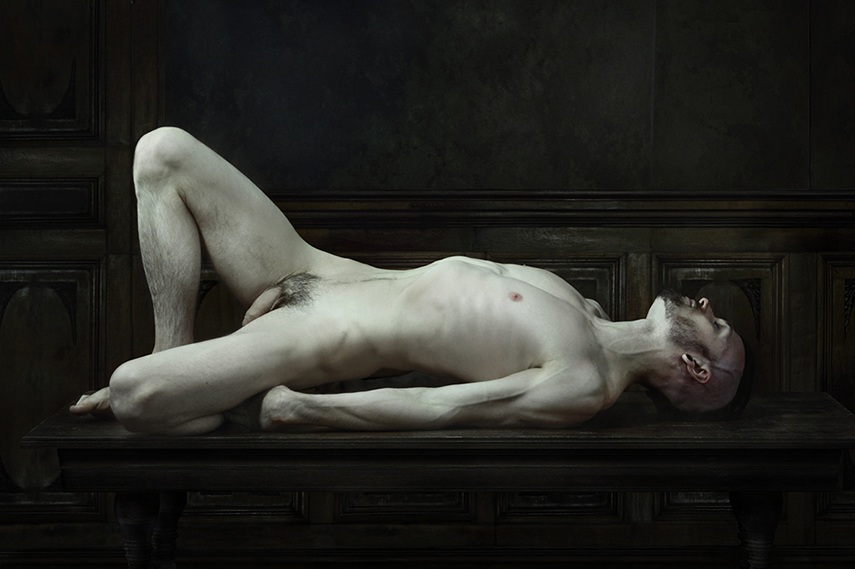 Drifting, Unsettled, Transitional Subjects of Olivier Valsecchi
Twisted bodies presented in the Drifting photography sequence strike the viewers as mysterious and disquieting. Unlike in Dust series which celebrated the force of life through a visual representation of mythical story of rebirth, the Drifting subjects are caught in a peculiar and eerie space between life and death. Portrayed subjects look like they're falling apart, lingering and sliding off the surface, powerless to overcome the restraints of the body. The artist's idea was to catch the bodies in a transitional space, like they're recovering from the emotional trauma, or like they are stuck in an endless state of vertigo.
For more provocative photography create your profile via My Widewalls for FREE!
Venuses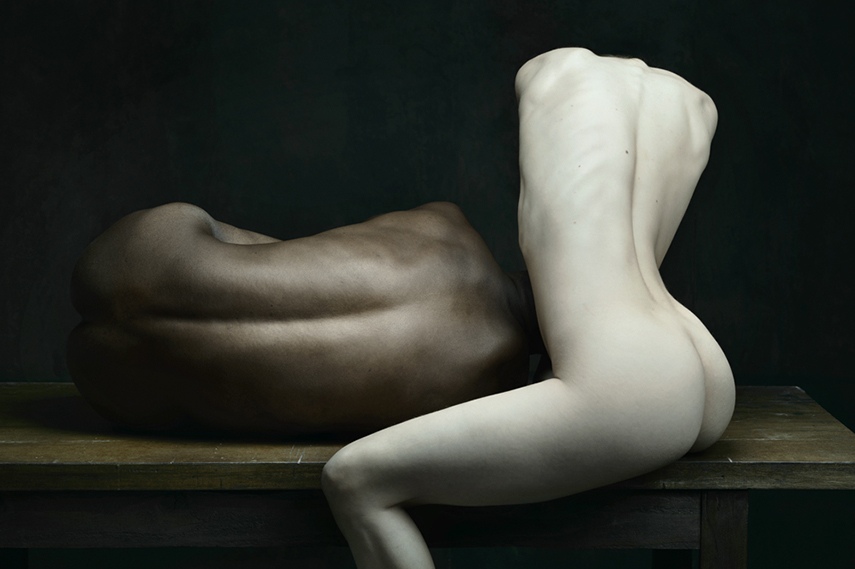 Nevermore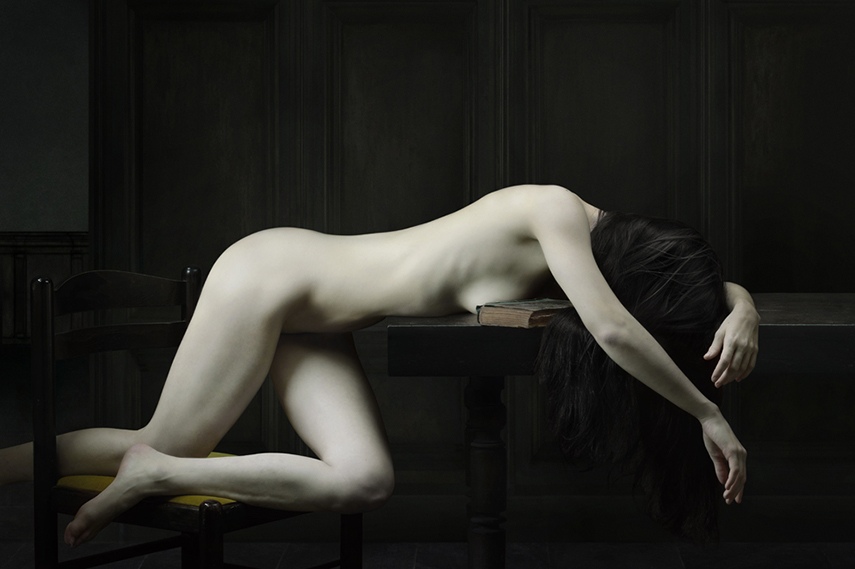 Home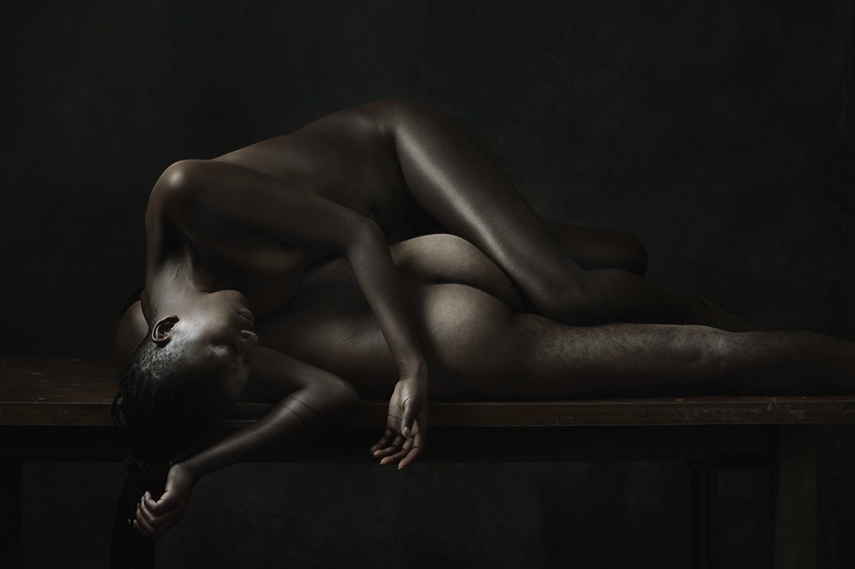 Boy With a Grudge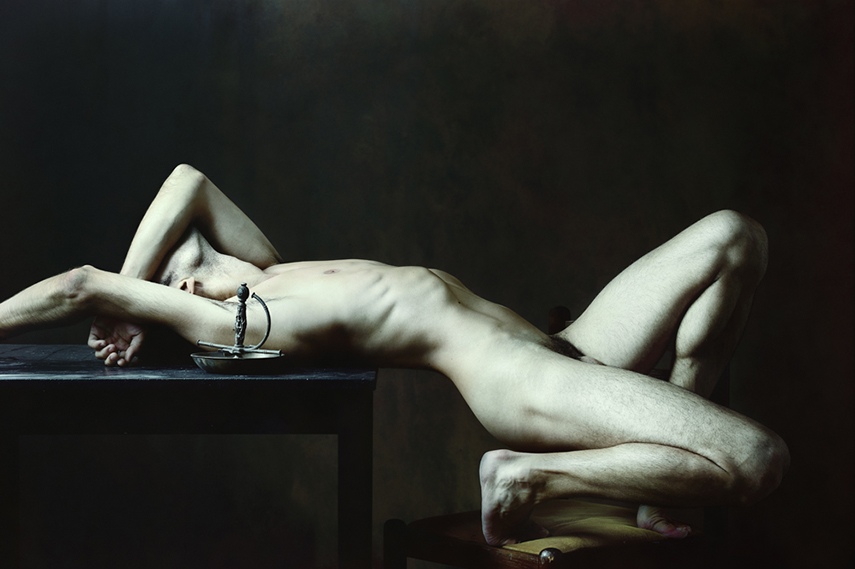 Blooming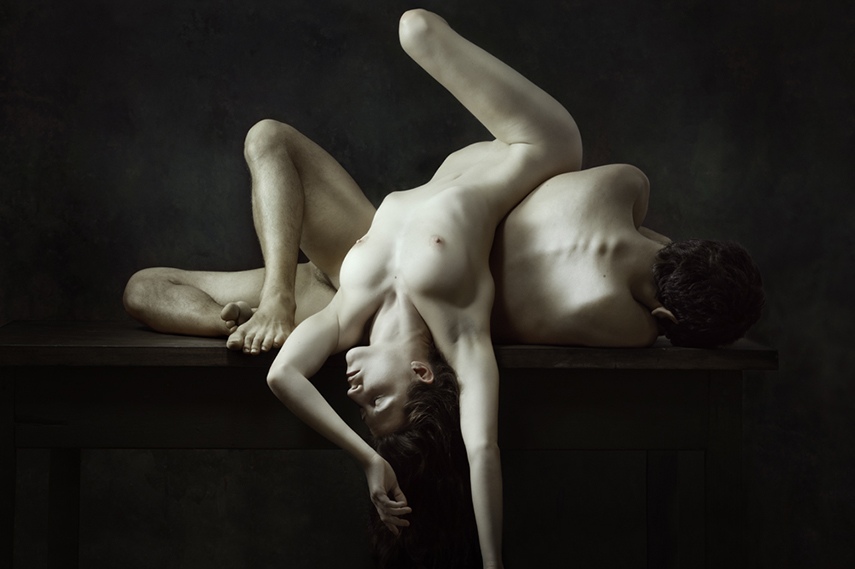 Featured images:
Olivier Valsecchi - Drifting, 2013.
Olivier Valsecchi - Iris Vanitas, 2014.
All images courtesy of Olivier Valsecchi