Art isn't necessarily what most people think about when they are looking to invest some money. Some see it as an untouchable world, only for the super-rich or for those with a real in-depth knowledge of the subject. In fact, it can be a very lucrative investment for anyone if it's done well as long as you're willing to learn.
Olyvia Kwok began investing in art at age 22 having spotted a Chinese scroll painting being sold for $33,000 in an auction. She believed that the painting was older than suggested and therefore worth more. She sold it later for $220,000. From that, Kwok opened her own gallery which specializes in new and emerging art markets. Kwok now operates in London's exclusive St James's, as well as setting up an art fund for a Swiss bank and helping to boost emerging art markets in Korea, China and Japan.
Kwok now has her own business which collects and sells art, as well as offer investment opportunities to co-investors and external clients. At her company, she uses 15 years of experience and in-depth knowledge to exploit the investment power of emerging art.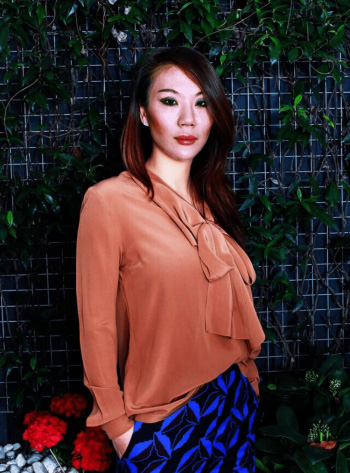 Why Should I Invest in Art?
According to Kwok, the art market is strong, growing and profitable, suggesting that "in 2007 the art market was valued at £7 billion and it is now valued at £20 billion. The market has tripled."
There are great investment opportunities in art, especially for those who are willing to put a bit of work into it. Reasons to invest in art include:
Its value increases over time – most art will appreciate as time goes on. If you buy something of quality, it's value should only increase.
Art is a physical asset – meaning that it is something that can be kept by the investor, and does not rely on anybody else for looking after it, or its success as an investment.
Art is resistant to market fluctuations – unlike monetary or property investments. Kwok explains, "Art retains its value. Unlike other assets, such as stocks, the value will never drop to nothing. A Picasso could go today for £20 million or the same work could go tomorrow for £15 million, but it will always be a Picasso."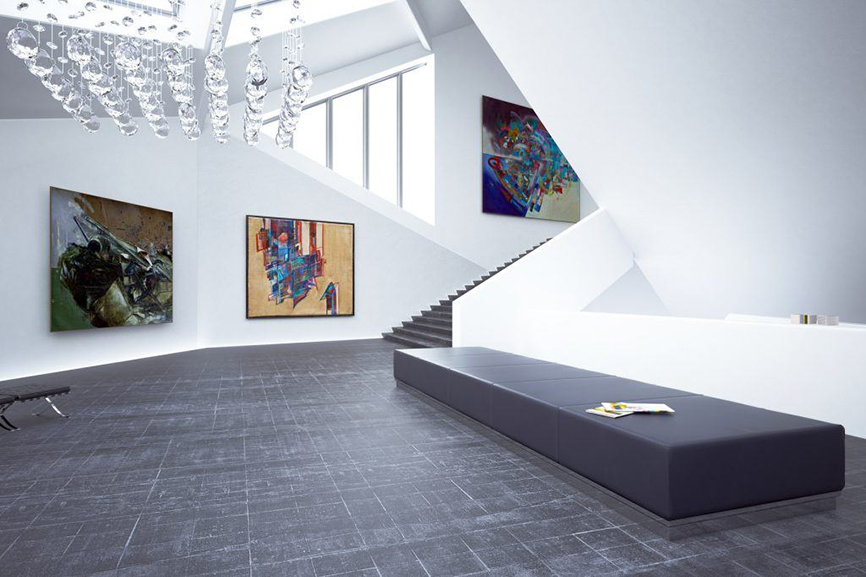 Key Considerations when Investing in Art
Just like anything else in the world, there are, however, some considerations which must be made. That doesn't mean that it isn't possible for anyone to make money from buying and selling art, just that it might involve a bit of work.
Understanding the Trends
According to Kwok, the key to a successful investment in art is by understanding current trends. By knowing about what is and what isn't popular, you can give yourself the best chance at earning money from your artwork.
Art can be like super-high-fashion trends. Prices can depend on trends and what is fashionable. One day it could be Impressionists and the next Surrealists, that's why it's so important to stay in touch with the market and to keep a short-term focus.
Try visiting art galleries and exhibitions and talking to people in the business to hone your knowledge and get a good understanding of what is going on in the art market.
Buying Art to Invest
To succeed in investing in art, it is important that you not only buy the right piece of art, but also that you buy and sell it for the best prices. Most people who are intending to buy artwork for investment get it from either the internet, galleries and exhibitions, or auctions.
The internet has opened up the art world as you don't need to be physically near to the artwork in order to buy it. With lower overheads than galleries and auctions, prices should be a little lower, but make sure that you buy from trustworthy galleries or dealers online.
Galleries and exhibitions allow you to take your time and give a more relaxing and hopefully enjoyable experience for buying art. You will have time to peruse, deliberate and discuss the art with others, which can be extremely valuable when you are considering buying a piece.
Auctions offer an exciting experience, but it is easy to get carried away. There are pressures which can cause you to make snap decisions, so go in there knowing what you want and how much you want to pay for it and try to stick to this. Also remember that a buyer's premium of 10-30% is usually added to the final amount that you'll pay.
Where to Sell your Art
When it comes to selling your art, the key is to give it as much exposure to the right people as possible. This way, you should get the highest price for it. The best options are online or through a gallery or auction house.
If you are selling online, you can reach a wide range of potential buyers, and there are online platforms set up especially for this. It is important, however, to make sure that you use a reputable dealer or platform.
If you are considering selling through a gallery, you will be able to utilize their network of potential buyers. You will usually have to pay commission and should try to get the art independently valued before you put it up for sale.
There are many advantages to investing in art – as Olyvia Kwok has proven throughout her successful career. As with most things, by understanding what you are investing in and following the trends, anyone with the will to can start collecting art, earning a profit from it and making a successful investment.
Written by Emily Wilson.