Extremely devastating and painful experiences can definitely produce sever instability and trauma for a lifetime. A change of personal perspective can be helpful method to overcome such a situation. Very often therapeutic power of art proved to be a profound salvation. Perfect example is street artist Omar Hassan, who exhibited at the Italian Pavilion at the 54th Venice Biennale in 2011.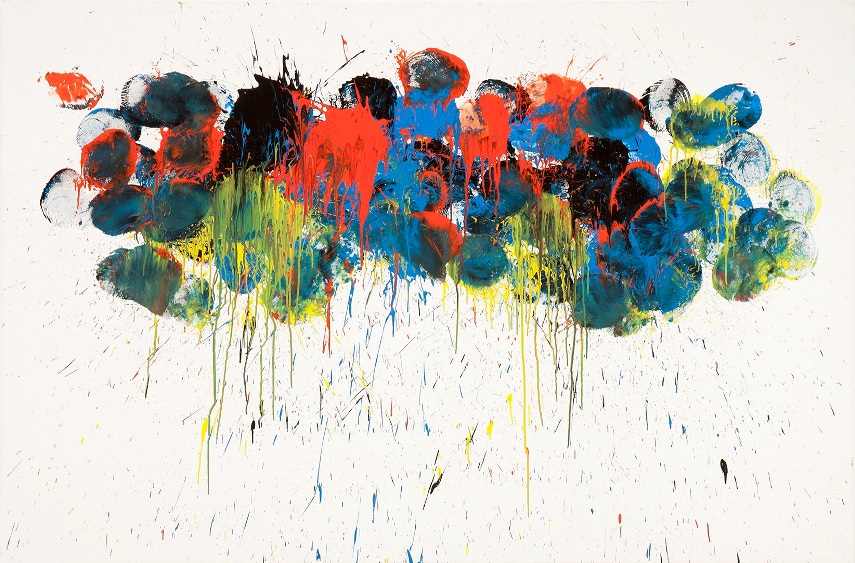 Omar Hassan's life and art entwined
Omar Hassan is definitely an artist of intriguing background, which greatly represents essence of his art. His best friend, a prolific graffiti artist, encouraged a 15-year-old Hassan to join him in experimenting on the walls of his native city. Unfortunately, later he witnessed his best friend fall to his death in one of Milan's underground tunnels.
The tragedy proved a formative event for Hassan. The artist felt compelled to explore various paths, experimenting with a significant talent for boxing and fearless creative risk however he was forced to hide that fact that he suffered from diabetes. Hassan was forced to abandon his love of the boxing and the lure of competitive sport when this diagnosis was discovered and returned his focus to his artistic practice.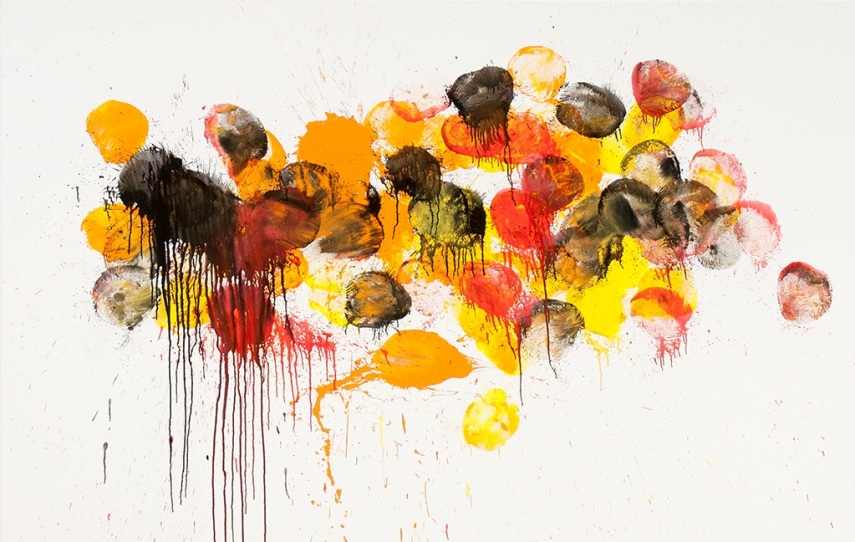 Technique of Omar Hasan
As a monument to this important time of his life, the following exhibition will include ten paintings produced through the artist's new boxing-inspired technique. The creation of these paintings involved Hassan dipping his boxing gloves into an array of colorful paint pots and punching onto a large white canvas, in a very physical display of strength, anger and cathartic energy. The abstract series represent  beautifully pure and raw insight into how the artist channels his energy and portraits his story into a work of art: the street and fine artist, the boxer and the young man living with diabetes. His inspiration can be traced down to Jackson Pollock's drip manner or to some works of Robert Rauscheberg.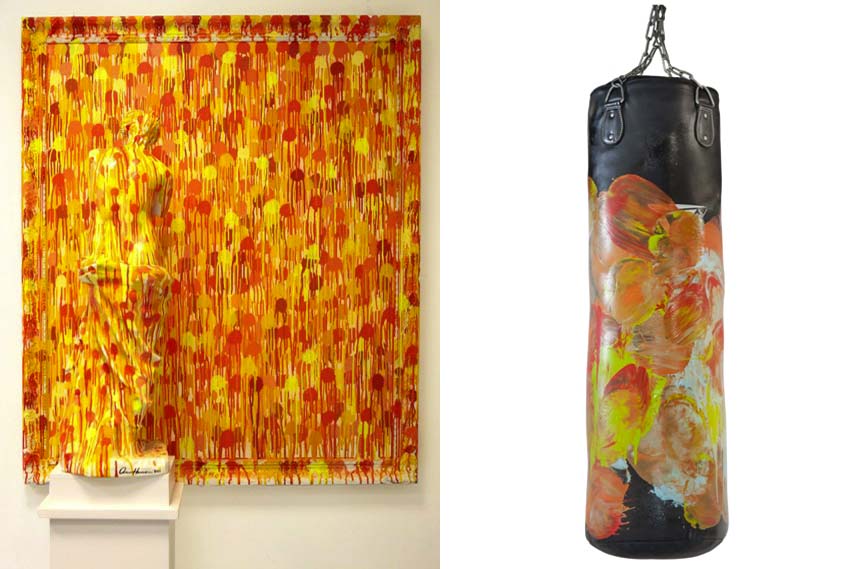 Breaking Thorugh at ContiniArtUK
Besides Breaking Through series of paintings, part of the exhibition will be the Injections series, a direct reference to Hassan's daily insulin shots. These points of light represent the artist's positive outlook in bursts of color on bright canvas.
Omar Hassan will be performing a live Breaking Through painting during the opening of the exhibition on 23rd April. The final result will be auctioned off in support of Diabetes UK, a charity devoted to promoting awareness and caring for those with diabetes. ContiniArtUK will also be making a substantial contribution to the charity at the end of the exhibition. You can also take a look at the opening event of famous sculptor Igor Mitoraj that took place in this gallery.
This authentic exhibition is going to be open for public in London based gallery ContiniArtUK from 24th April until 10th June 2015.
You must be starving for more exciting artists and exhibitions, so Sign up for My Widewalls and feast as much as you can!
All images are courtesy of artist an the gallery.