The San Francisco area has a lot to offer, especially around Valentine's day. One of those things is the annual exhibition of erotic art, and this year it's happening for the 5th time. Titled On the edge, it certainly blurs some lines and is looking to get your blood flowing with some very NSFW pieces.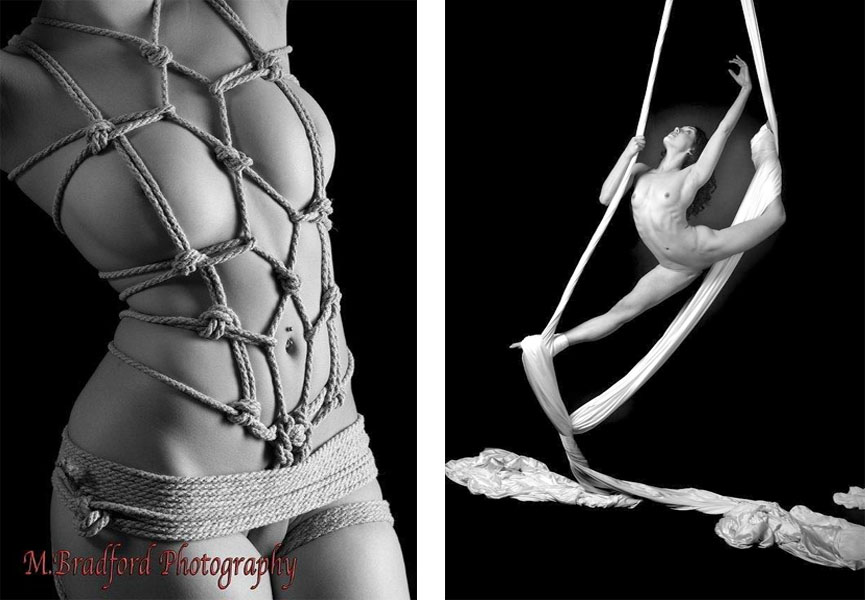 The Celebration of Bondage
Other than including 450 photographs from 26 erotic photo artists, the show will also include erotic sculptures. Ranging from fine art nude to extreme erotica, one of the largest erotic art shows on the West Coast. It is curated by Peter Keresztury, a 74-year-old art show producer who saw bondage as an upcoming trend, mostly due to "50 Shades of Grey" and decided to make the most out of it. Being an erotic photographer and sculptor himself, he is on a mission to break the taboos by showing some very explicit art, but also making it as well. His resin and fiberglass pieces are anything but classical or anything you would expect to see. Together with his wife, Deborah, he proves that erotica definitely reaches beyond age.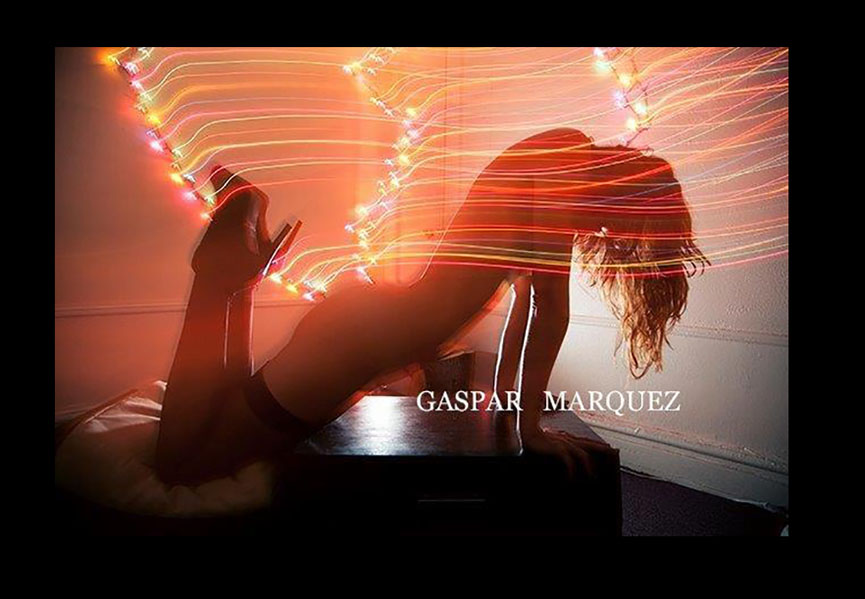 The Artists
The exhibition will also include body painting, a latex fashion show, pole dancing and a dance troupe, rope tying and lots of bondage photos, together with fine art photography. Some of the attendees will be dressed in bondage and other erotic outfits. Authors of these works will also be present, together with their models. The photographic work that will be features ranges from classical nudes by Andy Amyx and the multiple exposures by The Antic Staatsoper and Michael Rosen, to black-and-whites by Vlad Kenner, Michael Savvides, Gaspar Marquez and others. The sculptures explore the female bodies in different shapes and material in the works of Wayne Berger, Catherine Merrill and Doll Smut, to name a few.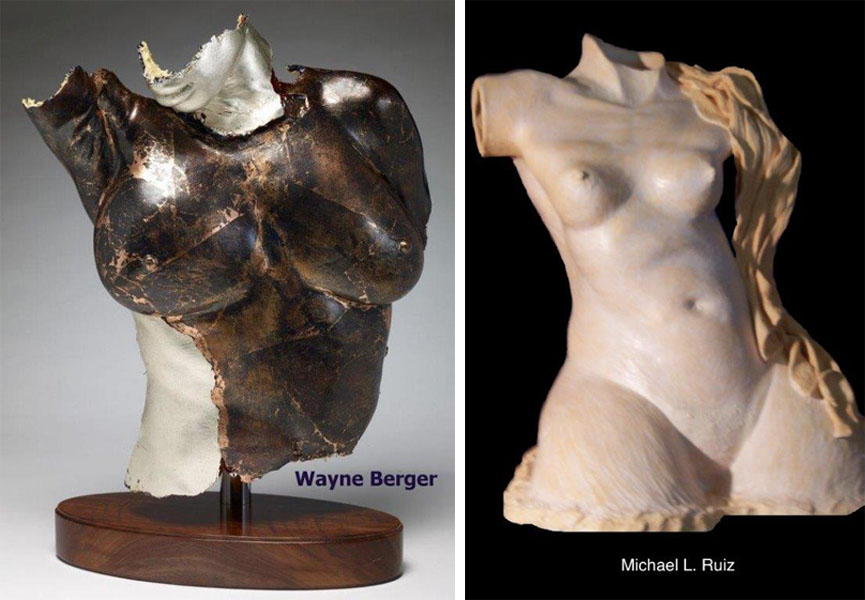 On The Edge
Previous editions of On The Edge were more than successful, with over 1500 people visiting each time. The visitors, who needless to say need to be over 18 years of age, are also able to buy displayed works. On The Edge 5 will be held at the SOMArts Cultural Center in San Francisco, USA, from February 13th until February 15th, 2015.
Make sure you also check out the Refined Erotica of Riccardo Mannelli, and the nudes by Thomas Ruff for something slightly more hardcore.
Our Provoke! section is smokin' hot! Sign up for My Widewalls and join the party!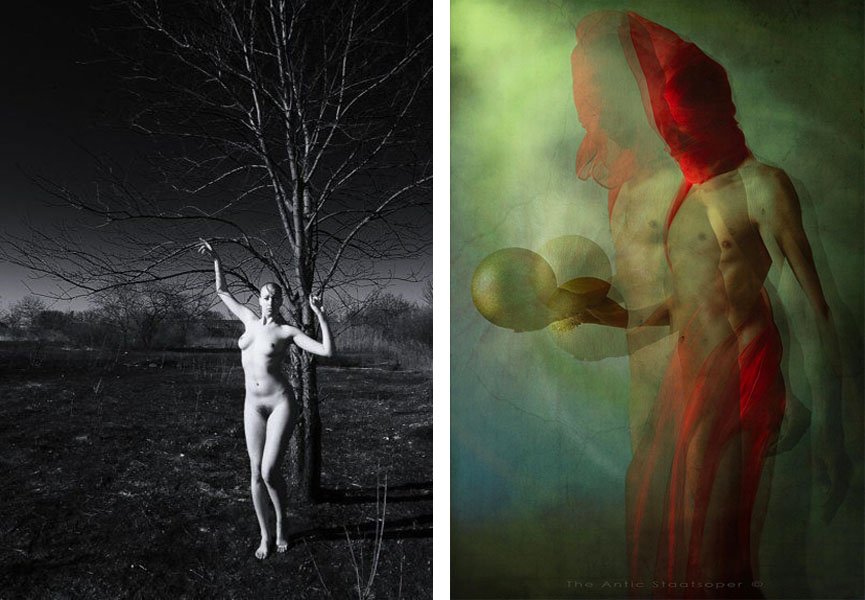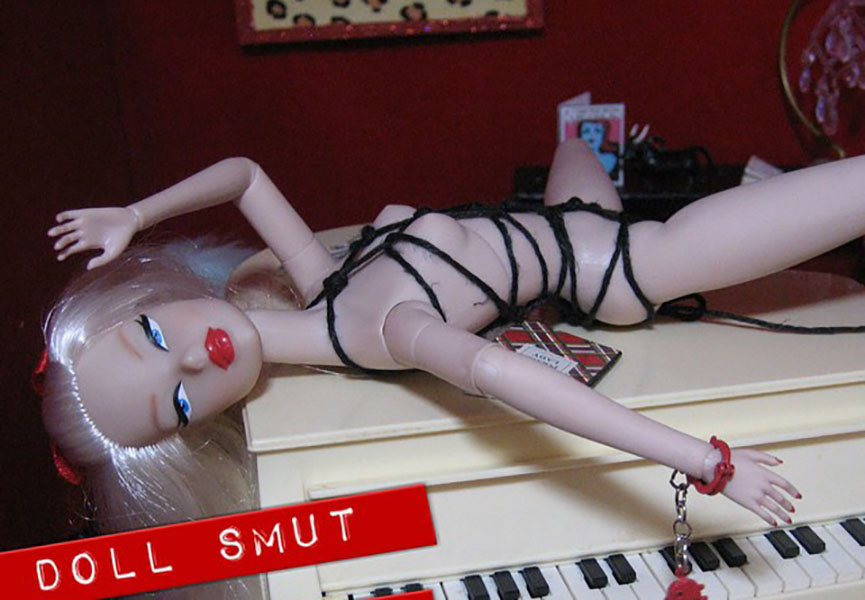 Images courtesy of Erotic Art Events.