We live in a world where originality is considered extremely rare and where nearly everything is a copy of something already made. In the world of art, originality is one of the crucial elements for success and recognition and the ones who have it, sooner or later, earn their place on ladders of success. Andy Warhol, Salvador Dali, Jean-Michel Basquiat and many other art names are true examples of originality meets success. But, what about today's artists? Who is going to inherit Koons, Hirst, Richter, Banksy? CNN asked the same question and went on a mission to find out. In a brand new international series entitled "Ones to Watch" that airs this December, CNN explores contemporary and street art, tries to unravel the mystery about the success behind the biggest names in art, by questioning some of the masters of the craft, as well as its biggest connoisseurs, tries to find out who are art's next big stars.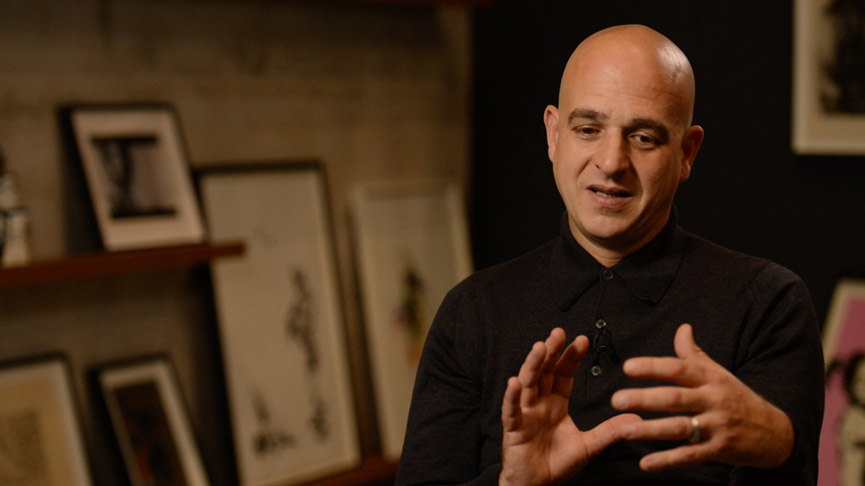 Top Three of Contemporary Art
First episode of "Ones to Watch" tackles the world of contemporary art, specifically portraiture. Every year, British National Portrait Gallery organizes a search for the best portrait painters across the world and this year, the First Prize was awarded to a German painter Thomas Ganter. Jonathan Yeo, one of the British most renewed painters and member of the BP Portrait Award jury, was asked to go through the list of participants once again and chose two more artists that are "ones to watch". He chose British artist Richard Twose and Serbian painter Jelena Bulajic. The criteria for choosing these two among others is the specific emotion the painted face brings: "The important thing for the artist is to interpret the character in an interesting way, to tell the story rather than just an accurate and tight representation of how they subject actually looks".
Lazarides and Fairey Choose Their Next Big Stars
Episode two shines a light on the next big names in street art and this rapidly growing subculture that is turning into a multi-million dollar industry. As experts on the subject, authors of the series chose one of the first witnesses of the birth of the movement in UK, Steve Lazarides, and the street art legend and a man behind the first Obama campaign, Shepard Fairey. Their selection of "Ones to Watch" involved Chicago-based artist POSE, Shamsia Hassani from Afghanistan, and Portuguese artist Vhils.
Steve Lazarides, once right hand of the street art icon Banksy, today owner of the first gallery trading exclusively in street art, chose Shamsia Hassani stating that "she has that one iconic image that people can relate to and uses art as a form of protest". Hassani herself is quite aware of it, but being an artist from Middle East and a woman on top of that, makes the situation even worse: "I break the rules. I am the first person who started to do graffiti in Afghanistan. There is some very limited work for women. Most women think that they should stay at home, and I want to say, that's not a rule, I can change it and I have changed it". Even though there is no freedom when it comes to the choice of the painting environment, Hassani still tries to find walls where there are some elements of war, because the main idea is "to paint and color over all the bad memories of war". She has created a new shape of a woman – simple but sharp and strong. "I wanted to show that women are strong, women have lots of ides, women are full of energy. If I do graffiti maybe I can change the color of the city and maybe I can bring some change in people's mind as well", Hassani concludes.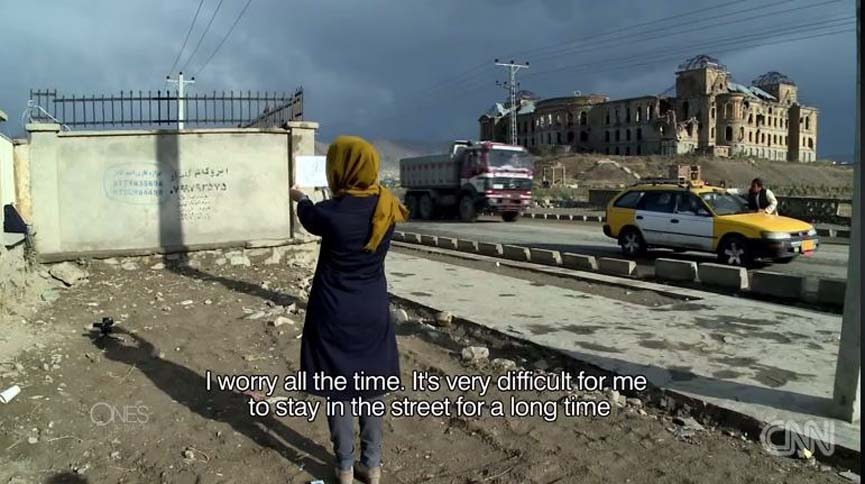 POSE Embodies What Street Art is About
Shepard Fairey, a man that is believed to have ruled the victory for Obama in 2008 thanks to his supportive posters and now a successful entrepreneur and artist, for his "ones to watch" list chose the American artist POSE, because "I like a lot of art that functions as a piece that's just pleasing to the eye but then there also layers to peel back and I think POSE's work achieves that. He's a trailblazer for call it pop art, call it poster graffiti, but it's his own thing and in his own way". Born in Los Angeles, graffiti was basically a way of life for him. POSE said: "Graffiti was naturally captivating and completely consumed my entire life, took over my life from about twelve years old on. It is my form of notoriety".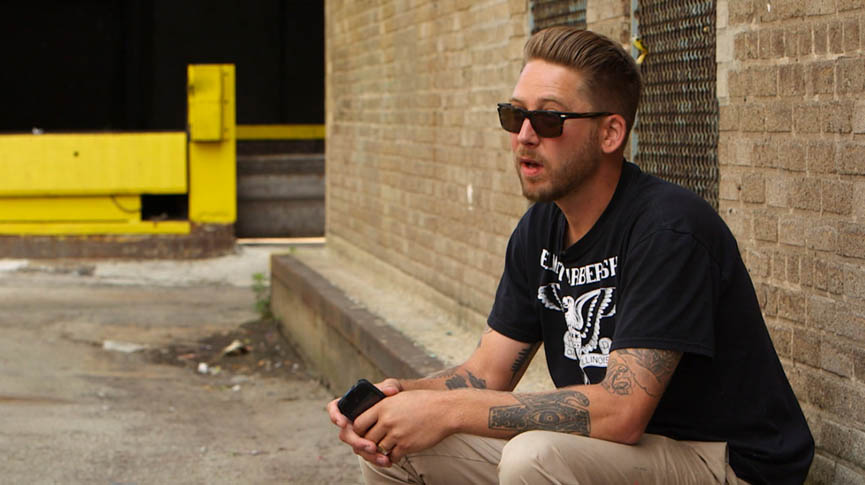 Vhils' Creative Destruction
On the third next big name in street art, both Fairey and Lazarides agreed on the Portuguese artist Vhils. Why? Fairey explains: "He's got a great vision and he's given people a new medium in street art." The 26-year-old artist was always in processes of destruction that are also part of the human nature and history: "I've always looked at destruction as a form of creation. I began looking at a wall as something that absorbs the history and I realized that I didn't want to paint over and be just one more layer to it." This is how Vhils started creating his now well known "destructive" portraits.
When asked about the key to success for every emerging artist, Fairey highlights "tenacity, a willingness to go out and put work up and have it clean, covered by other artists and not be too precious about it to except that street art is an ephemeral. Of course, finding good places and making imagery that has a unique look that sets your work apart from other people's work is really important, but tenacity is crucial."
If you're a fan of street art and would like to know more about its emerging stars, sign up for My Widewalls today!