Opening August 14th 2014, the exhibition Onio's Ecke will last until the end of August. The exhibition is a part of the artistic tour Euronio, during which the artist will visit Barcelona, Paris, Amsterdam. Antwerp, London and Berlin, spending around seventy five days in Europe. During his time at the Urban Spree Gallery, Onio will be preparing for the exhibition for two weeks in a studio within the gallery, enabling the artist to enrich the space with the power of his creative process.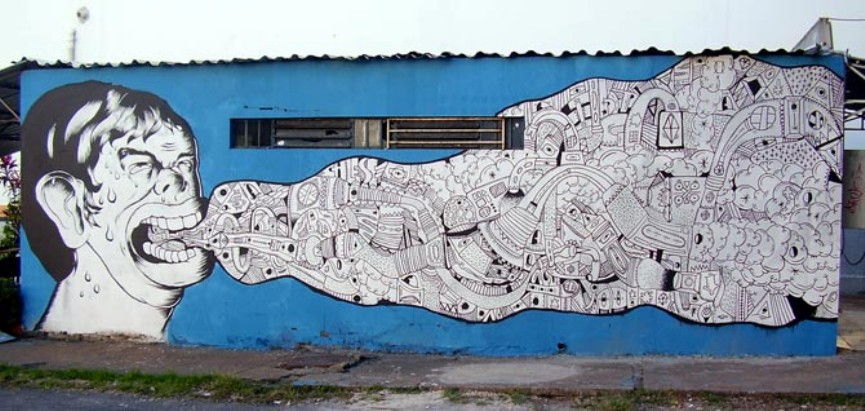 International and Friendship collaboration
The Euronio tour represents the artists wish to devote his attention to the European cultural space. This means that he will be collaborating with various artists from all over the continent, creating large scale murals and participating in different resident projects. The artist's friend and Leipzig based artist Kid Gringo will assist Onio with a big mural in Berlin. It will be interesting to see the collaboration between two friends, since it is a result of a many years long period of friendship. Namely, Kid Gringo has been involved in work with city kids in Brasilia, organizing workshops for learning English alongside graffiti painting.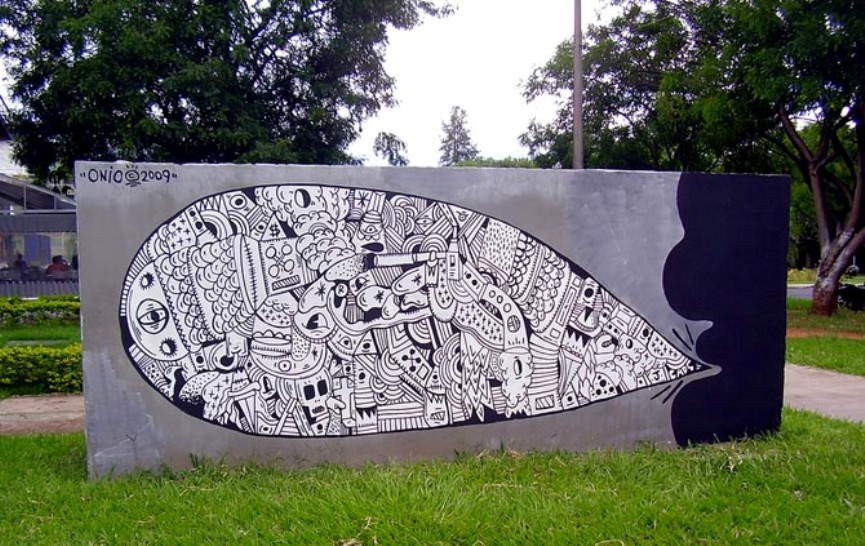 Hope from Brasilia
In a country that is shaken by socio-economical divides, Brasilia seems to represent the two opposing discourses, each representing an extreme in their own right. On the one hand, there is a celebratory aspect to the social life of Brasilia – a festive atmosphere which welcomed fans from different countries to the much anticipated World Cup. On the other hand, many individuals and groups were determined to show to the world that there is a different side to the celebration – they strived to show that the euphoric energy cannot conceal the pressing contemporary issues such as hunger and poverty. This social divide was visible on the face of Brazilian street art imagery –  faces of footballers versus faces of crying children – a true ensemble of unsettling nature. But, the extremes do not emanate hope. Something else does…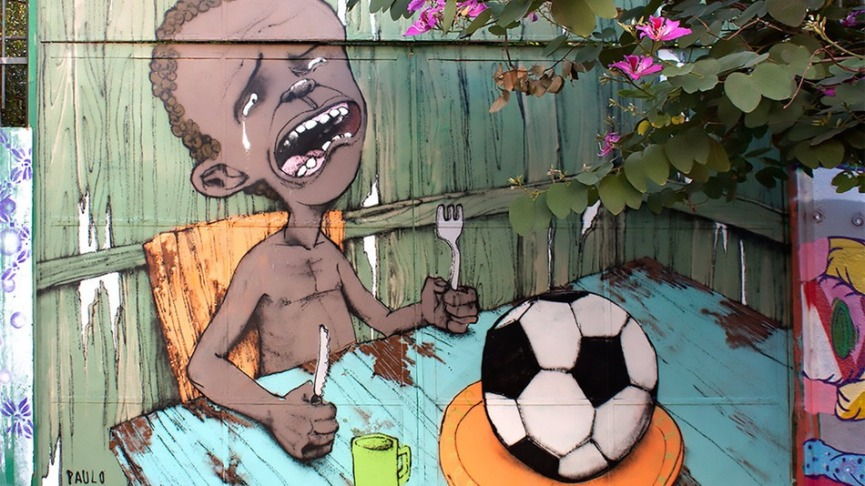 Hope Comes From the Corner
Should we follow Aristotle's idea of a virtuous life, we would find that the answer is not in the extremes, but rather in moderation. This does not mean one cannot excel. One can be outstanding, and still understand that virtue comes from moderation. Is this the origin of hope-inspiring art? When looking at Onio's artwork, one can indeed believe that this is the case. From chaos and disorganization of the lines, warm colors and friendly shapes explode from the paintings and murals, instigating a thought provoking, but hopeful, state of the artwork admirer. This is the corner of Onio, and it is during the second half of August when such stimulating situation will be on display at the Urban Spree Gallery.