The Art Auction Market is constantly transforming. It has its roots in centuries-long tradition. Since recently - at least in comparison to its long history - auctions are stepping into the digital industry, in search for new buyers and, more importantly, adapting out of necessity to the ever-growing potential user base. This turning point raises the following questions:
Who is this new (potential) buyer?
Where can this buyer find an entry point (a window) into the auctions market?
Once transformed from a potential buyer into an active one, what are the modalities of action for this "consumer"?
These are the questions that can help us understand - or at least start to understand - the new and constantly altering nature of the art auction market. When tackling this kind of issue, it is prudent not to walk the path alone. I had the luck of being able to take the journey of answering these questions with the co-founder and Head of Content at Barnebys, Mr. Pontus Silfverstolpe. And, right somewhere at the beginning of our conversation, Mr. Silfverstolpe hits the mark: "So what is this new and younger generation of buyers looking for? Value, quality, a sense of history and sustainability – all traits inherent to the auction industry." He goes on to say that "[now] the users are at the center of auctions, unlike before. Because, before it was about a small number of wealthy people that were interested in modern or contemporary art. Today, you have the means reach out to a global mass market. This is the big change. For the auction houses, it is really about meeting that demand - today." It seems that we have arrived to the arena of our second question, which indubitably rests in the context of the new digitalized auction market. This is quickly becoming inherent to the highest end of the market, as seen in the first Barnebys business report: "The majority of large sums are still made at traditional auctions, but as online buying matures, it also accounts for higher prices. According to TEFAF, Christie's reported online sales grew by 11% in 2015, showing that online can perform well at the more expensive end of the market." And as per the lower and middle ends of the market, the potential might be even greater. Finally, when we talk about how this new buyer navigates through the market and how can he make the most out of it, the horizon reveals one single most important instance - easy access to straightforward and precise information.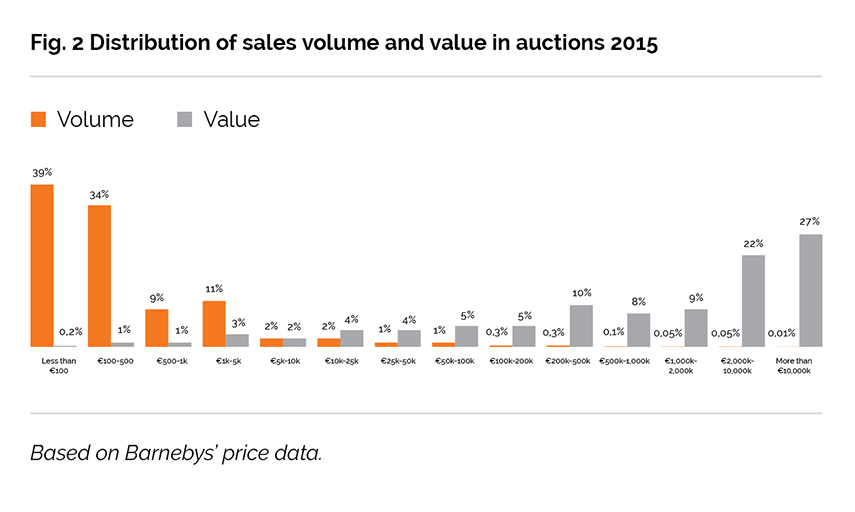 A New Generation of Buyers
Let us imagine a paradigm of our consumer, a generalized persona of sorts. First of all, this person is born in the digital era. Why is this important? This new buyer is part of "Generation Y:" individuals that navigate the online realm with ease, executing various transactions. Secondly, this persona, exposed to the vastness of data searches for the right product, calculating that balance between value, quality and price. This makes the auction market a perfect playing field for our new consumer. Or, to put it in the words of Mr. Silfverstolpe: "As our report has shown, a large number of people are attracted to auctions due to the fact that they can get high value for less money." Thirdly, and finally, our persona requires a clear website or app supported by developed technology, which is highlighted by Mr. Silfverstolpe: "According to our report, more than 60% of buyers between 18 and 34 are coming from a mobile phone. Imagine you click on an auction house (an auction lot) and end up on a poorly mobile supported site where they say 'you cannot enlarge the image' or 'please send the confirmation of your bid by fax and a copy of your passport' and so on… Then - you don't get a bid. It has to be easy! And, yes, it is huge work for some auction houses, the gains are huge and outweigh any cost for improving digital technology." This leads us to the question: Are auction houses aware of this? What is more, if they are aware, what are they to do?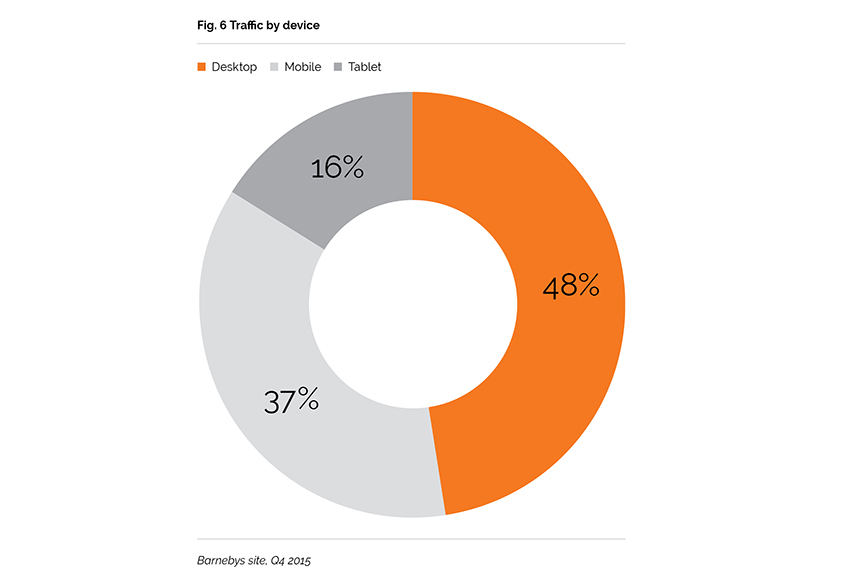 The Digital Podium of the Art Auction Market
In order to understand how our new user can find an entry point into the transforming art auction market, let us briefly look at some of the most important aspects of the market. Barnebys business report states: "The TEFAF Report and other renowned art market reviews argue that the middle market has weakened over recent years. Now, we predict that the influence of digital platforms will lead to significant long-term growth for the middle and lower ends of the market, which is the entry point for novice auction-goers embarking on a lifetime of buying at auction." Mr. Silfverstolpe elaborates: "The growth potential is in the low and middle market. When we talk about the art market, we see an enormous amount of money concentrated in in the top 0.01% or so… But if we raise interest in the middle and lower market - new countries, new buyers (especially young buyers) - then it starts, then this is when the real growth begins …" He goes on to stress the importance of the lower and middle end of the market, in the context of collecting and the young new consumers and collectors: "Everyone has been running after the same artists, paintings, which makes the prices go up on the most expensive items, but this is also a little bit boring… You see, the funny part is, you can collect young artists, find artists at a very early stage of their career and start collecting their art. This is exactly the exciting thing about contemporary art." This sheds light on the most important part of our topic. We now arrive to the question of finding the entry point for the potential buyer and, more specifically, alternative (virtual) planes of buying, or, to put it in the words of Mr. Silfverstolpe: "It's not about selling online or selling from a gallery, that's not an issue. The issue is that people have to FIND your art. And the next step is - how to make a transaction. With services like Barnebys, that's where you find new audience." This leads us to the question of the modalities of action for the new buyer and, simultaneously, to the question - how can you use Barnebys as a window in to the world of art auctions?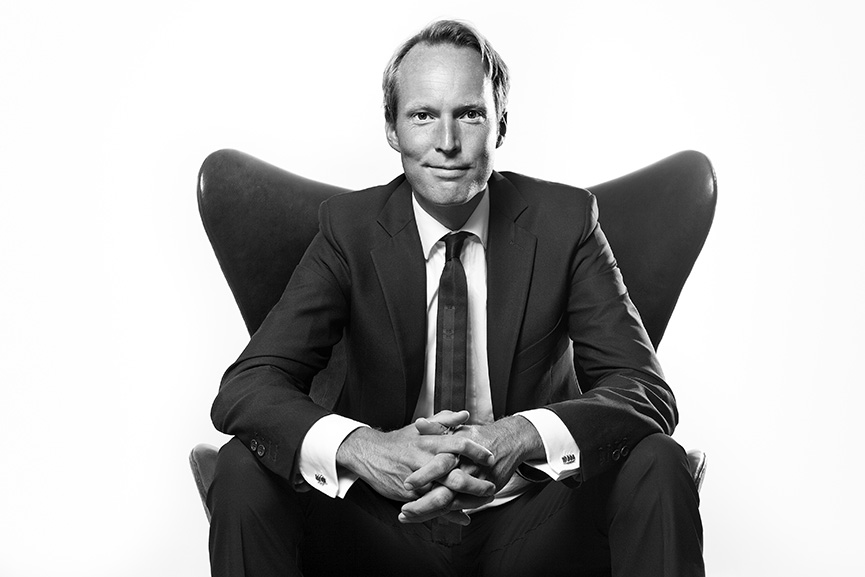 Creating a Powerful Search Engine for Auctions
There is no doubt that it is necessary to provide the user with an entry point and a well-organized process of accessing the auction market. Barnebys functions as a platform supported by a powerful search engine for art auctions. A user begins their search with purpose, with a search that yields exacting results. At Barnebys, a user searches for artworks, collectibles and other pieces - and is then provided with the information about auction houses and sales. Furthermore, the potential buyer can access specific lots. This way, the user is redirected directly to the page of an auction house, to be informed, to research further and - most importantly - to bid. Barnebys plans to broaden this universe of information, helping the user find everything about their desired piece: "We still have a long way to go, we still do not have all auction houses listed, we want to have even more users finding us, and so on… But the thing with Barnebys, in comparison to other platforms, which is very important - is that we drive traffic to your sites (auction houses, dealers, whatever you are). This means that you own your own destiny. But also, we build your brand. And this is very important. In the online businesses, brand is becoming more and more important. The brand value is higher on the agenda now; it is not just about clicks" Mr. Silfverstolpe asserts.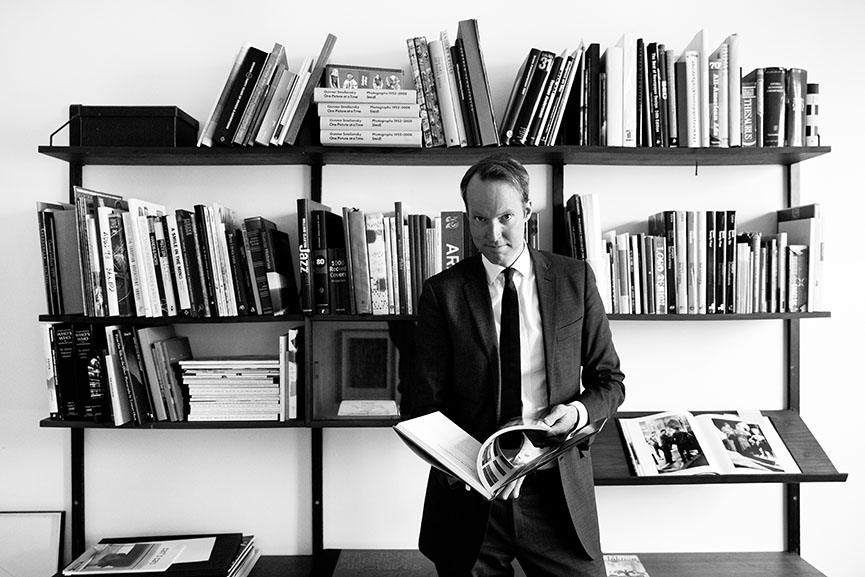 Simple and Easy: One Stop Shop for Collectors and Art Lovers
In addition to being a powerful search engine, Barnebys has recently created an appraisal service that is free of charge and provides users with a chance to connect with the right dealers and auction houses. On the other hand, it allows auction houses to find potential consigners. Mr. Silfverstolpe elaborates: "Today, it can be challenging and very hard to compete for items to sell at a house's auction. So many auction houses, so many players in the market, it can become difficult for some auction houses to organize their lots. That's where our appraisal service comes into play. Barnebys provides the easiest appraisal service there is on the market today, both for users and auction houses. Here, they can find valuable items that they can include in their auction."
Together with the appraisal service and a powerful meta search technology, Barnebys aims to be the one stop shop for art collectors and art lovers. With clear plans for the future in terms of developing an even bigger platform, Barnebys becomes a place where the new generation of buyers can research, find and get referred directly to the bidding and buying stage: "We would like to have galleries dealers and auction houses listed all together. So, for example, if you look for Picasso, you go to Barnebys and you can be sure that you will find everything that is up for sale - never mind whether it is an auction, gallery or an event. That - for us - is the future." Mr. Silfverstolpe concludes.
Toward a New Horizon of Art Auctions Online
We are living in a time when a new horizon of the auction industry is becoming a reality. This new horizon is now defined by the new buyer, emerging from the powerful (and not fully tapped) energy of the online trade. The new generation of buyers requires a simple, functioning technology that supports their online habits: a reliable, straightforward way to access the market and perhaps most importantly a relationship built upon brand trust.
On the other hand, it is paramount for the auction industry to start running towards this horizon. This means that the industry must meet this new generation of users, in order to be able to adapt. As emphasized many a times by Mr. Silfverstolpe, there is so much potential for growth when it comes to the lower and middle end of the market. In order to get the detailed analysis of points we have raised in this article and so much more - have a closer look into the first Barnebys Business Report below!
Featured image: Christopher Barnekow, Founder and CEO at Barnebys and Pontus Silfverstolpe, Founder and Head of Content at Barnebys. All images courtesy of Barnebys