Primarily, one important new situation comes to mind when talking about trading online, and it doesn't have to consider the art world per se, but it seem that it is going to be a part of the future of the art market. This is something that can be a perfect example of trading one symbolic value for another: using bitcoin (or any other possible cryptocurrensy) in the business of art trade. This kind of activity can be considered to be quite intriguing. This year, a partnership between a young online auction house Paddle8 and young entrepreneurs Winklevosses goes to show how online auction houses can be on the forefront of innovation (read more in our article Winklevoss Twins Invest in Paddle8). Not only this, but they can also be the subjects of pushing the boundaries even further, when it comes to the international market. So, in order to understand the notion of online auction house, let us look at the potential which rests upon the particular instances which could ameliorate the world of international art trade.
Challenges and Perspectives
Let us turn to some of the aspects of online trading, closely related to online auction houses, which are important in order to understand some trends and needs of the market and buyers. What are the most important aspects of online trading, in terms of possibilities, but also challenges? Firstly, it needs to be pointed out that online auction houses are expected to see rapid growth; this can also be said for the online art industry in general (read our article The Rise of the Online Art Market). As for the challenges of the online trade, shipping as well as the inability to check the object of acquisition physically, are certainly the particular issues most dwelled upon. However, tendencies regarding trust issues, as well as a establishing reputation by online auction houses, might go toward remedying these specific issues. However, perhaps the most important aspect of online trading, is reflected in establishing relationships between dealers and collectors, without the mediation of third parties. This is something that can be seen as a tendency and it is interesting to see in which way will online auction houses try to utilize these relations. Online auction houses, specializing in organization of specific auctions for a limited group of investors, could be just the answer for some of the new needs of the market…

Potentials of Integration
Today's art market can perhaps be summed up in the mantra "to invest and to be online." So much of the potential for growth of the art market is situated in the digital world. At this point, with a situation of contemporary market being a vivid and very active one, online auction houses might represent a crystallization of new tendencies of art sales. One of the most important issues concerns the potential for different levels of integration. Firstly, there is a tendency of the integration of physical galleries and auction houses with the activities of their online counterparts. In addition, integration can be already seen, and expected even more, between online companies and established auction houses. The "door openers" for this kind of cooperation were Sotheby's and eBay (read more in our article Sotheby's on eBay – The Real Deal). Online auction houses can also serve as a focal point for a number of galleries which do not have a significant presence in the world of digital reality. On the other hand, online auction houses might be a "match made in heaven" for online collections which are in need of articulating the sale of contemporary artwork. Finally, on another level of integration potential, online art trade in general, but online auction houses especially, can articulate the needs of the international art market which is undergoing a significant process of integration, and simultaneously breaking records. Online auction houses can organize sales which can surpass the challenges of geographic markets. What is interesting, this kind of activity has already become more of a rule, than an exception. It will be interesting to follow the development and see if new online auction houses might emerge to meet the needs of buyers which are not necessarily "heavy hitters." When this level of activity is reached, it will be certain that we have stepped in an exciting new situation – surely, we are at the dawn of a new paradigm of art trade.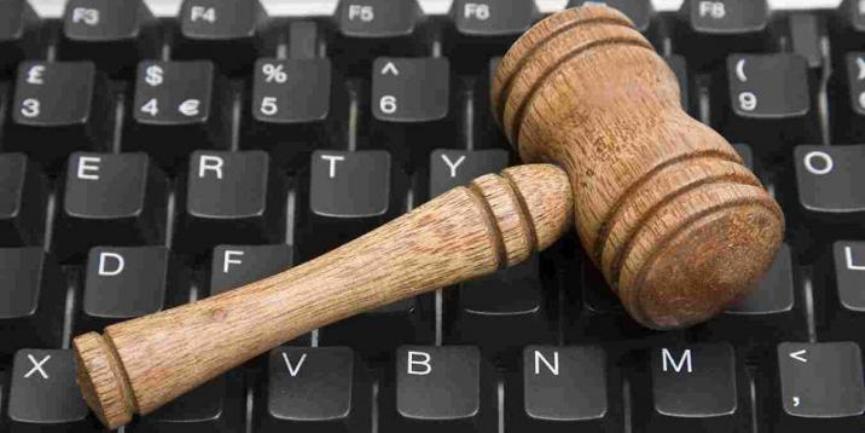 Stay up to date with the world of auctions! Receive news with a free sign up for My Widewalls.